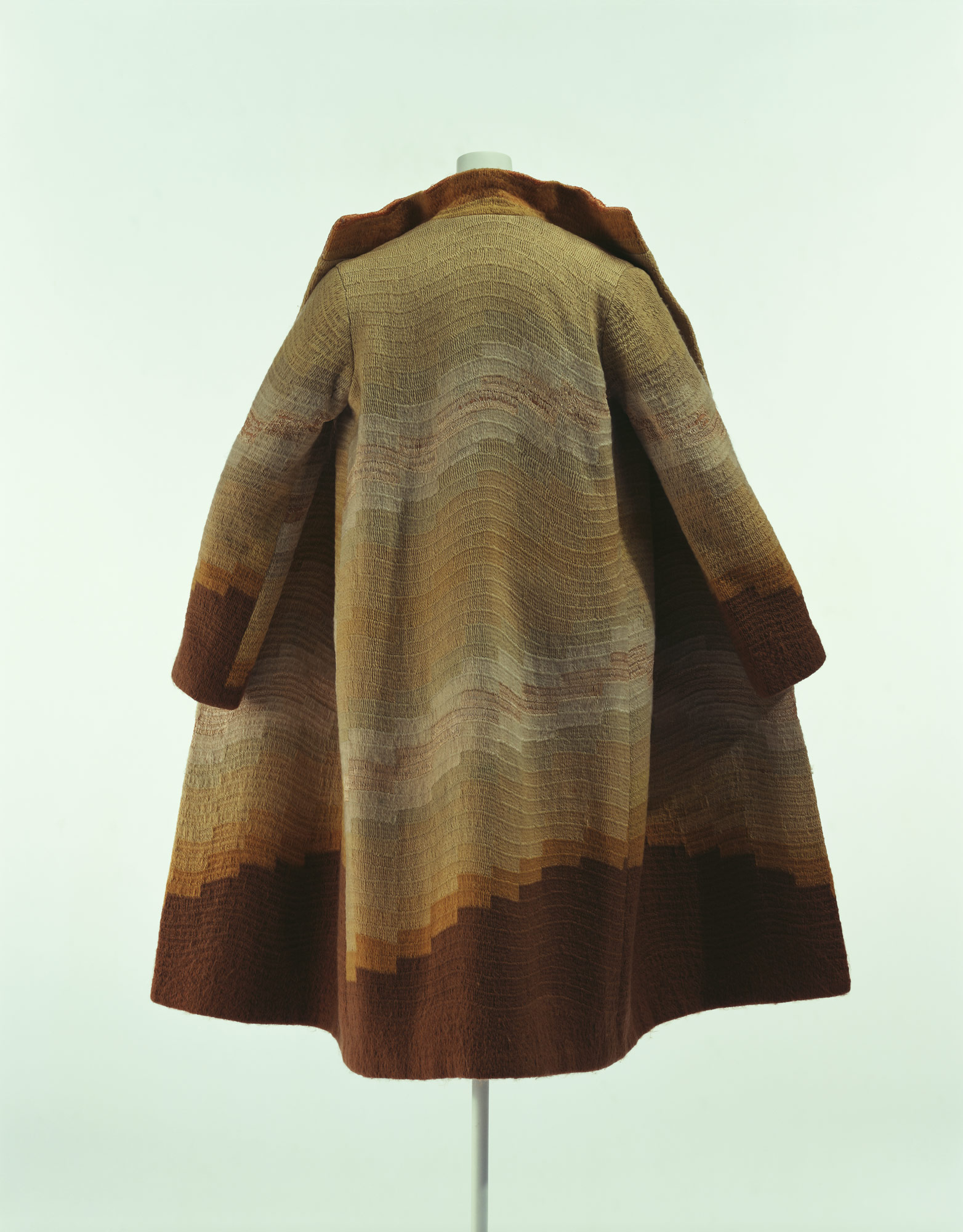 © The Kyoto Costume Institute, photo by Takashi Hatakeyama
You can enlarge by putting the mouse cursor on the image.
Coat
c. 1925
Designer

Sonia Delaunay

Brand

Sonia Delaunay

Label

none

Material

Brown wool embroidered with yarn and silk thread.

Inventory Number(s)

AC7038 91-25-2
An abstract image was created on this coat as if it were a canvas, however, it was totally executed by embroidery. The couching stitches hold vertical wool yarns with silk threads in place to produce the image. Sonia Delaunay, who started her career as painter in 1910, began to design a wide range of articles including textiles and dresses around 1925, crossing the border between fine arts and fashion. Rather than designing high fashion, she created dresses as one of her medium of artistic expression.