Header information from here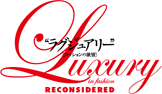 ---
Contents information from here


Finished
Not fixed

Finished

1.Ikebana
14:00-15:30, April 18 (Sat.), 2009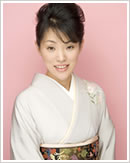 Ms. Yuki Ikenobo, IKENOBO Headmaster Designate
* Japanese only

2. Kaori and Luxury
14:00-15:30, April 19 (Sun.), 2009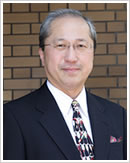 Mr. Masataka Hata, President of Shoyeido Incense Co.
* Japanese only
3. Haute Couture ou le monde des artisans
14:00-15:30, April 25 (Sat.), 2009
* Application for this lecture has been closed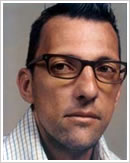 Mr. Olivier Saillard,
Également directeur de la programmation du Musée de la Mode et du Textile de Paris



This lecture was canceled because of his health conditions.
Venue :
Lecture room at the National Museum of Modern Art, Kyoto (Ground floor)
Seats :
100

*Admission for children of preschool age and younger prohibited.

Charge :
Free
Application Form :
Please fill in the application form and send it to KCI by fax or e-mail at least one weak before the lecture you would like to attend.
The seats will be reserved on a first-come-first-served basis.
FAX:
075-321-9219
e-mail:

MoMAK Collection Gallery Exhibition: New acquisition: Kyoichi Tsuzuki

Happy Victims
April 1 (Wed.) to May 24 (Sun.), 2009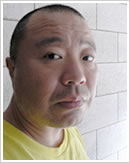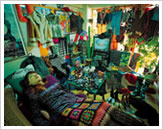 Kyoichi Tsuzuki (2001/2009)
Happy Victims: Anna Sui
coll. The National Museum of Modern Art, Kyoto
(c) the artist
Venue :
Collection Gallery at the National Museum of Modern Art, Kyoto (4th floor)
Admission :
Adults = 420 (210)
University Students = 130 (70)
*Japanese Yen, tax included.
*Numbers in ( ): Admission for groups of 20 or more.
*Junior high and younger: Free.
*Admission to Luxury in fashion Reconsidered includes admission to the Collection Gallery (Except April 1 to 10).
Artist talk
14:00-15:30, April 12 (Sun.)
Venue :
Lecture hall at the National Museum of Modern Art, Kyoto (Ground floor)
Seats :
100
*Admission for children of preschool age and younger prohibited.
*Numbered tickets distributed from 11:00AM at the museum reception desk.
*Japanese only
Admission :
Free
Contact :
The National Museum of Modern Art, Kyoto
e-mail:
---
Global navigation from here
---
Page top anchor
---
Footer information from here