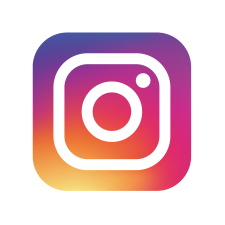 We invite all of you to submit pictures of your very own "dress code." Please post pictures of enjoyably coordinated looks and outfits of your choice. A famous Japanese stylist Takayama Eri and the exhibition staff will choose the submissions that strike them as "Fun!" and "Cool!", and they will publish them on our official Instagram account and display them in the museum lobby with their comments.※ The top 5 people with the highest number of "likes" in the selected photos will get an exhibition catalogue and a special tote bag!!
※On our official Instagram account, the Repost app is used to display only the selected photos.
【Follow the below steps to join the post】
Step 1: Take a picture of someone's "dress code." It can be yours, a family member's or a friend's.
Step 2: Please post the picture with the hashtag #fashion2019kci along with a simple comment on the clothing.
【Selected Pictures】
1. Selected pictures will be publicized on our official Instagram account and displayed in the museum lobby.
2. The pictures will be mentioned in a talk event that will be held in the museum lobby at 14:00 on Sat., Oct. 12.
Note: If your picture is chosen, we will send you a direct message beforehand.
Also, we will send a direct message for address confirmation to the winners of the present.
【Submission Period】
Please submit your picture between Mon.,June 24 and Fri., October 11, 2019.
【General Rules】
1. If your Instagram account is set to private, please change it to public mode.
2. Please refrain from posting any pictures that you did not take yourself.
3. Please do not post composite pictures.
4. Please refrain from posting pictures that potentially violate the law or Instagram rules.
5. Please read the Participation Rules (PDF) before posting pictures.