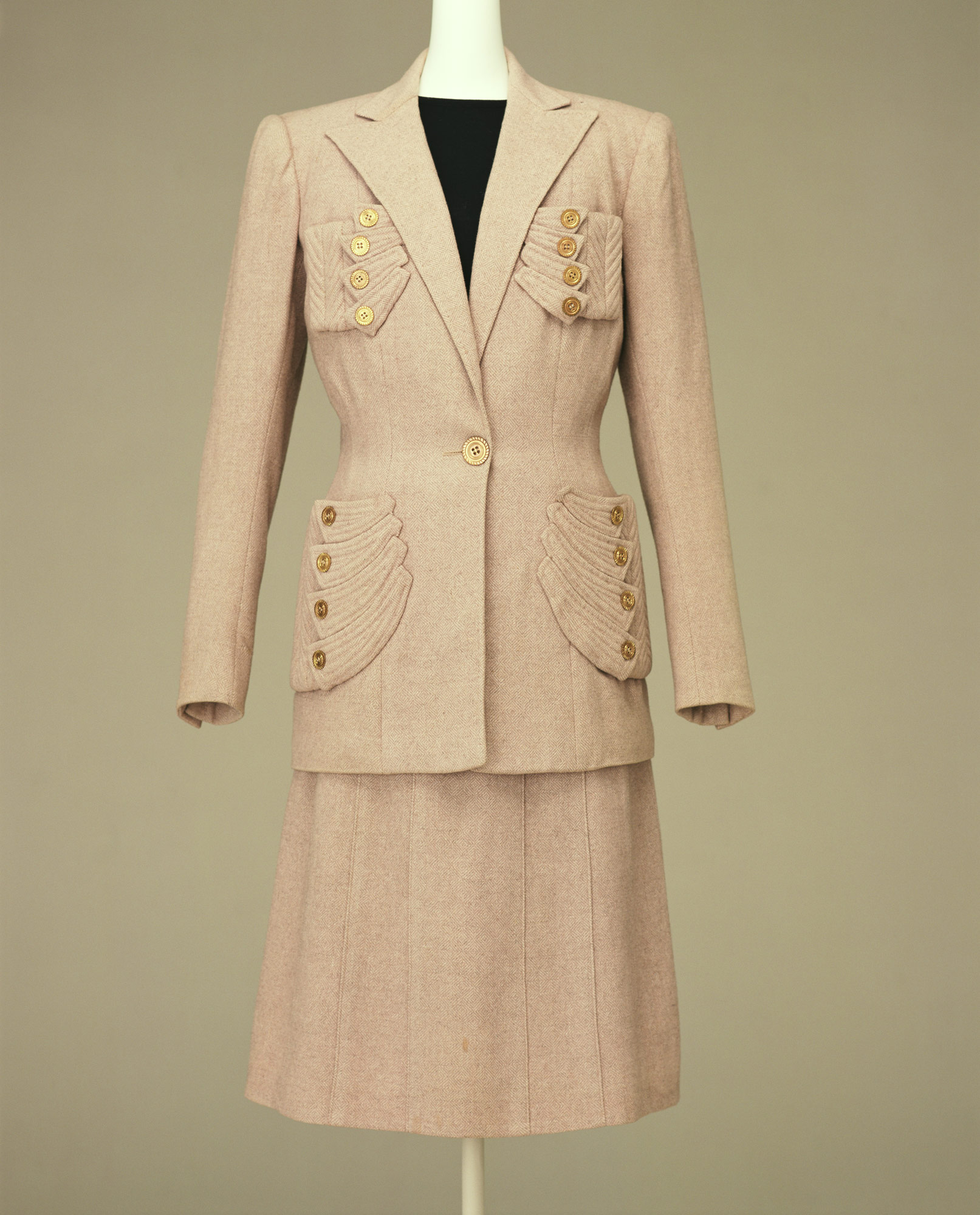 © The Kyoto Costume Institute, photo by Taishi Hirokawa
You can enlarge by putting the mouse cursor on the image.
Suit
1940s
Designer

Jeanne Lanvin

Brand

Lanvin

Label

JEANNE LANVIN PARIS 22 Frg st HONORÉ

Material

Set of jacket and skirt; beige-pink wool twill; trapunto-stitched pocket with buttons.

Inventory Number(s)

AC4786 84-4-6AB
Square padded shoulders and a knee-length skirt were fashionable during the war, as this tailored suit demonstrates.
In 1944, Paris was freed from the Occupation. Many Parisian fashion houses had closed or moved to other cities during the war, and few remained. The serious shortage of materials had entailed a massive curtailing of production. Lanvin took pride, as an established haute couture house, in producing the highest quality creations even in a regulated time, as may be observed in the elaborate trapunto-stitching and the beautiful seams of the skirt.