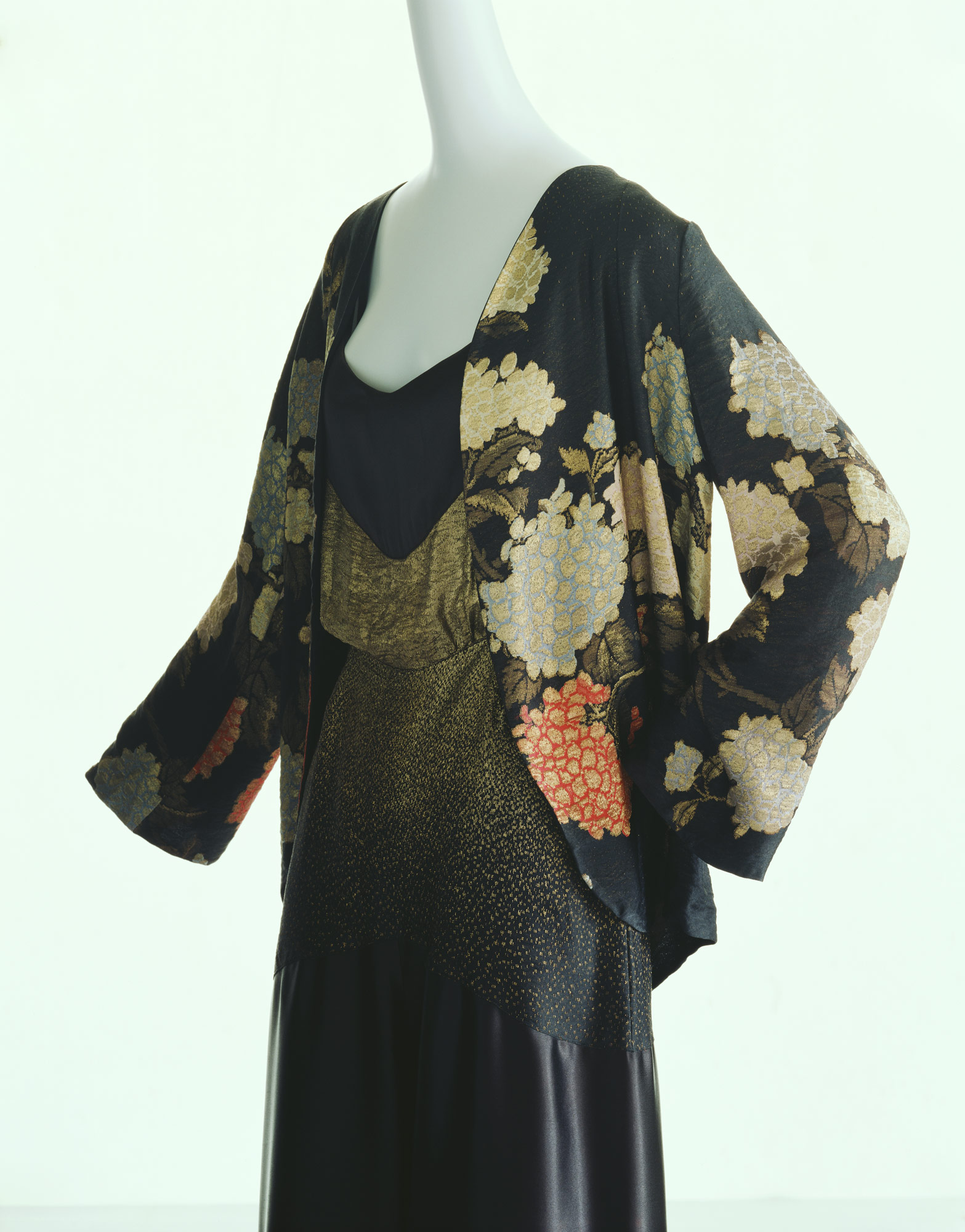 © The Kyoto Costume Institute, photo by Richard Haughton
You can enlarge by putting the mouse cursor on the image.
Evening Pajama
1930s
Designer

unknown

Brand

Saks Fifth Avenue

Label

SAKS - Fifth Avenue

Material

Set of jacket and jumpsuit; jacket of black silk "lamé" jacquard; red, white, and blue stencil print on woven floral motifs; jumpsuit of black silk satin and silk "lamé".

Inventory Number(s)

AC7600 92-23-8AB
This jacket features a gorgeous design of flowering plants created with both stencil print and a woven pattern in gold thread on the jacquard. The contrast of the subdued black silk background with this dazzling design on it creates an effect of elegance.
Pajamas that originated in India had permeated the West at the end of the 19th century as men's nightgowns. Once the 1920s began, summers at the seashore, afternoon relaxation, night parties, and various other scenes were popular times for even women to wear them. In the 30s, long dresses were revived, and even as the boyish element of the 20s retreated, pajamas were well-established as hostess dresses, resort wear, and indoor-use articles.