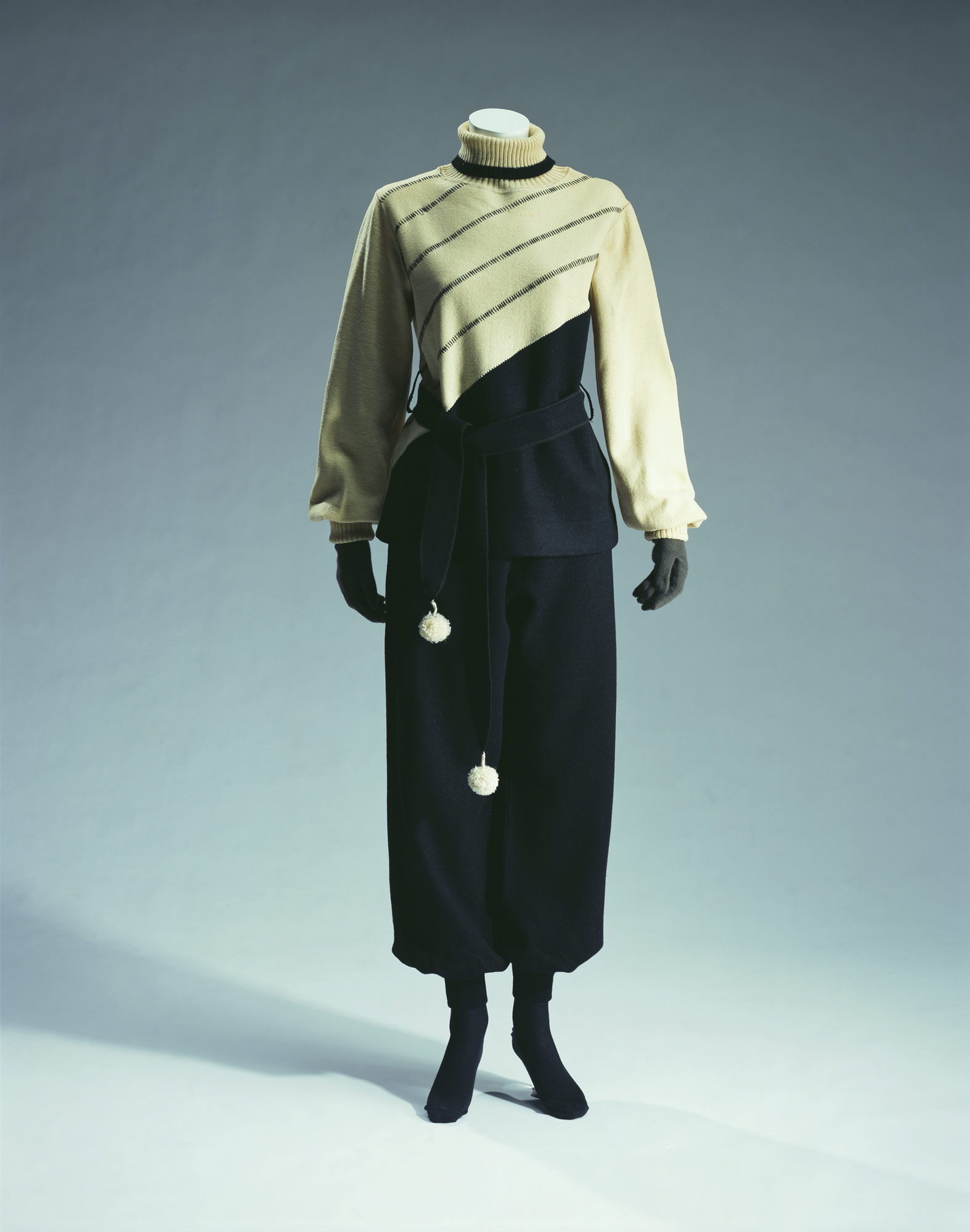 © The Kyoto Costume Institute, photo by Takashi Hatakeyama
You can enlarge by putting the mouse cursor on the image.
Ski Suit
c. 1930
Designer

unknown

Brand

unknown

Label

none

Material

Set of black and off-white wool sweater and black wool knit pants; rib-knit turtleneck and cuffs; matching belt with pom-poms at ends.

Inventory Number(s)

AC4641 83-24-1AC
This pantsuit for skiing, made of wool knit, gained ease of movement and protection from the cold. Moreover, a bold geometric pattern, which was frequently used at that period, not only for sportswear, is a powerful design accent here.
In 1924, the first Winter Olympics were held in Chamonix, France, and the following edition took place in Saint Moritz, Switzerland in 1928. Skiing became popular, and upper-class people enjoyed spending vacations at beaches on the Riviera in the summer, and skiing in Chamonix in the winter. Women continued to skii in skirts until the mid-1920s. However, in the latter half of the 20s, it became common to wear pants, which surpassed this piece in terms of functionality and ease of movement.