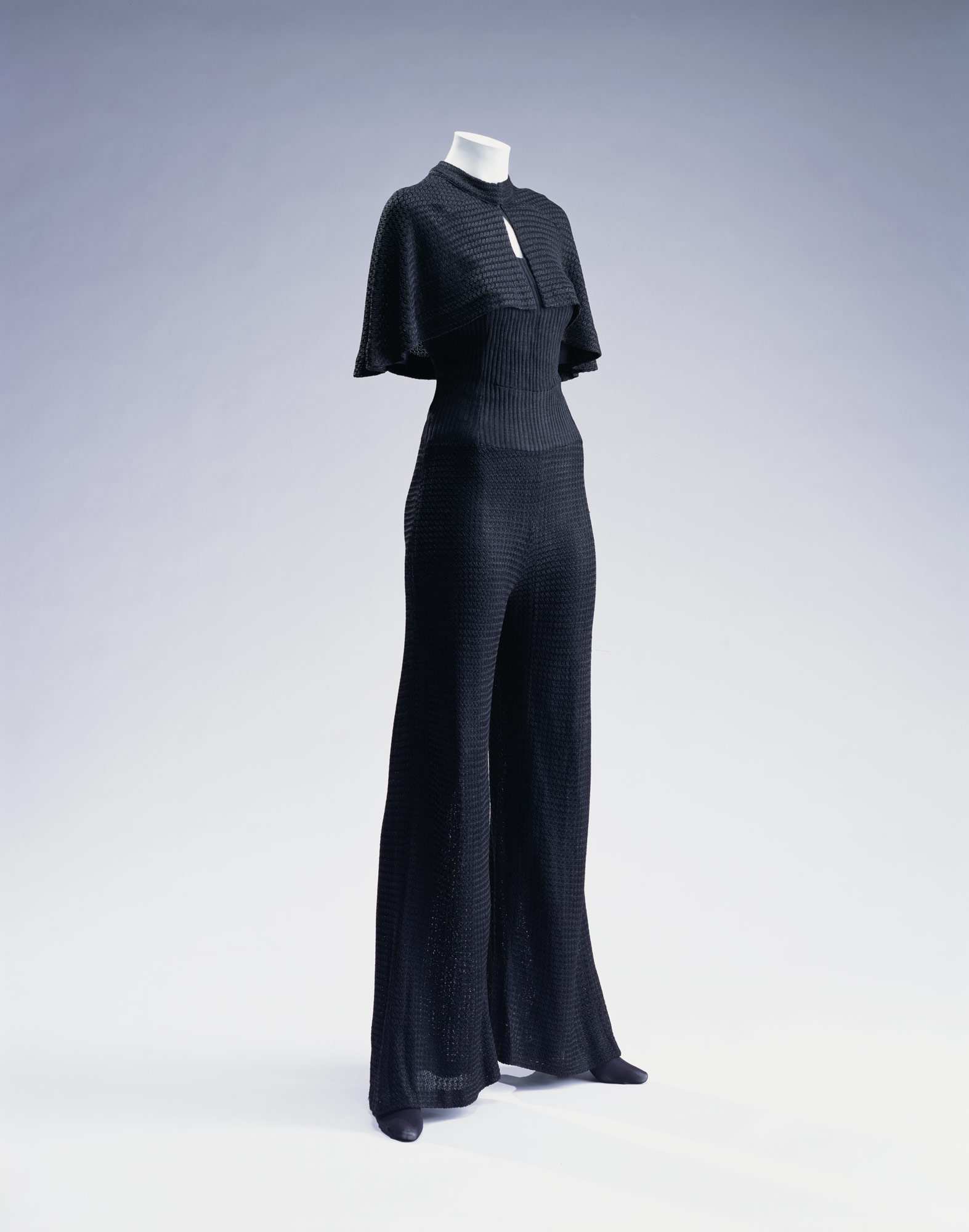 © The Kyoto Costume Institute, photo by Takashi Hatakeyama
You can enlarge by putting the mouse cursor on the image.
Beachwear
c. 1929
Designer

Jean Patou

Brand

Jean Patou

Label

Jean Patou SPORT ET VOYAGE 21719

Material

Black rayon knit jump-suit with matching cape.

Inventory Number(s)

AC9247 95-30AB
The material of this outfit is a man-made fiber, rayon, which was given much attention at the time. This is a piece of Jean Patou's, who worked with sportswear from his early period.
The "garçonne", a new style for women popular after World War I, aimed to eliminate the gender bias in clothing. Women started wearing pants, which had formerly been a symbol of men's attire, although they were only worn inside the house or at resorts. The regular appearance of trouser-wearing women in public only came about after World War II. As resorts became the new lifestyle of this period, sporty clothing finally garnered attention.