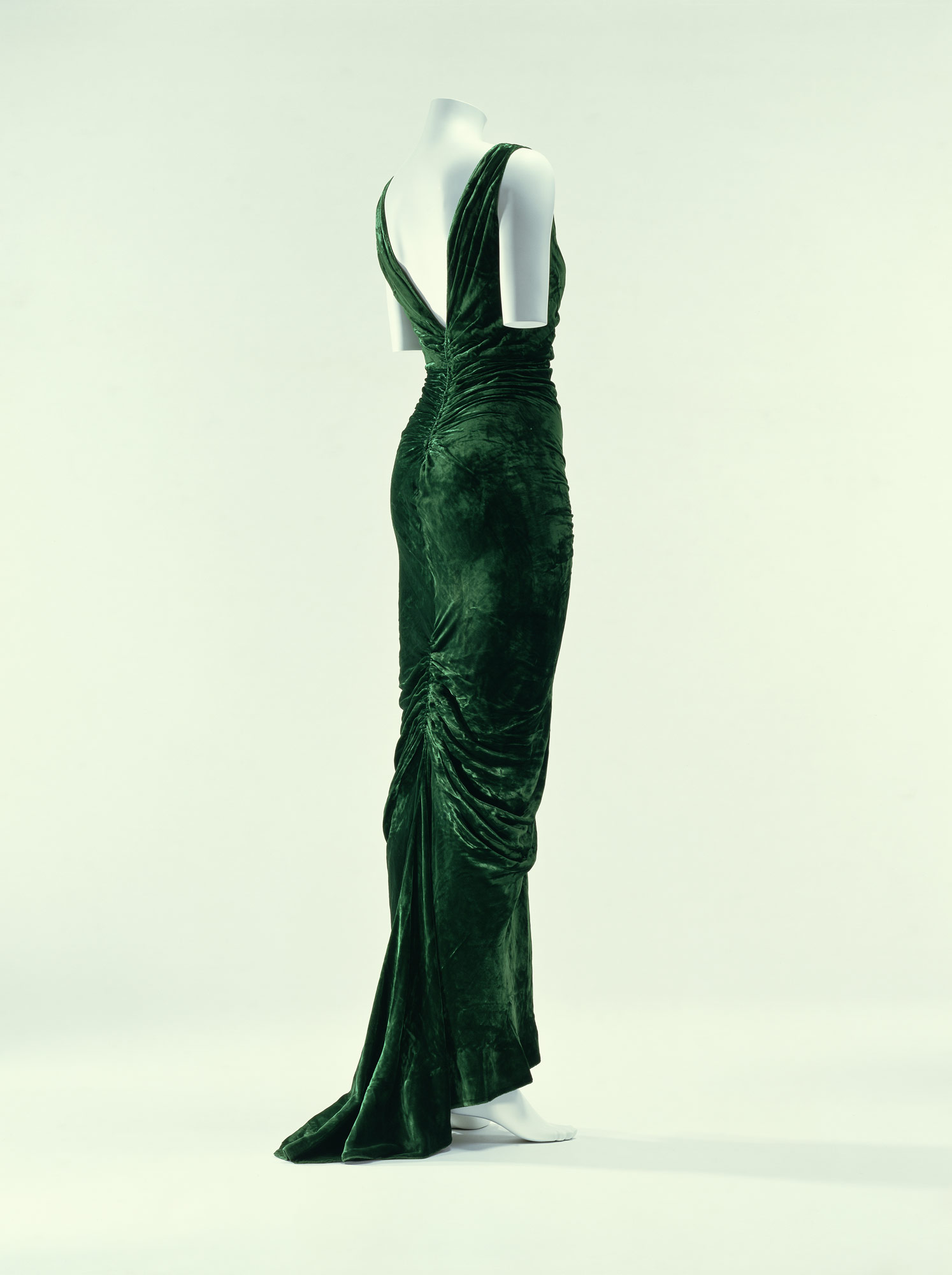 © The Kyoto Costume Institute, photo by Takashi Hatakeyama
You can enlarge by putting the mouse cursor on the image.
Evening Dress
Autumn/Winter 1935
Designer

Edward Molyneux

Brand

Molyneux

Label

MODÈLE MOLYNEUX 5, Rue Royale

Material

Green velvet one-piece dress; bias cut.

Inventory Number(s)

AC9463 97-21-1
This work in the popular mermaid line style of the 1930s, is the triumph of Molyneux's golden age. The bias-cut fabric encases the body closely, and the gathers at the seams create a beautiful drape.
In the 1930s, styles exposing feminine curves returned to fashion. Hair, which was short in the 1920s, became longer again, and previously knee-length skirts became ankle-length. Made of soft fabric, long sheath dresses of the decade correspond to the streamlined design that was popular at that time.