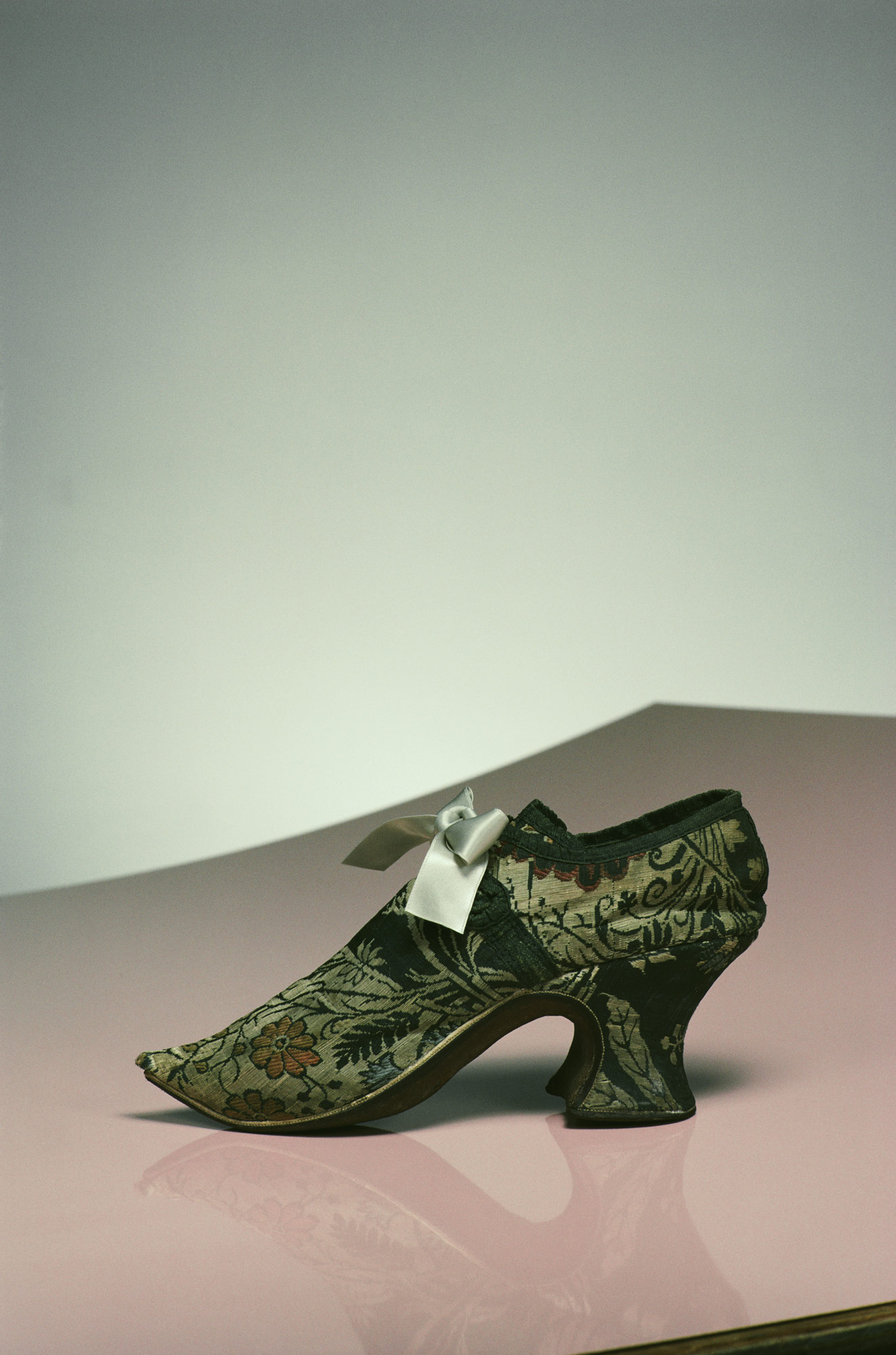 © The Kyoto Costume Institute, photo by Taishi Hirokawa
You can enlarge by putting the mouse cursor on the image.
Shoes
1740-50s - England
Material

Green and ivory silk damask with wooden "Louis" heels.

Dimension

23.5cm (length) / 7cm (width) / 7cm (height of heel)

Inventory Number(s)

AC4790 84-5-3AB
The piece shown here is a pair of women's shoes made with luxurious silk damask. The latchets are tied with ribbons. This shoe is an excellent piece that shows the fashion at that time; with its a thick, curved Louis Heel which is associated with the age of Louis XIV, along with the upturned, pointed toe. 18th century women's shoes were one luxury accessory that symbolized the elegant and sophisticated Rococo culture. For the formal dress, the shoes made with matching fabric of the gown or embroidered were worn. At this period, shoes were not shaped to fit the right or left foot.