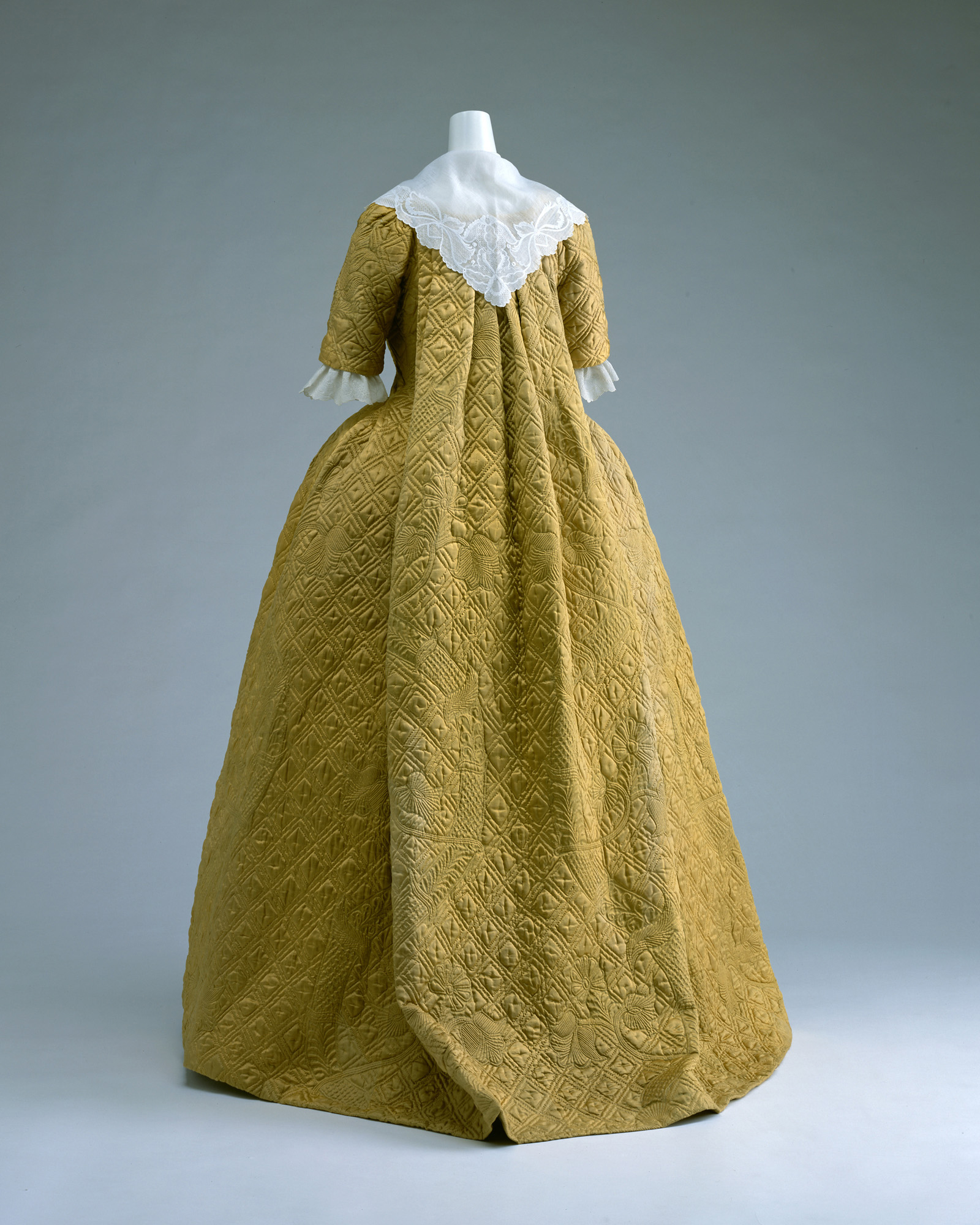 © The Kyoto Costume Institute, photo by Takashi Hatakeyama
You can enlarge by putting the mouse cursor on the image.
Dress (robe à la française)
c.1750-55 - England
Material

Yellow silk satin with geometric and plant patterned quilting.

Inventory Number(s)

AC6992 91-12-13
This dress is a robe à la française, gathered into pleats at the back before draping down to the hem. The dress uses geometric and plant patterns produced by delicate quilting stitches that trap threads and cords between the inner and outer fabric. The shadows of the undulating surface created by this stitching give delightful character to the single-color silk satin. Quilting techniques are often seen on 18th century petticoats, designed to be worn in informal situations, but this is a rare example of a dress that uses quilting overall. A similar dress in the Museum of London's collection (AC89.56), has detailed motifs produced by sophisticated quilting techniques that suggest it could also be worn on formal occasions.