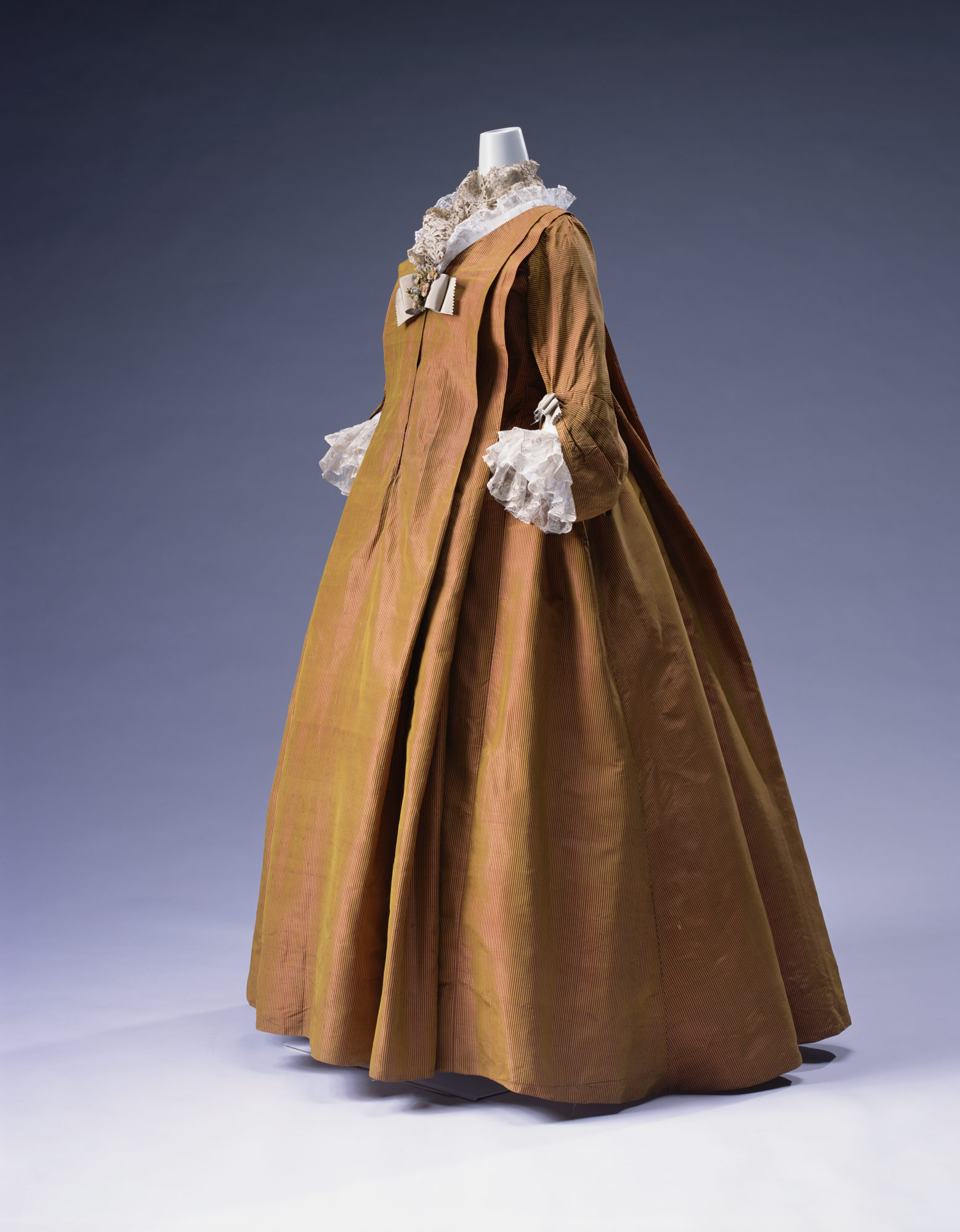 © The Kyoto Costume Institute, photo by Takashi Hatakeyama
You can enlarge by putting the mouse cursor on the image.
Dress (robe volante)
1720s - France
Material

Yellow and red changeable striped silk taffeta with racket sleeves ("manches en raquette"); large pleats at front and back.

Inventory Number(s)

AC9184 95-1-2
A "robe volante", derived from negligee, which was worn during the latter years of the reign of Louis XIV (1638–1715), enjoyed popularity as formal wear in the early 18th century. The large flounce flowed from the shoulders to the ground and was shaped to spread softly over the skirt, characterized this style of gown. Although the corset was worn tightly laced underneath, the loose-fitting robe gave a comfortable and relaxed impression on the outside.