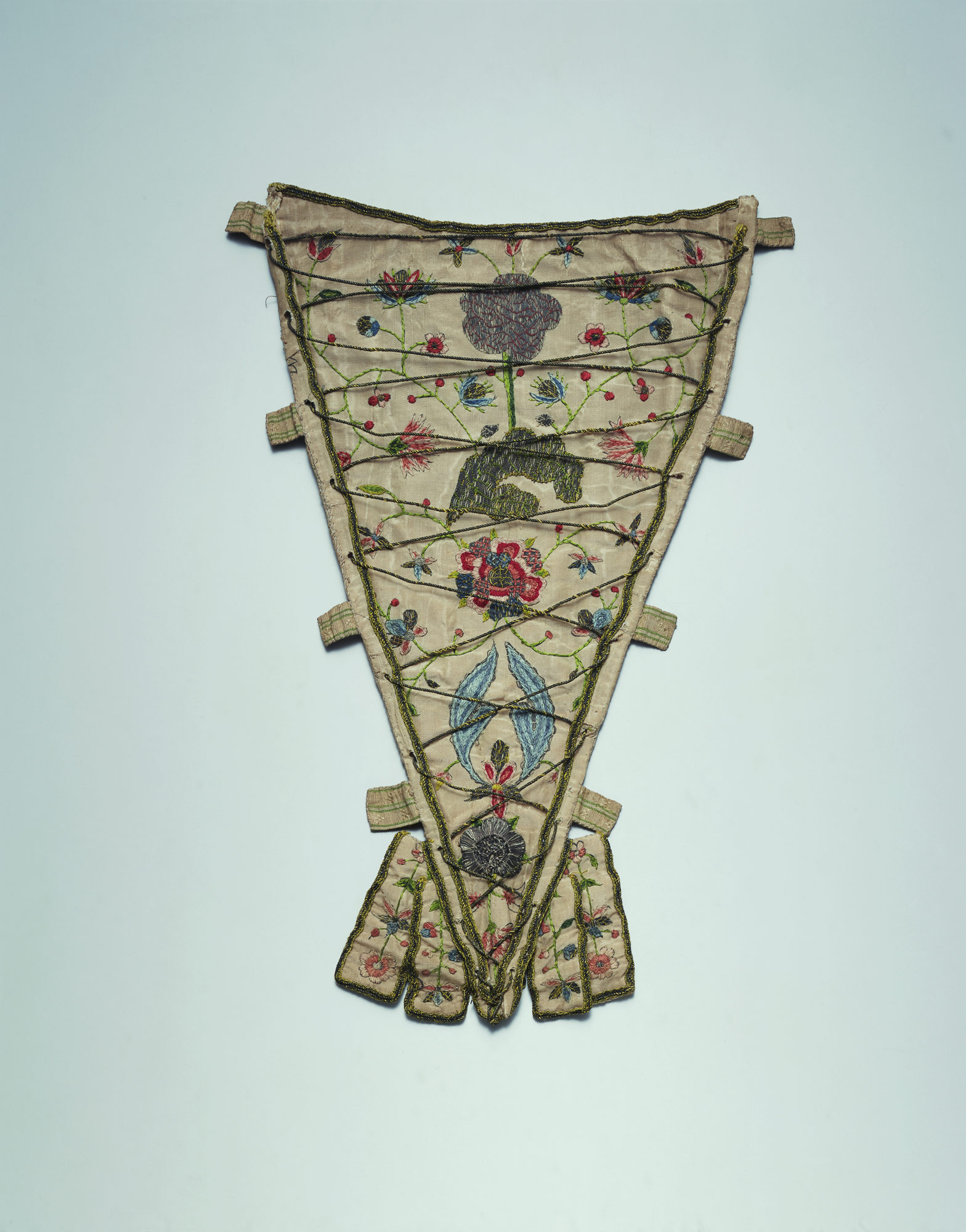 © The Kyoto Costume Institute, photo by Takashi Hatakeyama
You can enlarge by putting the mouse cursor on the image.
Stomacher
1730s-40s - unknown (Country)
Material

White silk taffeta embroidered with a polychrome floral pattern in silk and silver threads; silver-twined silk lacing; tabs at both sides for holding to dress.

Inventory Number(s)

AC2224 79-9-29
A dress such as open robe in the eighteenth century was worn with a stomacher, a V-shaped panel, which covered the front of the bodice. To keep the bosom from standing out, the stomacher was extravagantly adorned with embroidery, laces, rows of ribbons called "échelle" (ladder), and sometimes jewelry. Since stomachers needed to be pinned to the dress each time they were worn, to wear was time-consuming.