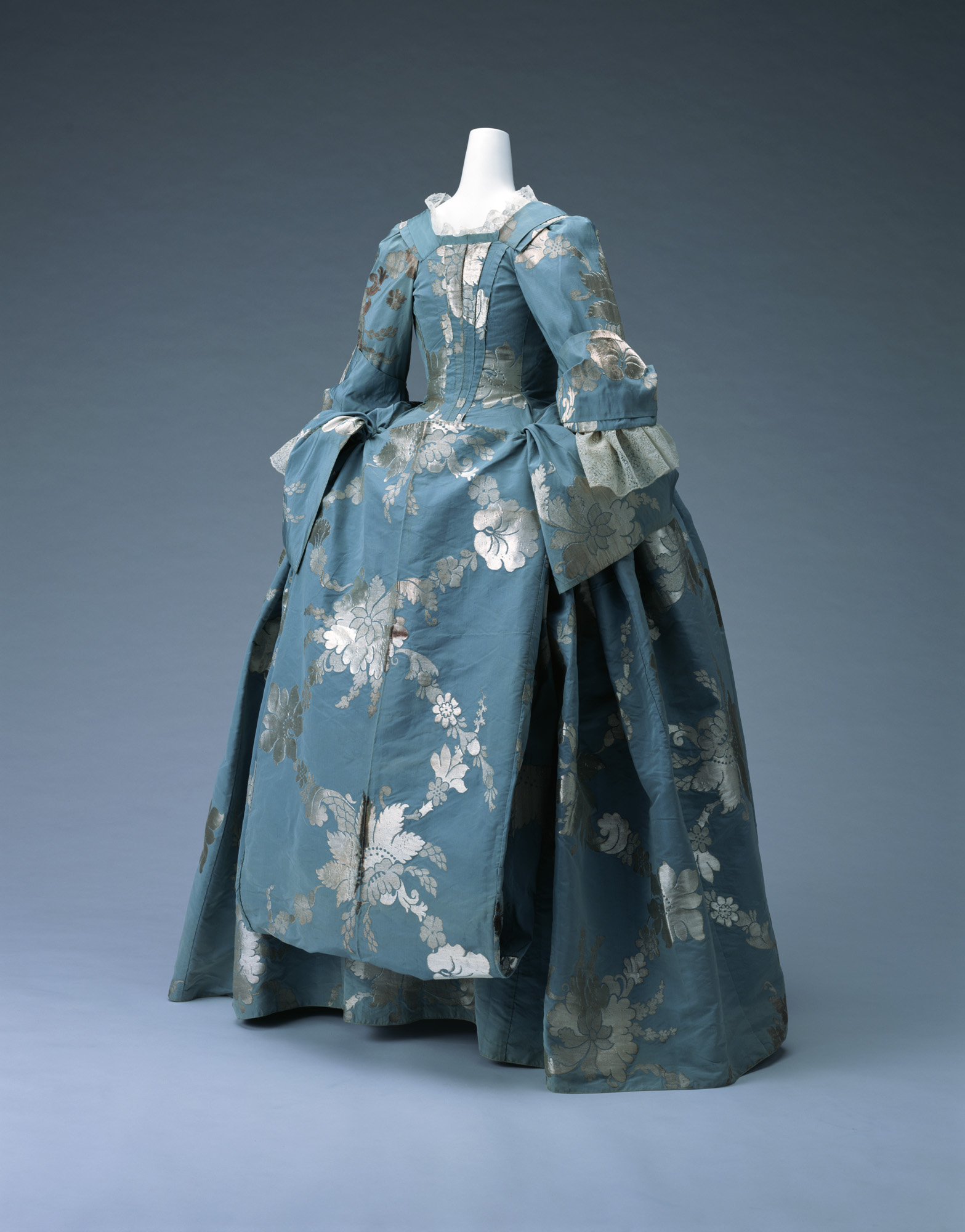 © The Kyoto Costume Institute, photo by Takashi Hatakeyama
You can enlarge by putting the mouse cursor on the image.
Dress (Mantua)
1740-50s - England
Material

Blue silk taffeta brocade with botanical pattern, buttons to tack train; matching petticoat.

Dimension

Length from the hips 183cm (Train)

Inventory Number(s)

AC10788 2002-29AB
The textile, featuring large botanical patterns that emit a beautiful glow as a result of sterling silver thread, is Spitalfields silk. The contrast between the blue silk taffeta and the silver thread creates a harmonious beauty that is simply stunning. The feature of the dress, or mantua, is the long train extended at the back. Both sides of the overskirt were drawn back over the hips, with the train worn in different styles. One style was for the train to be pulled long as a way of showing off the sumptuous textle. Alternatively, as in the photograph, the train was folded over and attached at the waist. The sides of the train were double-sided so that only the proper face, and not the reverse, of the textile was visible when worn with the train folded over. The mantua was fashionable from the 1670s through to the beginning of the 18th Century, but continued to be worn in England at Court from the 1730s to the end of the 18th Century. This garment originally belonged to the Fursdon Family of Devon in southwest England.