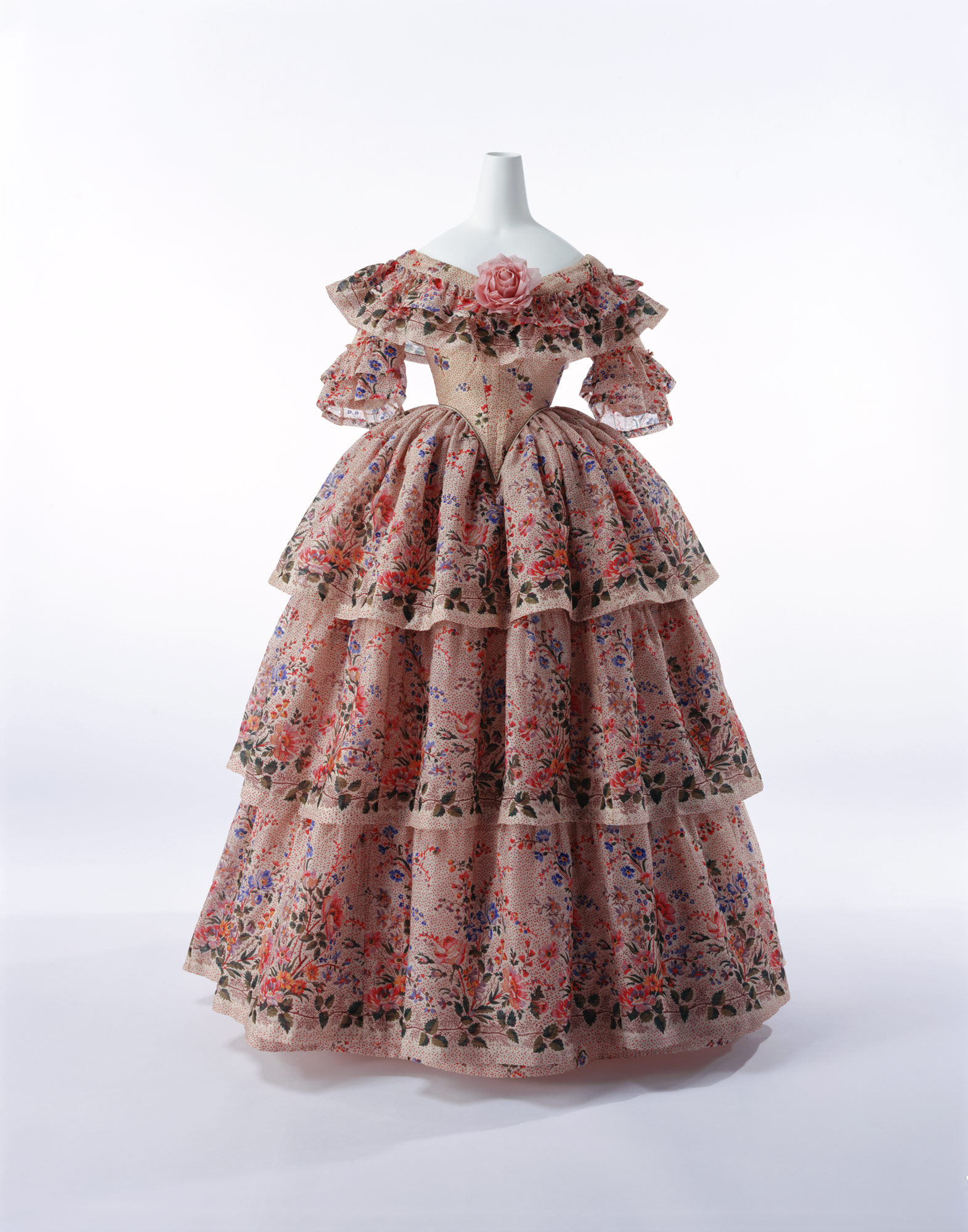 © The Kyoto Costume Institute, photo by Takashi Hatakeyama
You can enlarge by putting the mouse cursor on the image.
Evening Dress
c. 1855 - France
Material

Crème silk and wool mixed gauze with floral print; triple-flounced skirt.

Inventory Number(s)

AC9475 97-23-6AB
This dress might be termed a typical example of the delicate, alluring and womanly style of the 1850s. The décolleté is kept wide, and short sleeves cover the slender shoulders. To accentuate the small waistline, the seam edges at the waist narrow downwards as well as the skirt gracefully widens its shape. The triple-flounced design creates a decorative effect and further emphasizes the slightly rounded contour. Blended fabric of silk and wool in fact is hard to print on. The bright colors of this dress give prove of the rapid progress in cloth printing techniques that had been achieved.