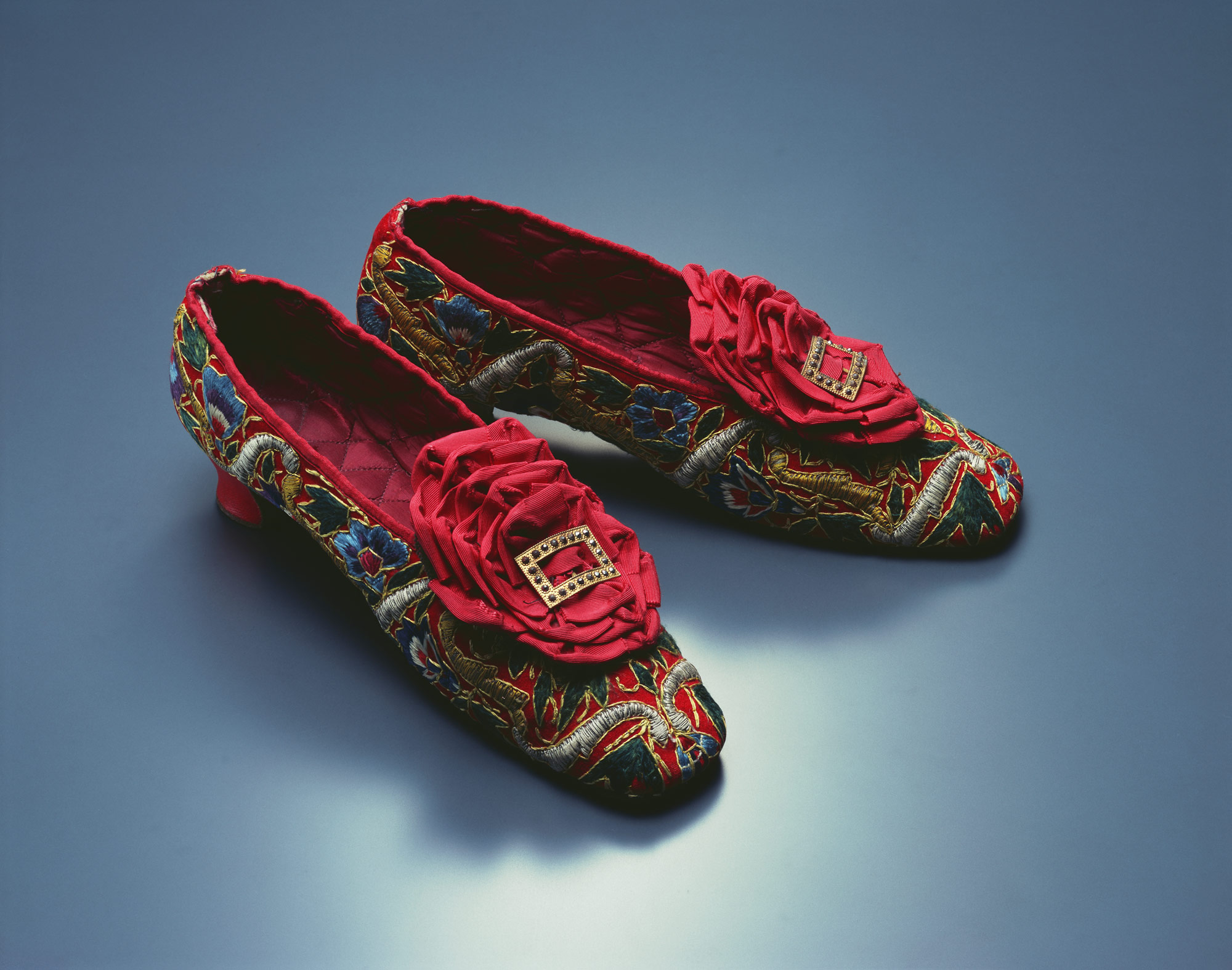 © The Kyoto Costume Institute, photo by Takashi Hatakeyama
You can enlarge by putting the mouse cursor on the image.
Shoes
Late 1860s
Designer

unknown

Brand

Peter Robinson

Label

Peter Robinson Ltd costume REGENT ST.W.

Material

Red wool base with polychrome floral embroidery; silk taffeta rosette; metal buckle.

Dimension

24.5cm (length) / 7cm (width) / 4.3cm (height of heel)

Inventory Number(s)

AC4852 84-18-11AB
These women's shoes were fabricated in England, using embroidered cloth imported from central Asia. The design vividly tells of the appreciation of textiles and embroidered goods from the East that occurred in Europe during the middle of the 19th century. The technique of applying designs of flowers and grasses by using a plenitude of differently colored threads is called "Bokhara embroidery". It originated in Uzbekistan's Bokhara (Bukhara). The outlines of the motif were first created with single-color thread only, and the shapes were then covered and filled with silver and colored thread. While the designs itself show strong influence of Persian textiles, the abundant use of silver thread is a characteristic of the region of Bokhara.