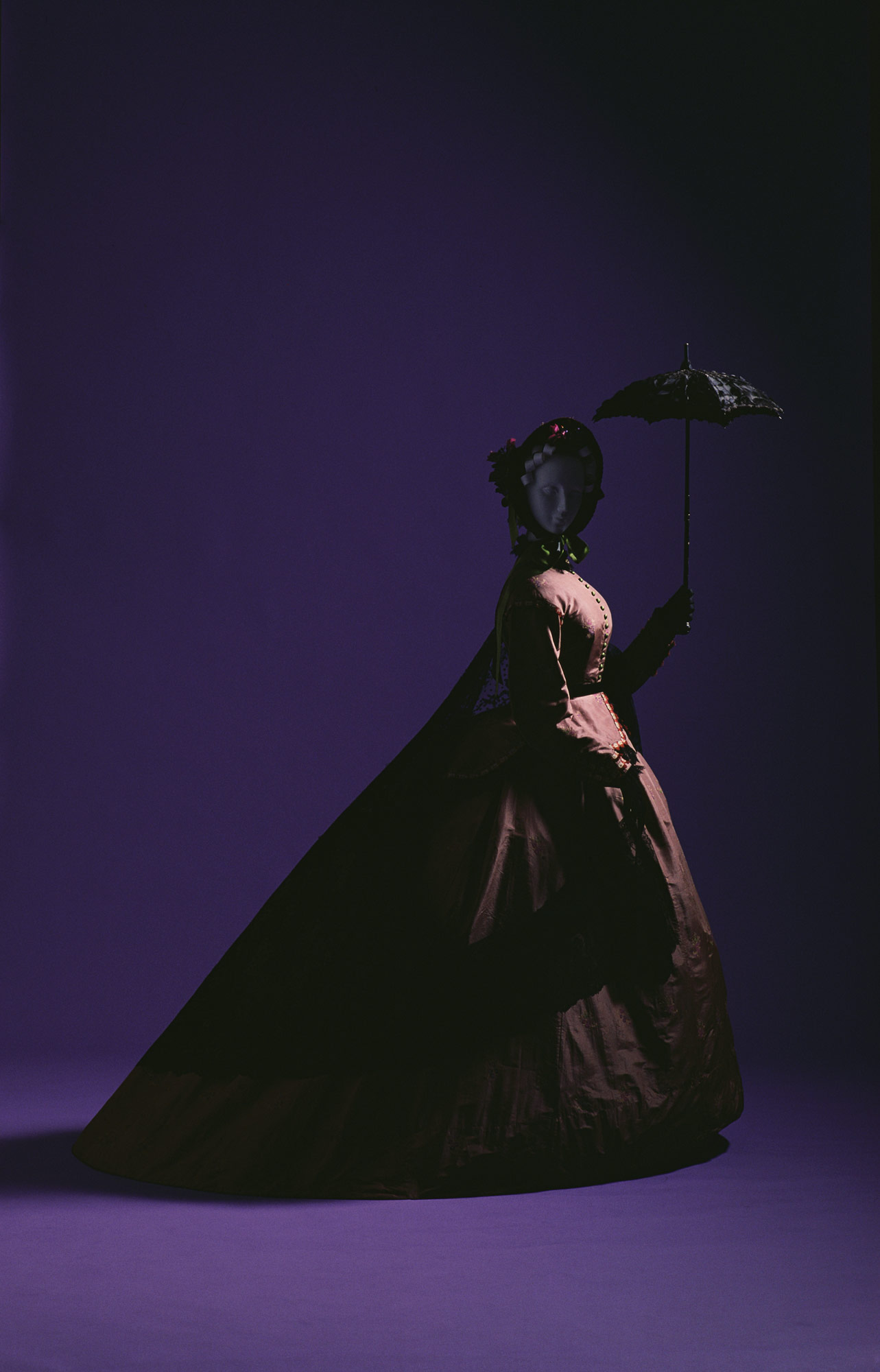 © The Kyoto Costume Institute, photo by Taishi Hirokawa
You can enlarge by putting the mouse cursor on the image.
Day Dress, Shawl
c. 1865 - unknown (Country) (dress)
The second half of the twentieth century - France (shawl)
Material

Tobacco-brown silk taffeta brocade set of bodice and skirt, brocaded with floral pattern; braid and lace on bodice; large triangular shawl of black Chantilly lace.

Dimension

132.0cm (length) / 296.0cm (width) (shawl)

Inventory Number(s)

AC825 78-24-1AC, AC392 77-13-9
With its impressive protrusion towards the backside, the object shown here is a good example of a crinoline dress. During the 1860s the silhouette of the woman's dress slowly changes, the volume of the skirts tends to be concentrated on the backside. Wide skirts together with big shawls became popular as they were considered elegant and protected against the cold at the same time. Not only cashmere, but also lace shawls were in vogue. Lace, which until the 18th century was a costly fabric that demanded plenty of manual labor, became to be produced mainly on machines during the 19th century. As a result, large-size, sumptuous and delicately designed shawls were increasingly fabricated. In France, Chantilly, Valenciennes, and Alençon were famous for lace production.