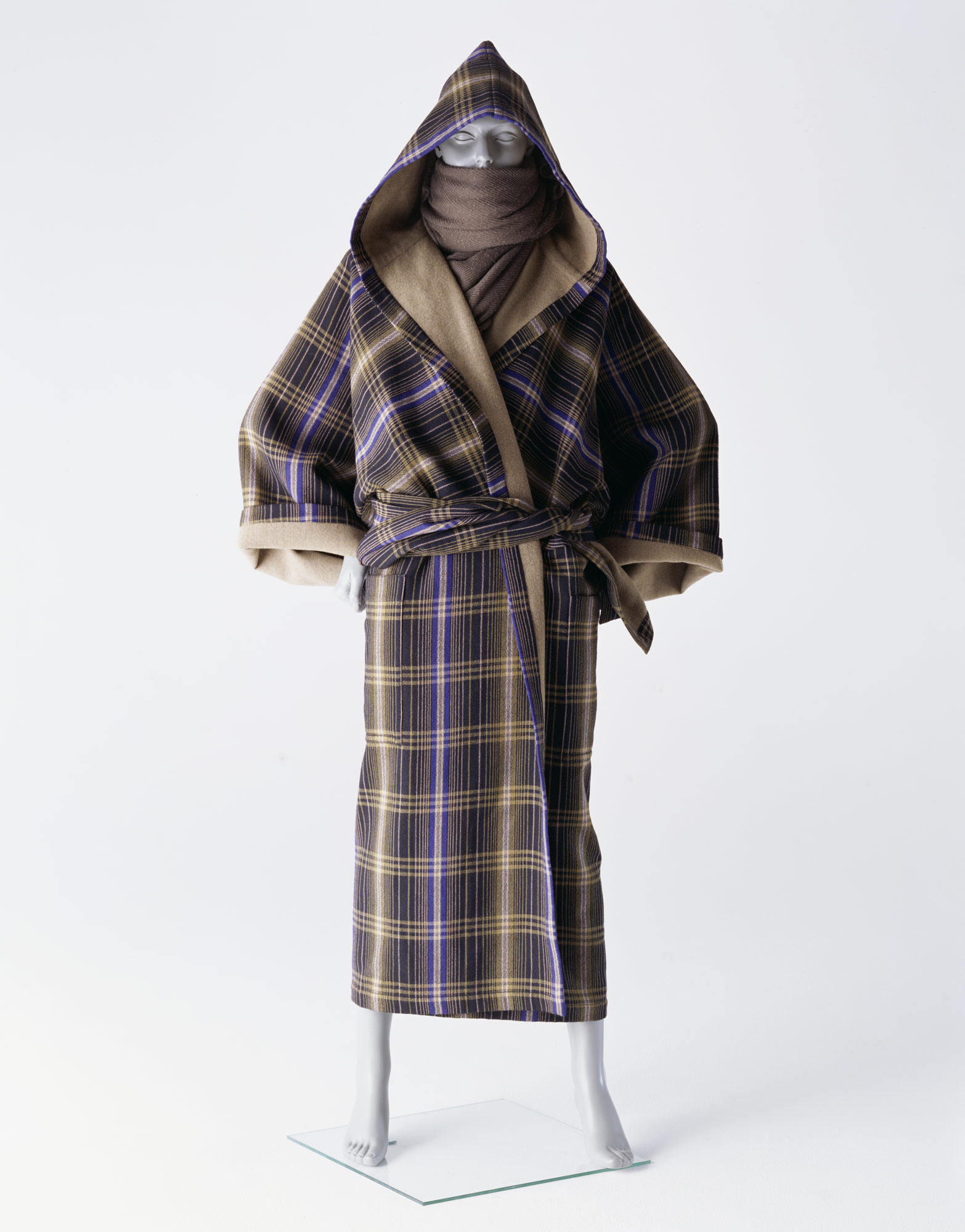 © The Kyoto Costume Institute, photo by Masayuki Hayashi
You can enlarge by putting the mouse cursor on the image.
Coat "Tanzen"
Autumn/Winter1977
Designer

Issey Miyake

Brand

Issey Miyake

Label

issey miyake

Material

Black wool double weave with check pattern of white, blue and yellow-green; food; kimono sleeves; matching sash.

Credit Line

Gift of Miyake Design Studio

Inventory Number(s)

AC11747 2007-43-21
The almost straight structure coat just like a "tanzen", a traditional Japanese housecoat, is combined with a Western element, a hood. The fabric was woven by an old weaving machine, found in a factory of an area that was known as the production center of tanzen fabrics. This coat from Issey Miyake's early years eminently shows his approach to creation: material is the very start of designing.
In the Paris Collections in which he has participated since 1973, Miyake highlighted traditional Japanese materials such as "Sashiko" (1973), "Oni-yoryu" (1974) and "Shijira-ori" (1975), which were almost forgotten even in Japan at that time. Miyake tried to revitalize them materializing as a daily wear with functional beauty. Miyake's unique approach, creating clothing based on the technology of Japanese textile industry, was highly appreciated in Japan as well as in Western countries, and it considerably influenced Japanese designers of the next generation.