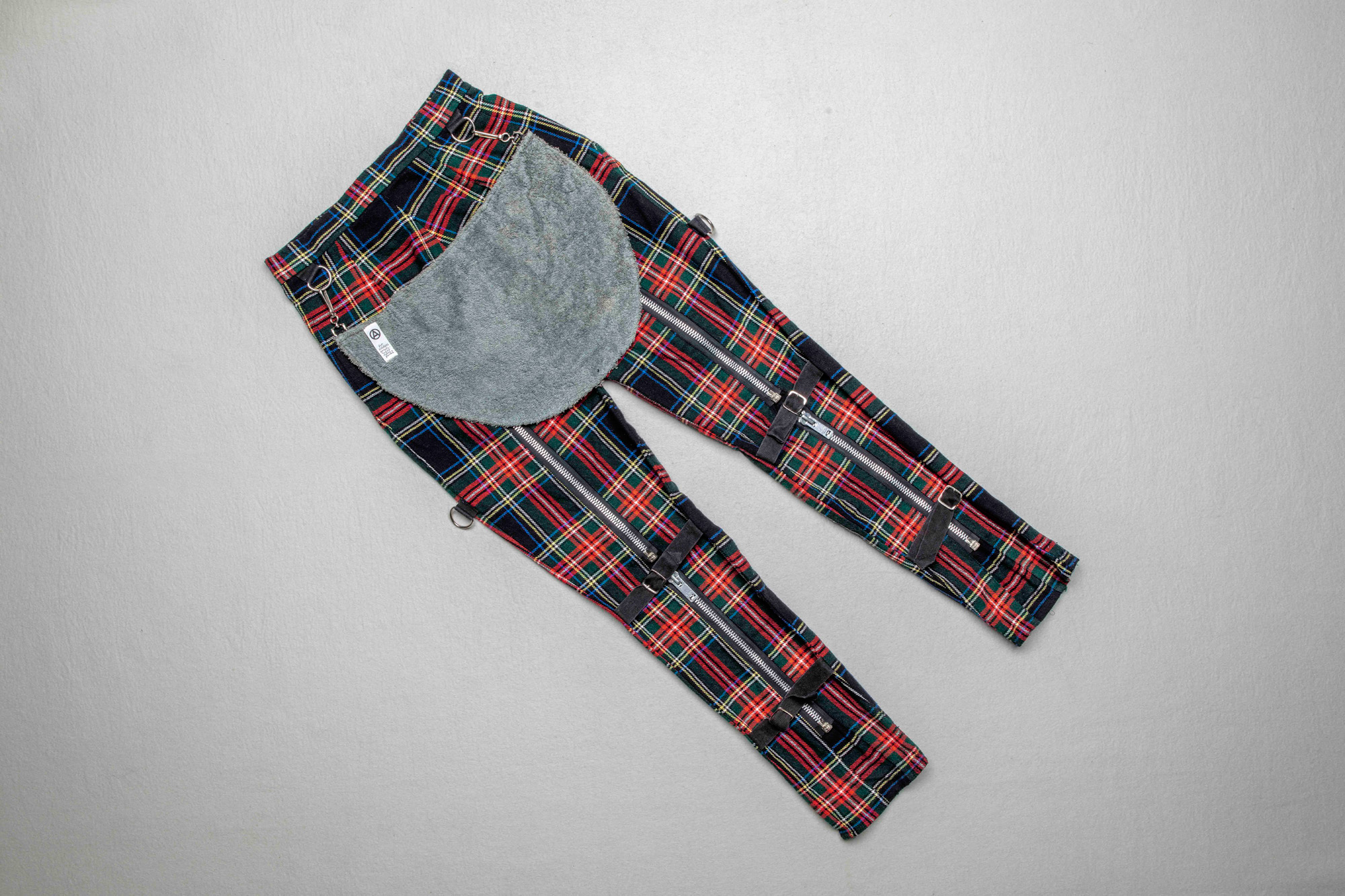 © The Kyoto Costume Institute, photo by Takashi Hatakeyama
You can enlarge by putting the mouse cursor on the image.
Trousers
late 1970s
Designer

Vivienne Westwood

Brand

Seditionaries

Label

Ⓐ for soldiers prostitutes dykes + punks

Material

Checked wool twill with gray cotton pile hip pad, zipper and belt decorations.

Inventory Number(s)

AC10659 2001-29-3AB
These trousers are a combination of a traditional tartan and punk elements suggestive of bondage, such as belts and zippers. This style was popular among young people hanging out in the streets of London in the latter half of the 1970s. In 1971, as an advocate for young people rebelling against society, Vivienne Westwood, who would later come to be known as the "queen of punk," opened a store on King's Road in London called Let It Rock and established an extreme punk style incorporating elements such as torn shirts and bondage. Her store would go on to become an increasingly influential force and play a leading role in 1970s street fashion as it changed its name to Sex, then Seditionaries, and finally World's End. These trousers are from the store's Seditionaries era. The labels on the clothing stated, "For soldiers, prostitutes, dykes + punks," making a statement defiant of authority. That radical spirit mockingly incorporated tartans as a symbol of authority. As time went on, tartan lost its association with authority, and gradually became synonymous with punk, taking on a street-style image.