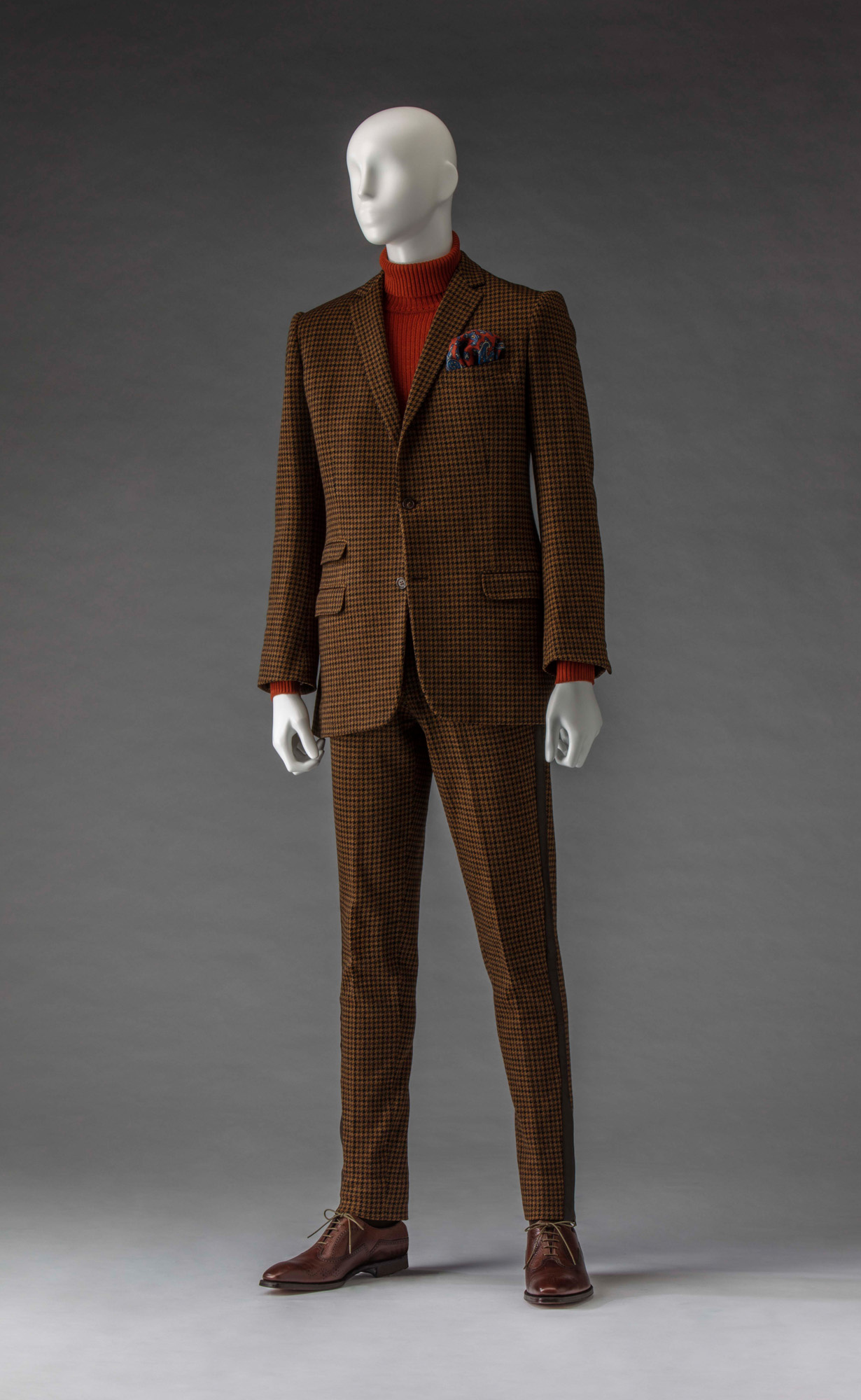 © The Kyoto Costume Institute, photo by Takashi Hatakeyama
You can enlarge by putting the mouse cursor on the image.
Suit (jacket and trousers)
c. 1975
Designer

Pierre Cardin

Brand

Pierre Cardin

Label

PIERRE CARDIN

Material

Brown houndstooth wool knit; 3-button single-breasted jacket with rolling-down lapels; trousers with leather side stripes and zippers at hem of each pant leg.

Credit Line

Gift of Mr. Richard Weller

Inventory Number(s)

AC10383 2000-42-3AD
This suit has houndstooth fabric with leather trimming, and zippers at the hem of each pant leg. Instead of a shirt, it is paired with a turtleneck sweater. It presents a slender silhouette overall. Born near Venice in Italy, Pierre Cardin grew up in France, and moved to Paris after acquiring tailoring skills. He studied haute couture at Paquin and Dior before establishing his own haute couture brand in 1953. Having long designed avant-garde fashion, and quickly sensing the direction of the times, Cardin began designing men's clothing in 1960, presenting a menswear collection such as his "cylinder" line. Cardin was a leading designer who created many possibilities for diverse suit designs. In this slender suit can be seen influences from the Mod style, which had become popular again, and other trends fashionable at the time.