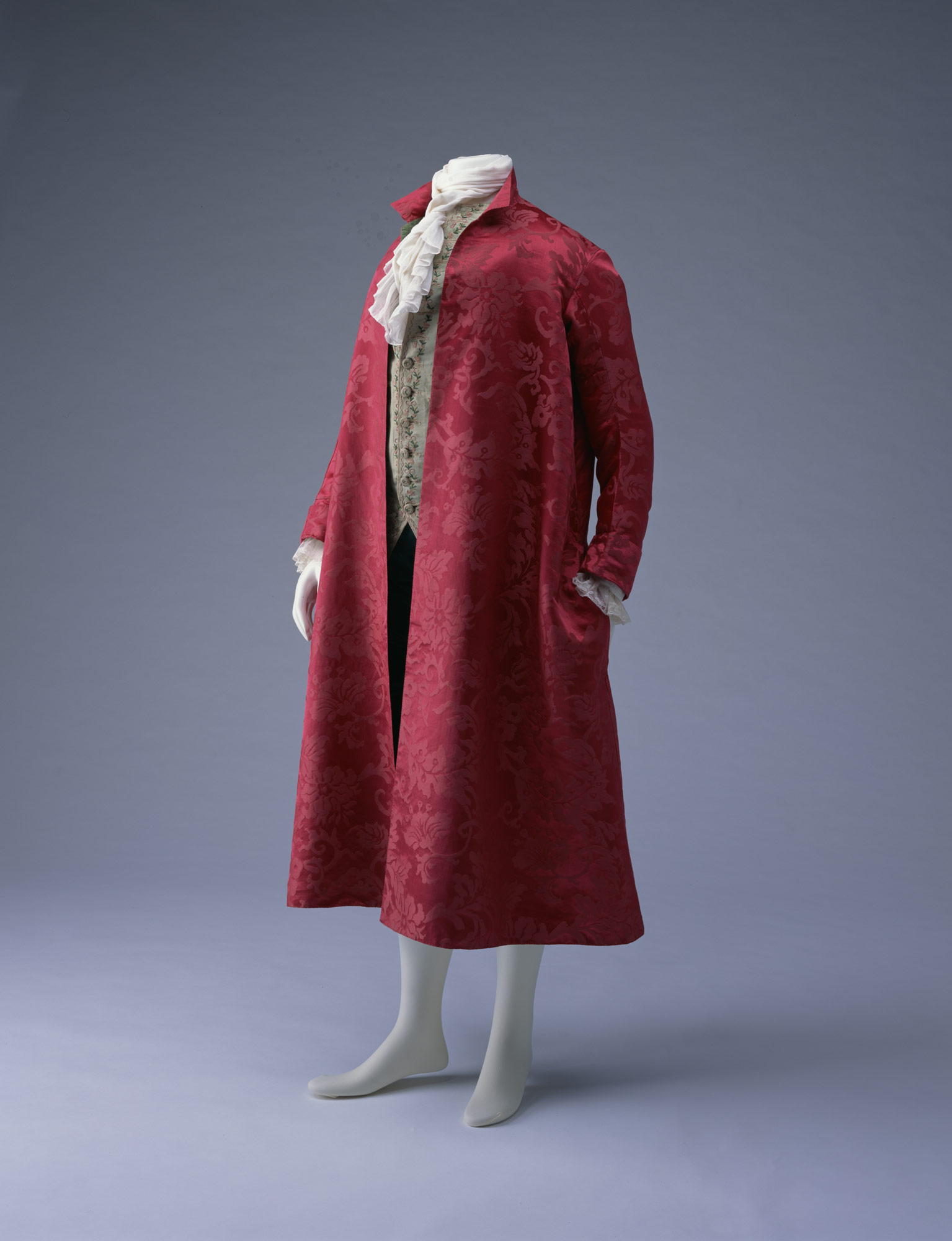 © The Kyoto Costume Institute, photo by Takashi Hatakeyama
You can enlarge by putting the mouse cursor on the image.
Man's At-Home Robe (banyan)
c. 1785 - English (fabric: Chinese)
Material

Red Chinese silk damask with scrolling plant pattern; contrasting green lining.

Inventory Number(s)

AC5631 87-22
Inside one's home, one would comfortably wear an indoor gown, as shown. The outer fabric, with a design and colors that inspire feelings of foreign lands, utilizes fabric manufactured in China that targeted the Western market.
Japanese "kimono" and "yogi" (nightclothes) that the Dutch East India Company brought back to Europe were favored there as indoor clothing for men. Due to an insufficiency of imports to meet the swell in demand, items made from Indian chintz and Chinese textiles also entered the market. In Holland, the general term for such goods was "Japonsche rocken" (Japanese indoor wear); in France, "robe de chambre d'indienne" (indoor gowns of Indian chintz); and, in England, banyan (Indian merchant). Because of their exotic features and rarity, such clothing became a status symbol of the 17th and 18th century elite.
At home, men wore them over a shirt and breeches, with a cap instead of a wig. They were also apparently worn when meeting guests at home and for morning walks, as proved many portraits at that time.