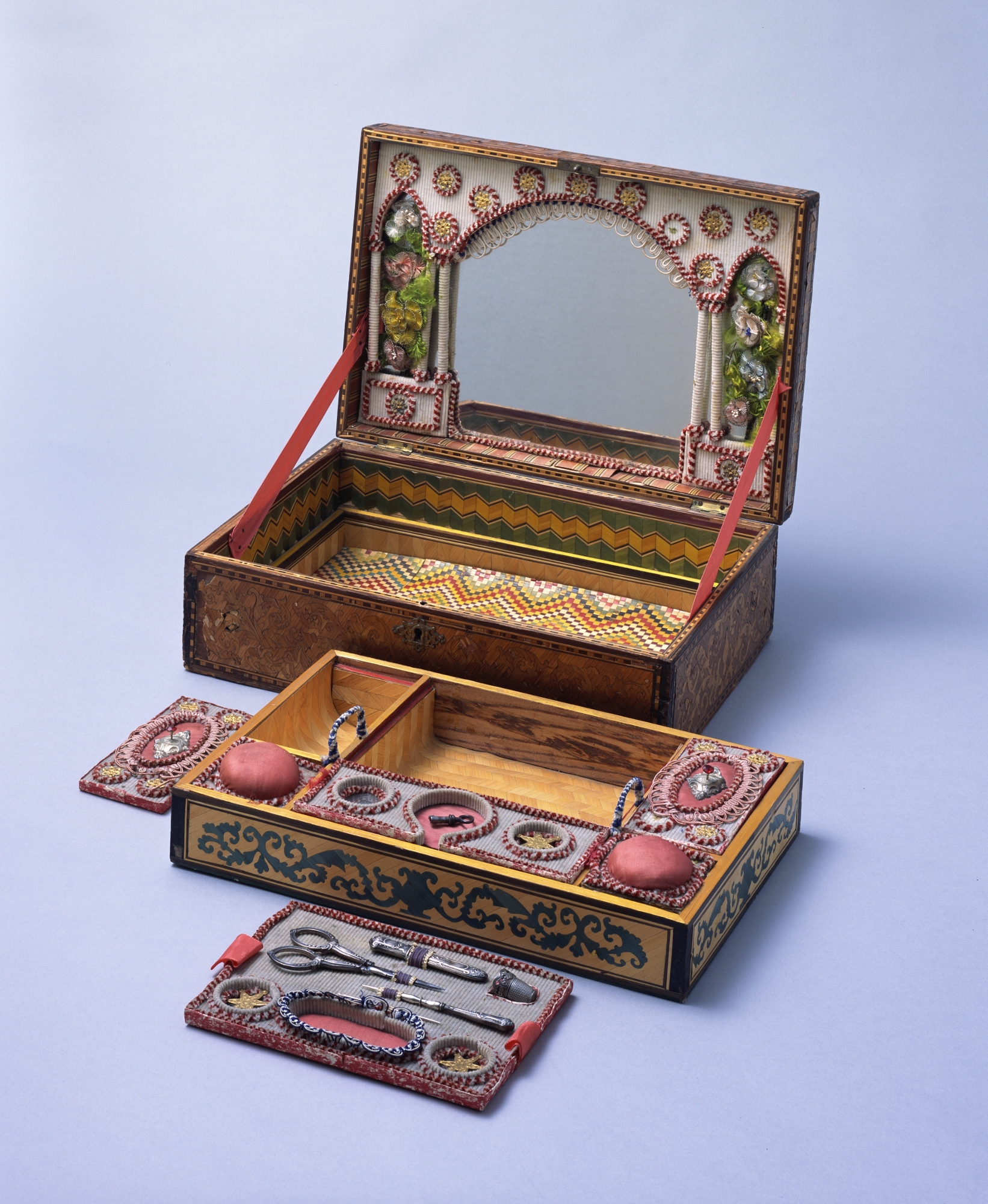 © The Kyoto Costume Institute, photo by Takashi Hatakeyama
You can enlarge by putting the mouse cursor on the image.
Sewing box
Late 18th century - France
Material

Straw appliqué with geometric motifs and an arabesque design; a mirror and decorations imitating architecture and plants on the inner side of the lid; an inner box separated into six lidded compartments.

Dimension

22cm (length) / 33cm (width) / 11.2cm (height)

Inventory Number(s)

AC29 77-5-18AL
Straw-work sewing box, decorated all over with parquetry. The exterior of the lid is inlaid with sailing ship and townscape marquetry, and there are traces of coloring. Inside surfaces of the box also have parquetry decorations, pigmented with a variety of colors. Straw-work, which was produced throughout Europe in the 18th century, is a craft that involves splitting straws open lengthways, flattening them out, then gluing them together onto paper to form a board that is used for decoration.
Parquetry and the related decoration technique of marquetry were often used in the 17th and 18th centuries. In marquetry, flat pieces of wood used for the background and patterns are placed on top of one another, then a design is cut into them so that one fits into the other. In contrast, parquetry involves cutting the flat pieces of wood into certain shapes, which are then combined to create continuous geometric patterns. The sewing box utilizes both of these techniques.