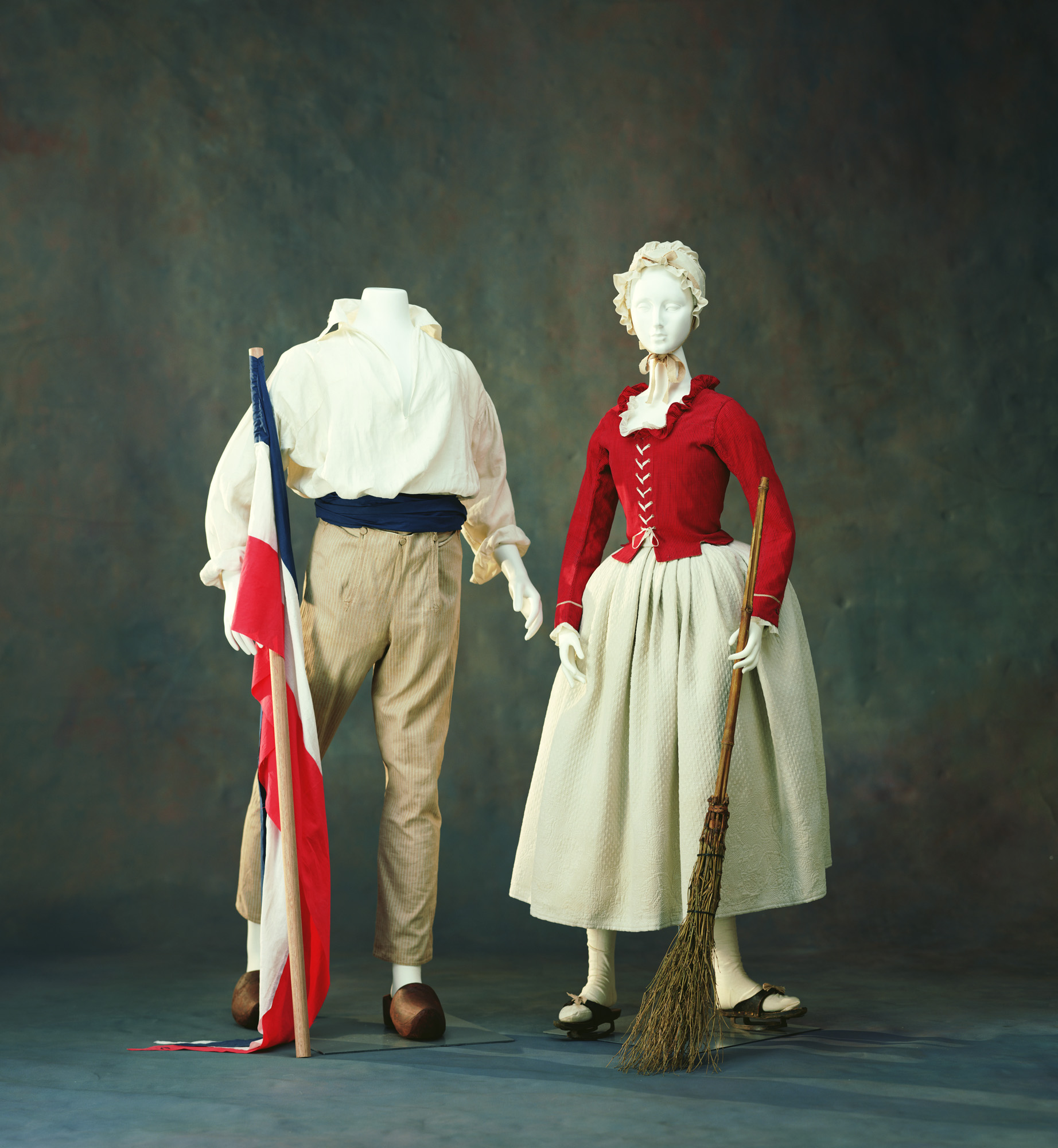 © The Kyoto Costume Institute, photo by Toru Kogure
You can enlarge by putting the mouse cursor on the image.
Man's Shirt, Trousers [Left]
Jacket, Petticoat [Right]
Late 18th Century - France [Left]
c. 1790s - France [Right]
Material

Shirt of white plain-weave linen; trousers of beige striped cotton satin. [Left]
French jacket of red striped plain-weave cotton with center-front lacing; petticoat of white cotton woven quilting (matelassé). [Right]

Inventory Number(s)

AC3478 80-23-55, AC6294 89-4-11 [Left]
AC4686 83-29-2, AC5788 88-19-17 [Right]
An example of the style of clothing worn by the working class around the time of the French Revolution, characterized by the long trousers worn by men, rather than the breeches.
With the outbreak of the revolution in 1789, people began to use fashion as a means of expressing one's ideology. The revolutionaries regarded luxurious and extravagant silk as the enemy of the revolution, replacing breeches and white silk stockings - the symbol of aristocracy - with the long trousers worn by the lower classes, in an attempt to distance themselves from the previous era.