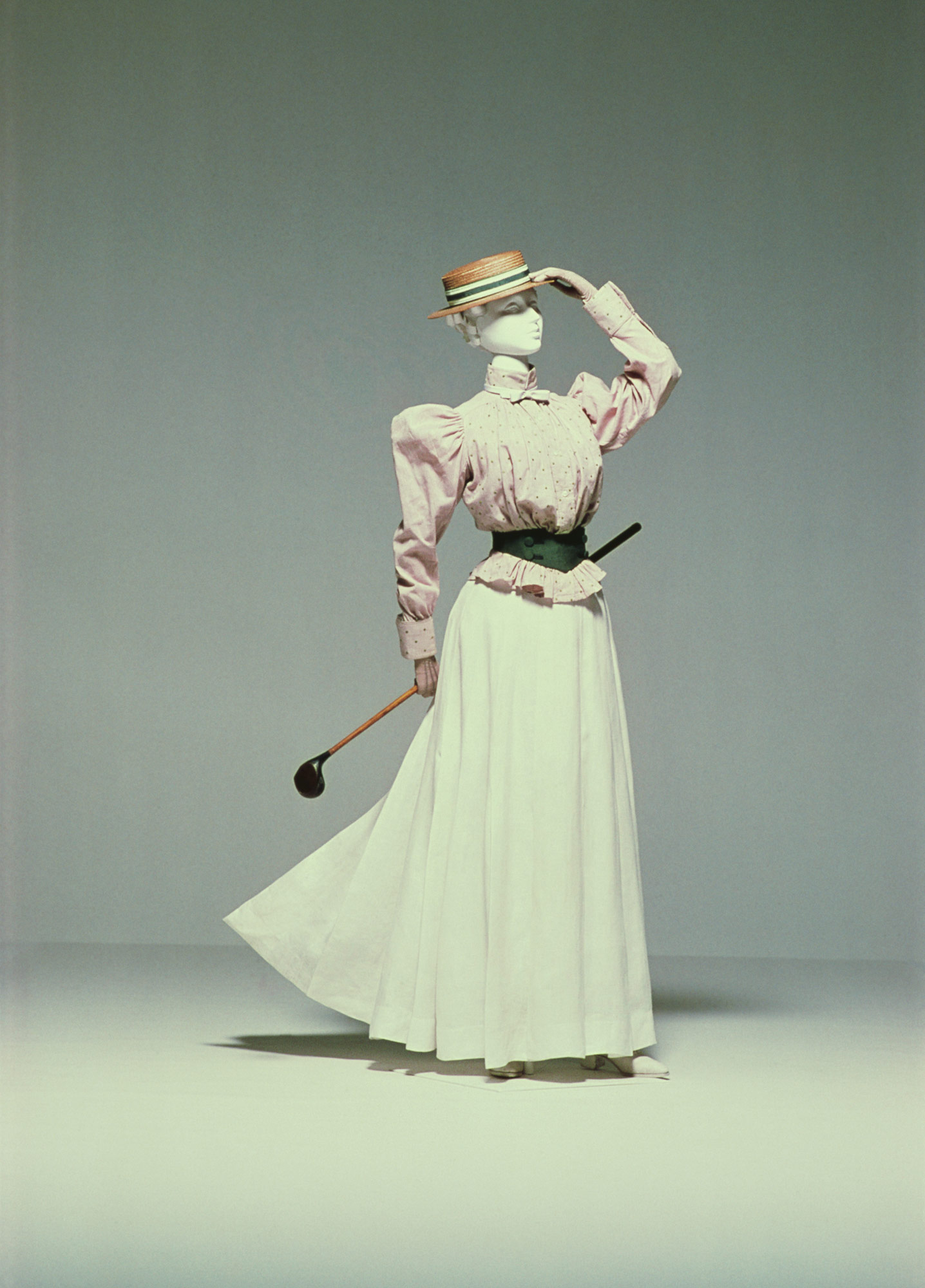 © The Kyoto Costume Institute, photo by Taishi Hirokawa
You can enlarge by putting the mouse cursor on the image.
Blouse, Skirt
c. 1893 - America
Material

Blouse of gray plain-weave cotton; pleated skirt of white linen; green cummerbund.

Inventory Number(s)

AC2122 79-6-9AF, AC2123-2124 79-6-10AB
As sports gained popularity amongst women, the blouse and skirt were established as essential items of a woman's wardrobe. This style was favored and drawn by the American illustrator Charles Dana Gibson (1867-1944), and, by association, was coined as the "Gibson girl style." Outfits for the modern lady, consisting of a plain skirt and starched blouse, were fresh in a time when over decorative dresses were the mainstream. Though the fashionable silhouette with an extremely thin waist of the time is emphasized by a corset still persisted, the ensemble shown here is a premonition of liberating female images of the 20th century.