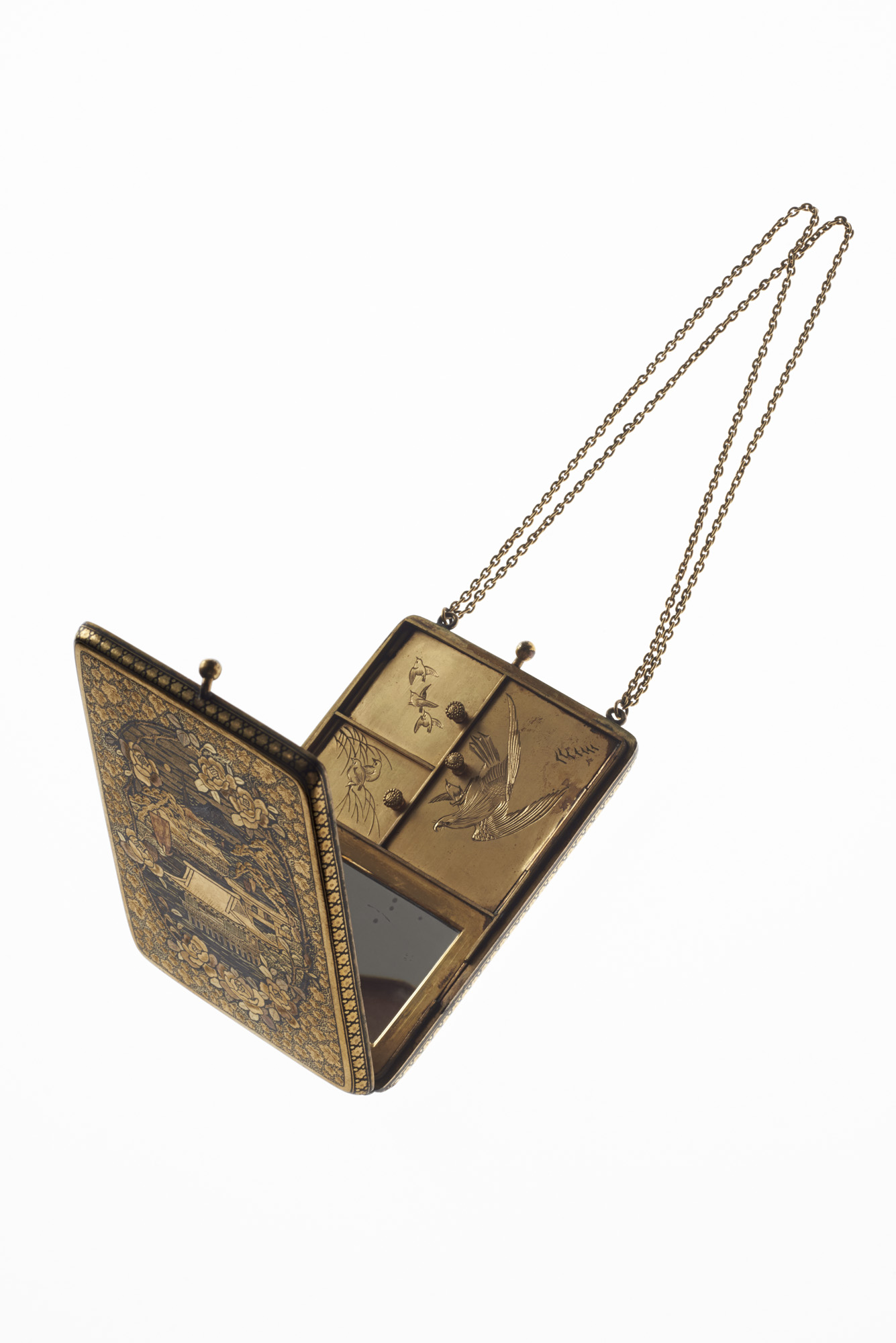 © The Kyoto Costume Institute, photo by Masayuki Hayashi
You can enlarge by putting the mouse cursor on the image.
Vanity Case
1890s - Japan
Designer

unknown

Brand

Komai

Label

(Komai trade mark)

Material

Iron with gold and silver inlay

Dimension

H. 9.0cm×W. 7.0

Inventory Number(s)

AC9315 1996-8-3
The lid and base of this vanity case are decorated with a depiction of a well-known scene and a depiction of flowers and birds on surfaces that are less than 10 cm in each dimension. Both are surrounded by ivy leaves. All motifs are executed in "nunome-zogan" (damascene), a metalworking technique that involves chiselling fine cuts into a steel surface, then inlaying gold or silver into the cuts using shapes cut from gold or silver foil. The inlaying technique is simple, but to produce a finely finished product requires a high level of skill. Nunome-zogan flourished in the Edo period as a means of decorating sword fittings. The inlay technique and the form of the pictures suggests that this item is the work of Komai, a manufacturer in Kyoto producing mainly for export. Komai created and marketed ornaments and accessory cases for Western markets with finely detailed nunome-zogan produced by Otojiro Komai and others. The seal on the lid of this vanity case is not that of Otojiro's workshop, but the case is thought to have come from one of the workshops run by artisans closely related to Otojiro.