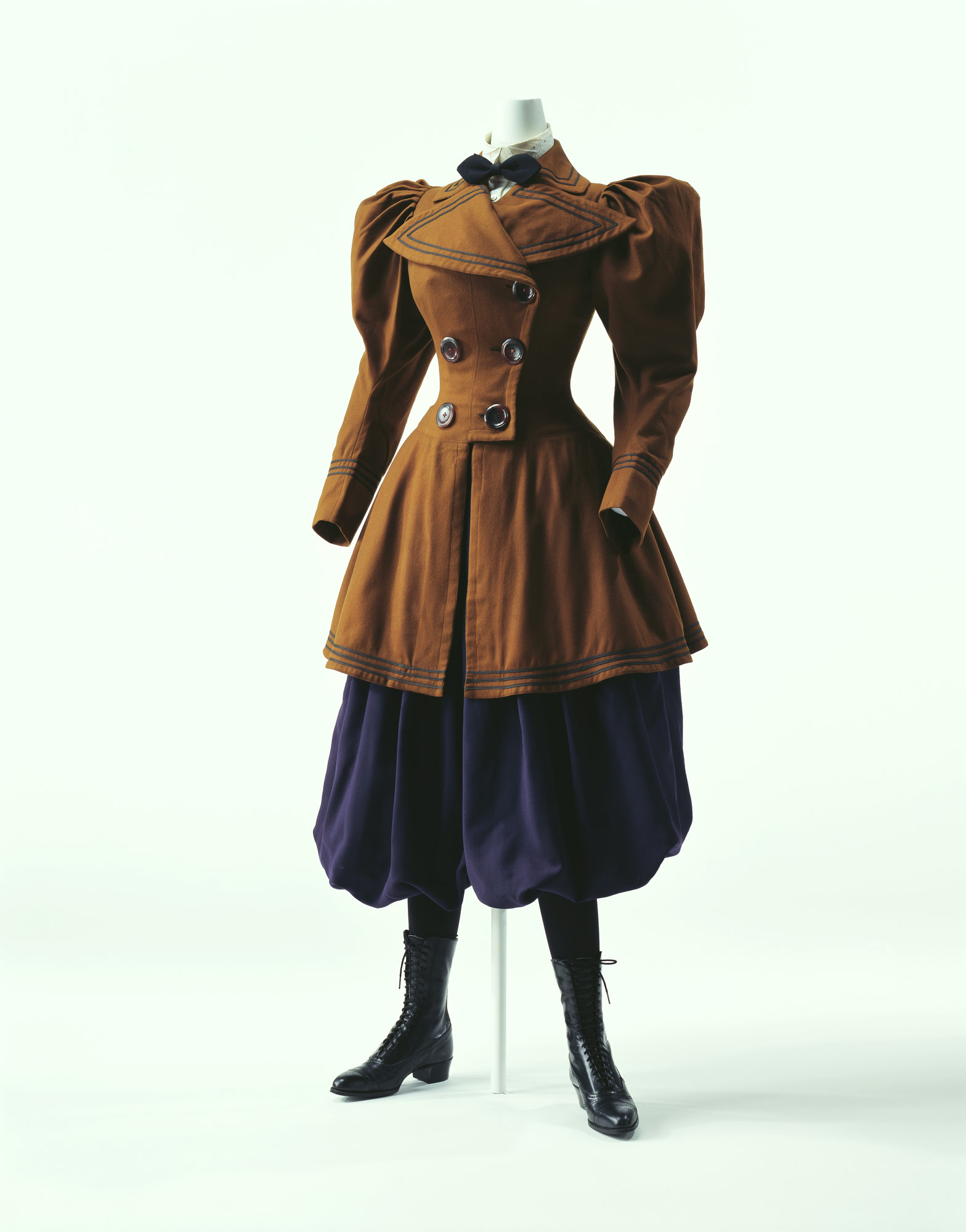 © The Kyoto Costume Institute, photo by Takashi Hatakeyama
You can enlarge by putting the mouse cursor on the image.
Jacket, Bloomers
c. 1895 - America
Designer

unknown

Brand

Columbia

Label

Columbia (bloomers)

Material

Tailored, double-breasted jacket of brown wool twill; trimming of black braid at collar and hem; bloomers of blue wool poplin with elastic at hem (outfit for cycling).

Inventory Number(s)

AC3318 80-21-4, AC5629 87-20B
A bloomer suit, an outfit for use with bicycles is created in the 1880s as special clothing for women to wear while riding a bicycle. Originally bloomers were loose, baggy, "Turkish trousers", recommended for women by Mrs. Amelia Jenks Bloomer who oriented the women's emancipation movement, in the early 1850s. "Bloomers" were generally rejected and treated with ridicule. Though pants-style clothing had not yet won approval, when women began participating in sports at the end of the 19th century, bloomers used when riding bicycles were met with much approval and spread far and wide.