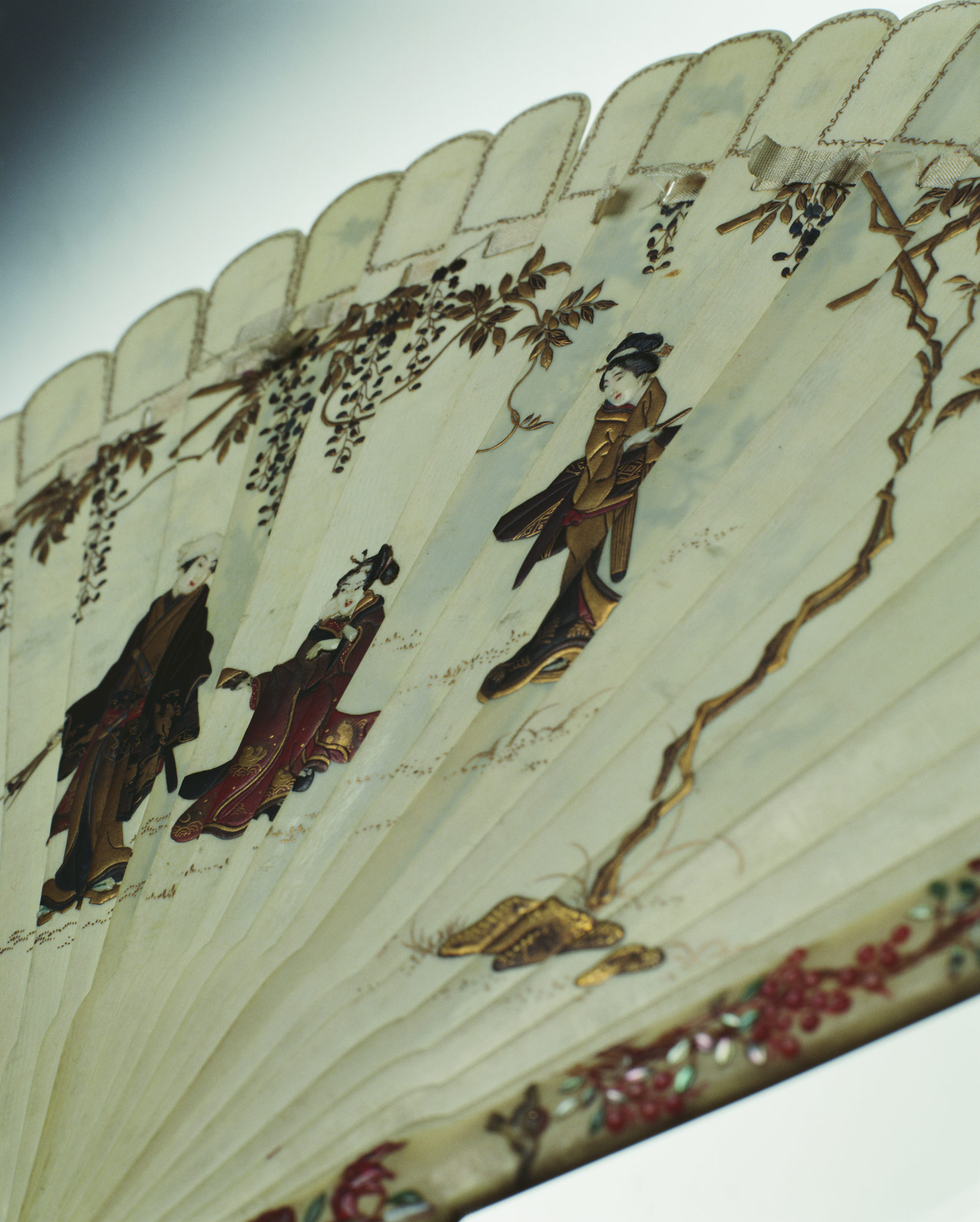 © The Kyoto Costume Institute, photo by Taishi Hirokawa
You can enlarge by putting the mouse cursor on the image.
Fan
Late 19th century - Japan
Material

Ivory; lacquer work with people, insects and flower basket motif; tassel in netsuke style.

Dimension

19.6 cm (height) / 34cm (length)

Inventory Number(s)

AC2802 79-23-15
This fan was made in Japan for the Western market. One side of the fan shows ukiyo-e-style human figures, while the other side features baskets of flowers including autumn leaves and chrysanthemums, with insects and birds at the upper edge in elaborate gold and silver lacquer. Plum and chrysanthemum flowers on the ribs are made of inlaid jade, coral and seashell. This fan, used in France, is ornamented with netsuke-style tassels hanging from the rivet. Many Western enthusiasts collected netsukes at that time.
Japonism was prevalent during the late 19th century, and consequently many Japanese articles were exported. Fans were some of the most popular articles.