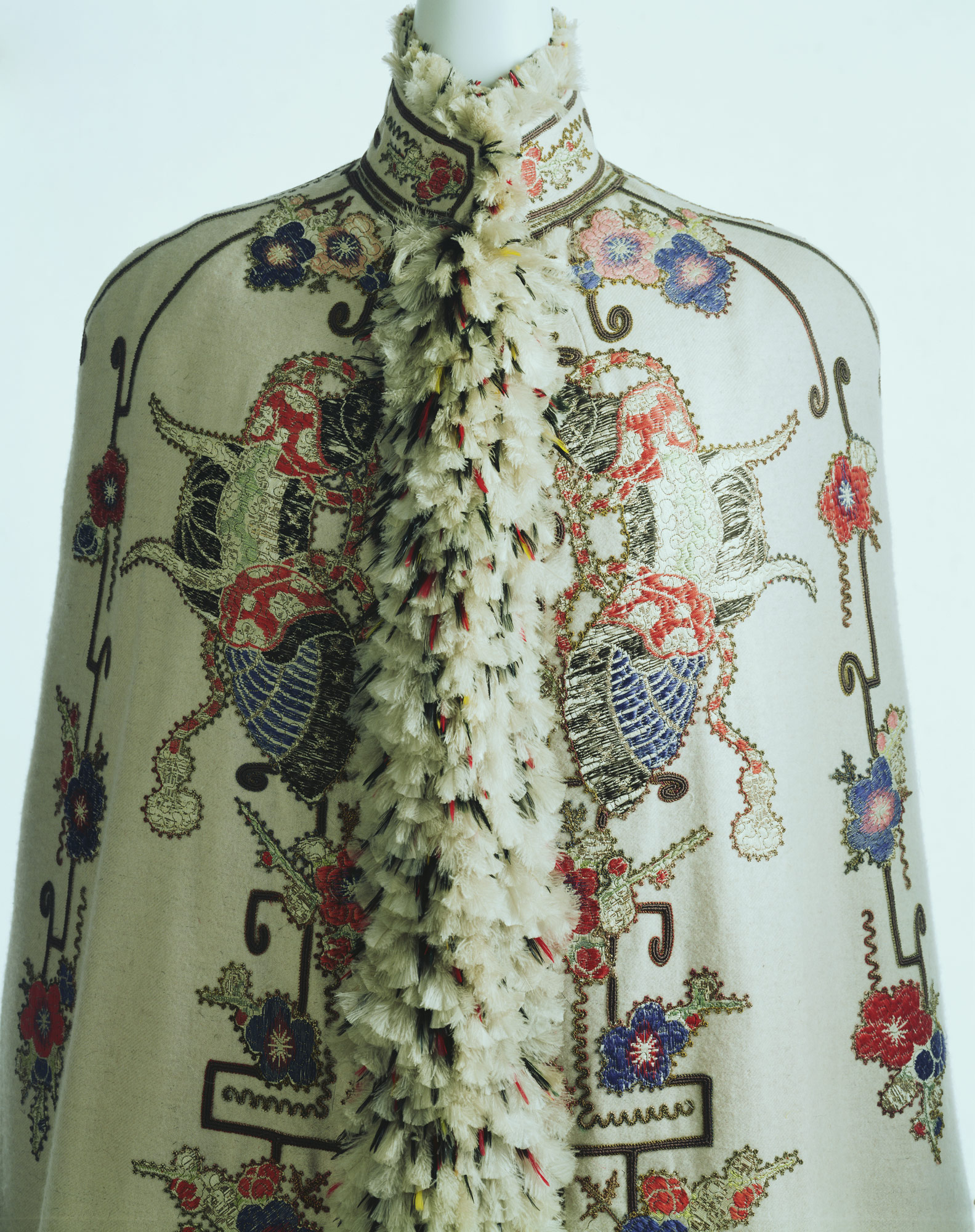 © The Kyoto Costume Institute, photo by Richard Haughton
You can enlarge by putting the mouse cursor on the image.
Visite
c. 1890 - France
Material

Off-white cashmere twill; appliqués of embroidered fabrics with kabuto (samurai helmet), butterfly and cherry blossom motifs; feathers at front, collar and back slit.

Inventory Number(s)

AC5367 86-17-7
This gorgeous piece is a fascinating example of Japanese designs referenced by Paris fashion. Japanese motifs of cherry blossoms and kabuto (samurai helmets) are arranged vertically. These motifs were hand-worked in elaborate cord embroidery onto separate silk cloths, which was then applied to the cashmere. The sideways-oriented kabuto that acts as a counterpart to the cherry blossoms is laid out symmetrically in a European fashion. The visite is one version of a coat created for the bustle silhouette.