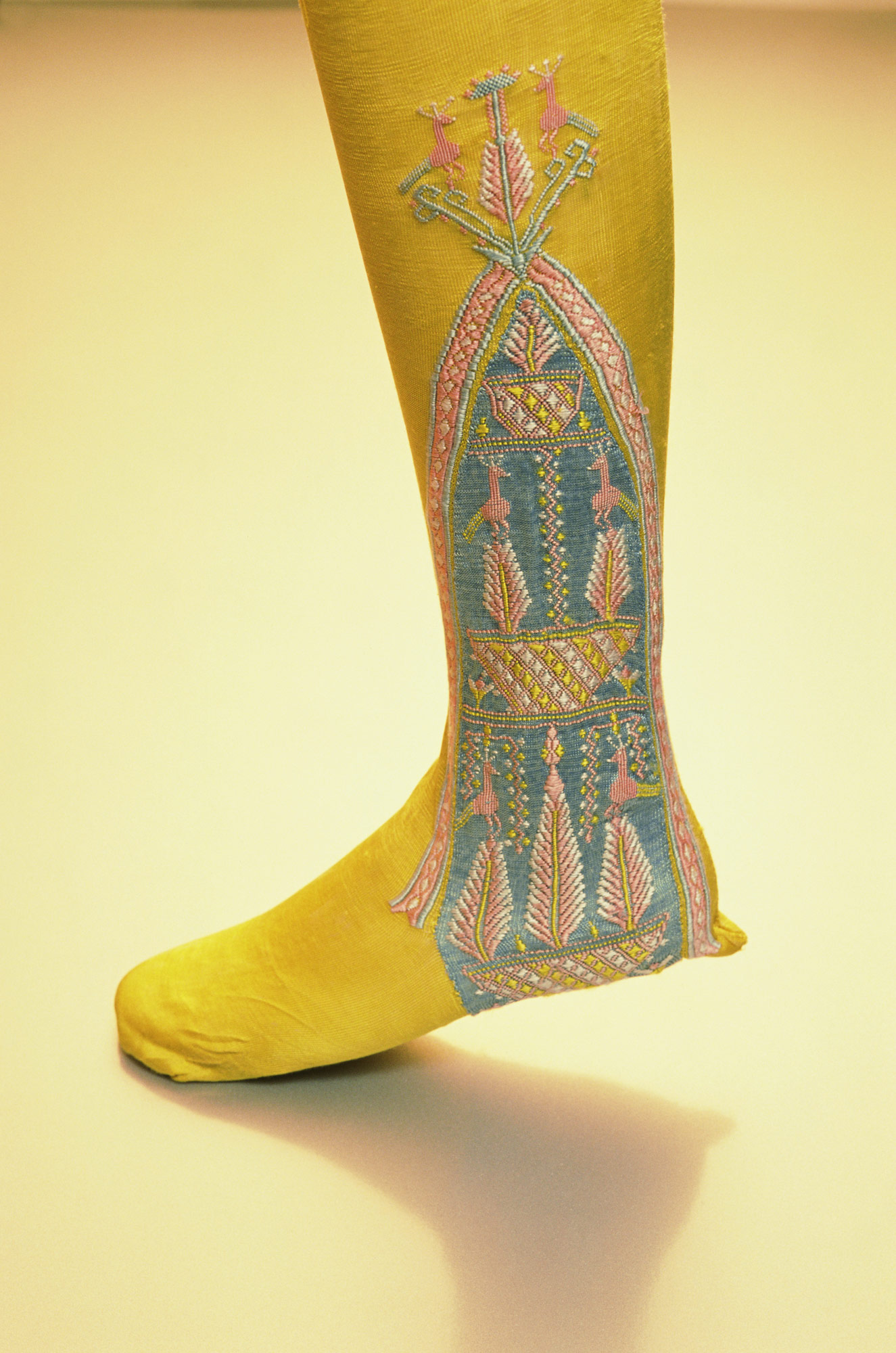 © The Kyoto Costume Institute, photo by Naoya Hatakeyama
You can enlarge by putting the mouse cursor on the image.
Stockings
Early 19th century - England
Material

Yellow silk knit with embroidered blue knit clock.

Dimension

19.0cm (sole) / 52.0cm (length)

Inventory Number(s)

AC5053 84-39-10AB
The body of the stocking is made of bright yellow flat knit silk with decorative clocks adding glamour to the ankle. The clocks are embroidered with potted trees and birds. There are seams at the back center and at the toes.
In the first half of the 19th century, dainty flat shoes made of lightweight materials came into fashion to match the dresses of translucent materials and shorter-lengths. Women favored stockings with decorations such as embroidery around the ankles, which became visible as the wearer moved.