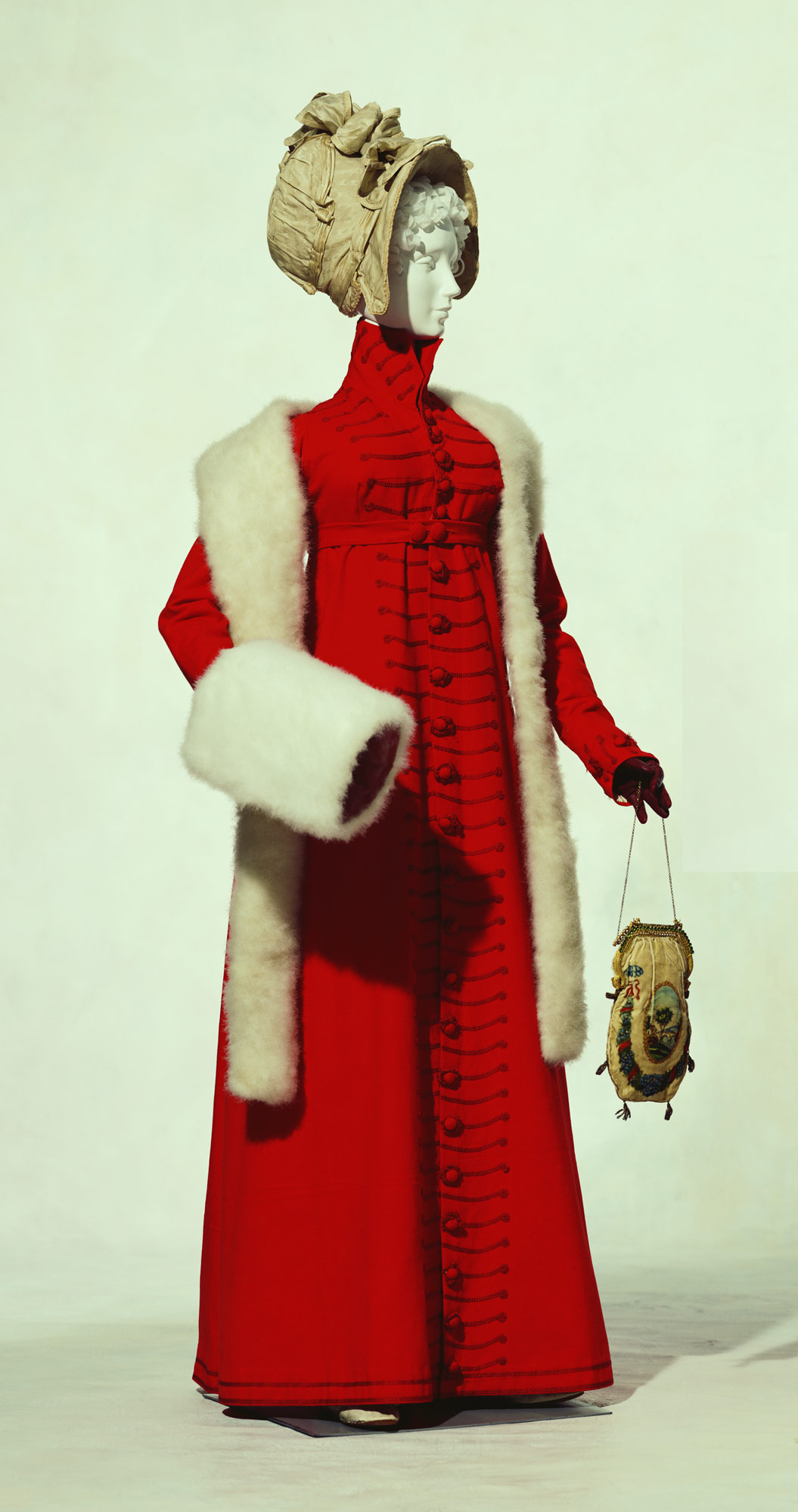 © The Kyoto Costume Institute, photo by Toru Kogure
You can enlarge by putting the mouse cursor on the image.
Redingote
c. 1810 - England
Material

Red wool flannel "redingote" with braid and wrapped buttons in Brandenburg style; bag of beige velvet, hand-painted with floral and scenic motif, chain strap; muff and palatine of swans-down.

Inventory Number(s)

AC5646 87-27-1
A military style, "redingote". The full-length, wool coat protected women wearing thin, muslin dresses from the intense cold of European winters. The Brandenburg style, expressed in the wrapped buttons and braid that decorate the front opening, gained inspiration from the "à la Hussarde" worn by Napoleon's armed forces, and was often used on the high-waisted redingote. The coat worn for horseback-riding by English aristocrats came to be used as a cold proof overcoat and a rain-proof hunting coat in France around 1725. Later, this kind of coat was used by the army as well. What was called a "riding coat" in English became in French a "redingote", and was an item worn widely around the end of the eighteenth century. At the time women's clothing was strongly influenced by the functional and practical style of men's and military wear.