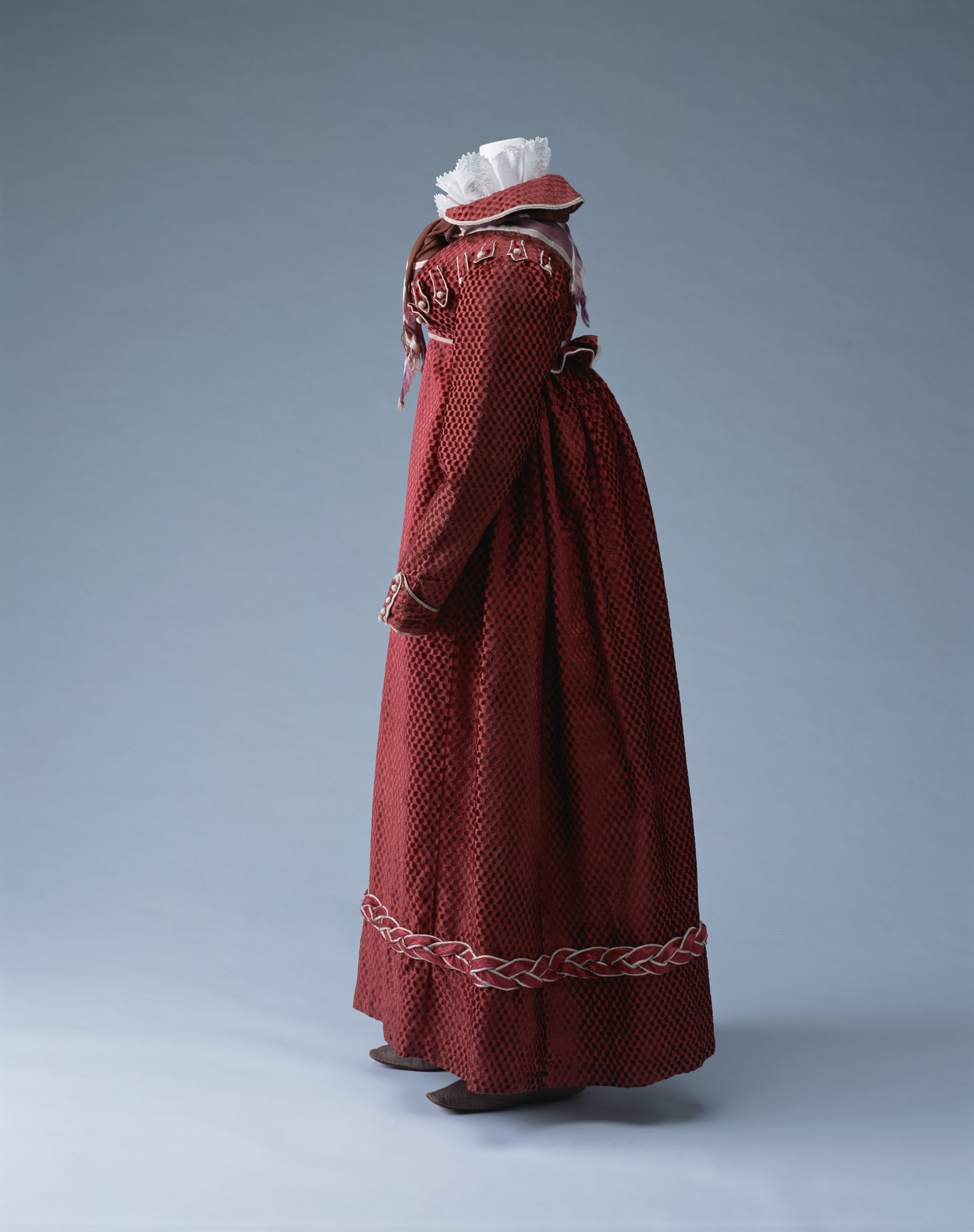 © The Kyoto Costume Institute, photo by Takashi Hatakeyama
You can enlarge by putting the mouse cursor on the image.
Jacket (Spencer), Underbodice, Skirt
c. 1815 - unknown (Country)
Material

Jacket and skirt of red cut velvet with piping and wrapped buttons in hussar style; beige silk satin underbodice.

Inventory Number(s)

AC3145 80-5-36AC
This is a short jacket with long, tight-fitting sleeves that covered the hands, called Spencer jacket. A high-waisted skirt of the same fabric. It took its name from England's Earl Spencer (1758-1834), who wore this kind of jacket. The Spencer was fashionable from the 1790s to the 1820s. Initially a men's garment, its practical features meant that it soon came to be worn by women as well.