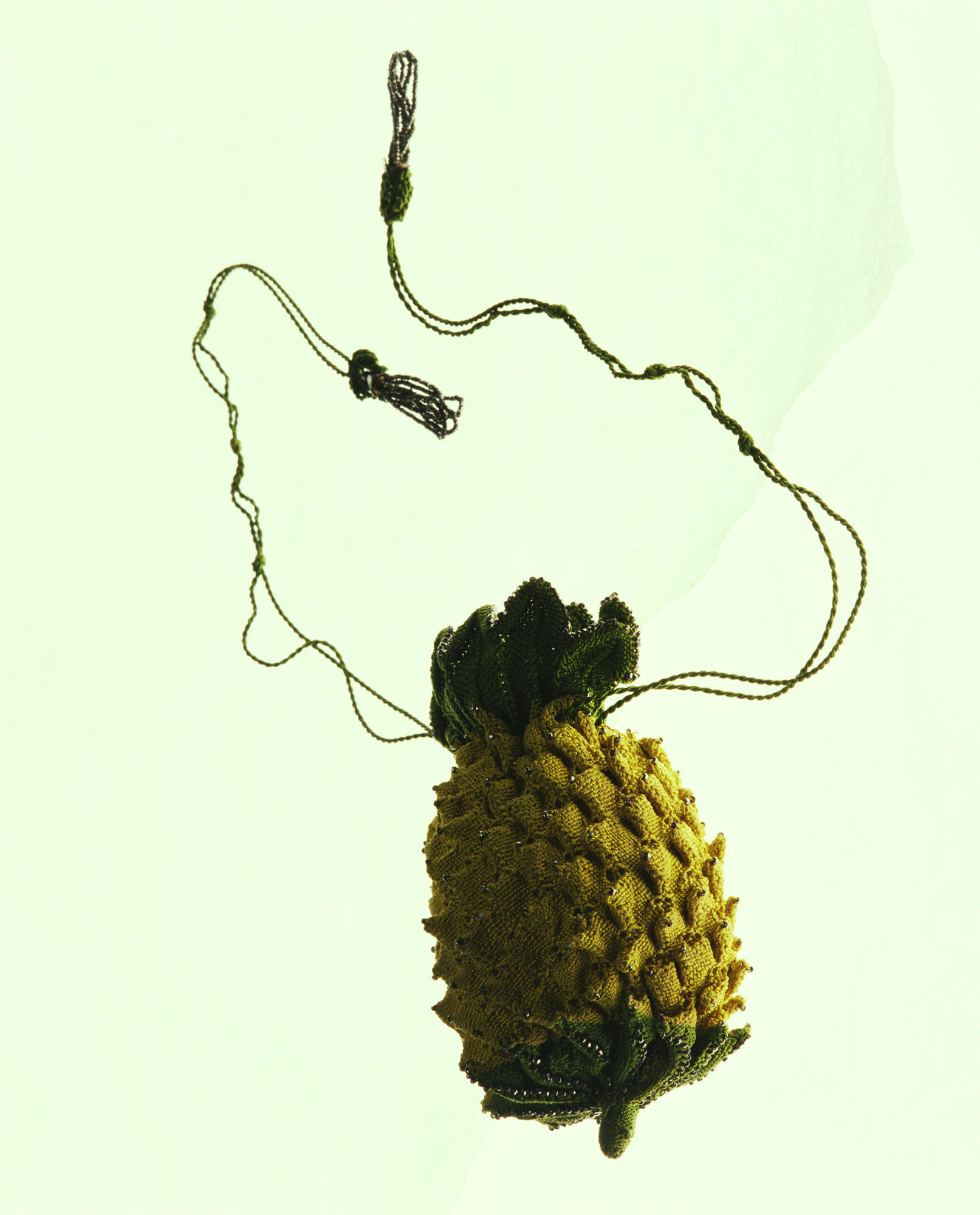 © The Kyoto Costume Institute, photo by Taishi Hirokawa
You can enlarge by putting the mouse cursor on the image.
Reticule
c. 1800 - England
Material

Yellow and green silk knit; pineapple shape with trimming of silver beads and tassels.

Dimension

14cm / 9.5cm

Inventory Number(s)

AC4411 83-1-3
This small bag, called "reticule" at that time was elaborately and three-dimensionally knitted into the shape of a pineapple. Motifs of pineapples and other exotic articles associated with the tropics became popular because of the influence of Napoleon Bonaparte's wife Joséphine, the then fashion leader, who was from the Island of Martinique.
"Reticules" usually mean women's small bags with a strap. From the end of the 18th century to the beginning of the 19th century dresses became thinner and their designs changed to the Empire style. As a result, pockets that had previously been made inside dresses vanished, and a handbag was needed.