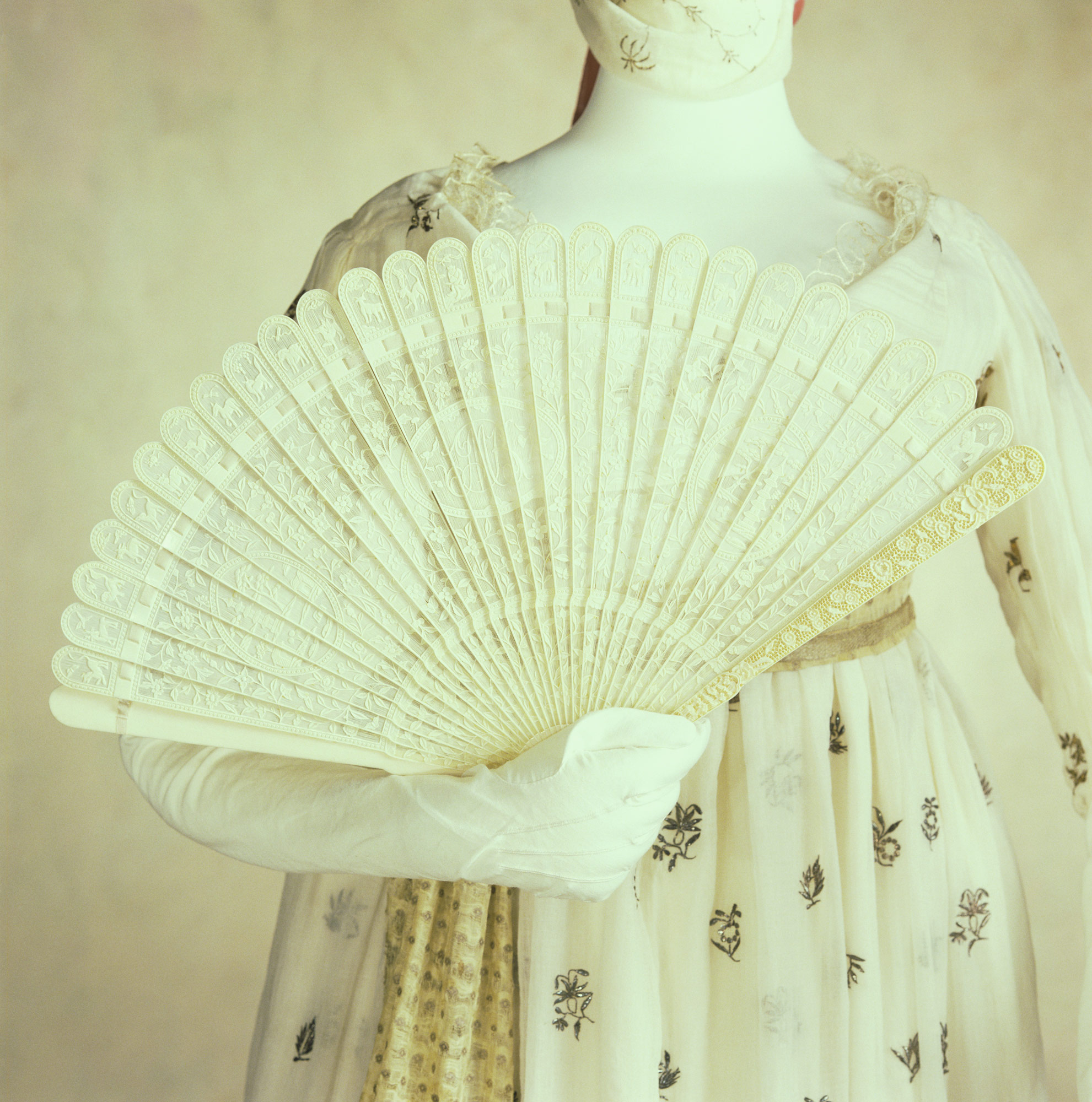 © The Kyoto Costume Institute, photo by Toru Kogure
You can enlarge by putting the mouse cursor on the image.
Fan
c. 1800 - China
Material

Open-work ivory brisé.

Dimension

26cm x 46cm

Inventory Number(s)

AC1708 78-41-112
The representative example of fan in the beginning of the 19th century has an eclectic design with a monogram on the center medallion and some motifs of Oriental pagodas and pine trees on the right and left side medallions. Monograms are a typical feature of fans made between 1780 and 1815 or so. Flowers are scattered all over the fan, surrounding those motifs. Some other motifs including cows, horses and foxes are placed on the upper edge. The fans made in China for the European market mixed Chinese-style and Western-style design, and they achieved considerable popularity. This fan is known as a brisé fan, with independent hard slats called sticks tied by threads or ribbons.