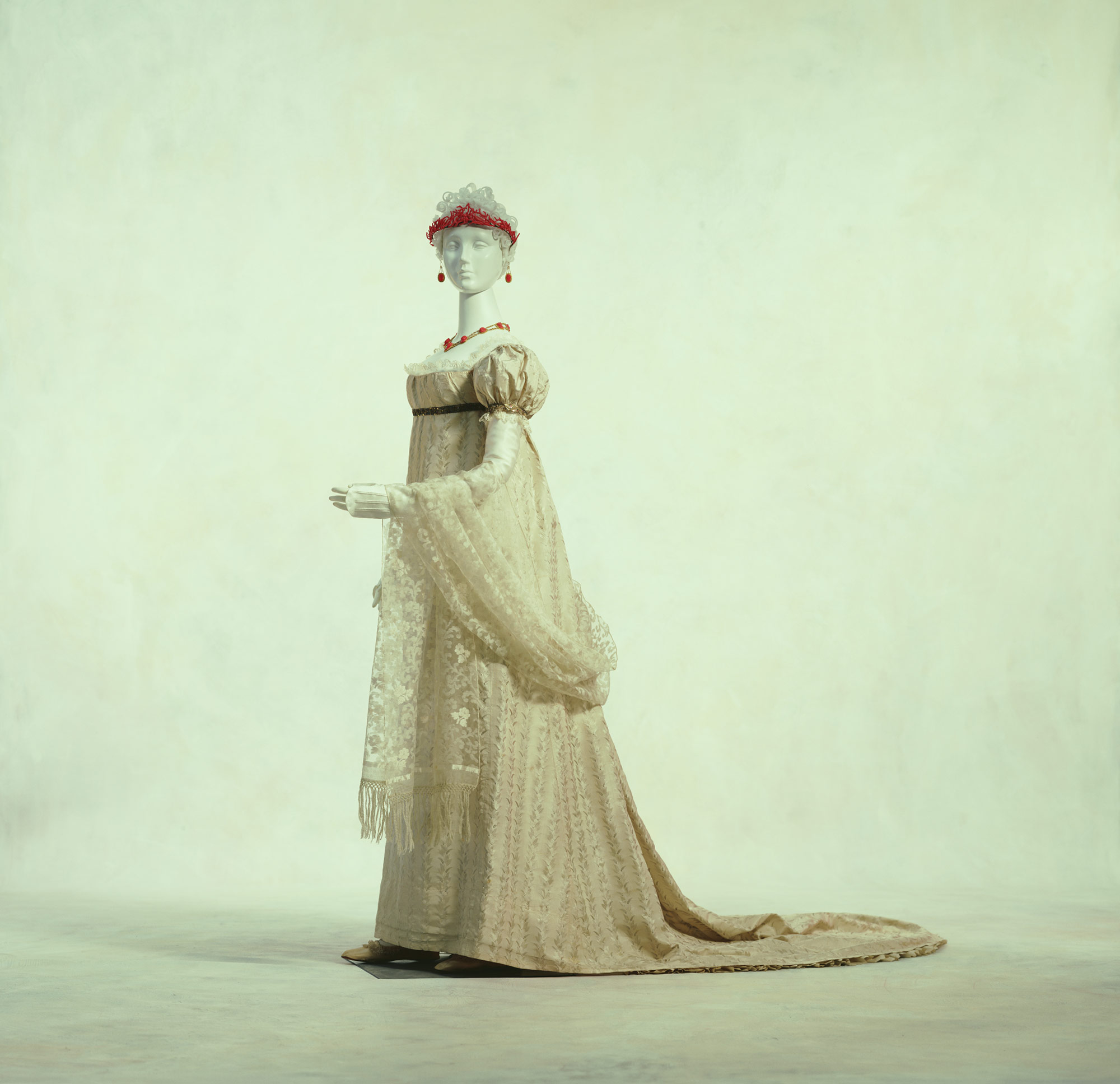 © The Kyoto Costume Institute, photo by Toru Kogure
You can enlarge by putting the mouse cursor on the image.
Gala Dress
c. 1805 - unknown (Country)
Material

Figured silk with leaf-shaped motif; dress with train; shawl of white silk gauze with woven wool floral pattern, yarn fringe.

Inventory Number(s)

AC5066 85-3-2
This high-quality silk dress, with its magnificent elegance, was used by the royal court. At this point in time, thin, cotton dresses were wildly popular and the Lyons silk industry, important for the French economy, suffered a severe blow. In order to revive it, Napoleon Bonaparte encouraged the wearing of silk garments in the royal court. In 1811, he issued an Imperial decree that men and women must wear silk clothes at public ceremonies.