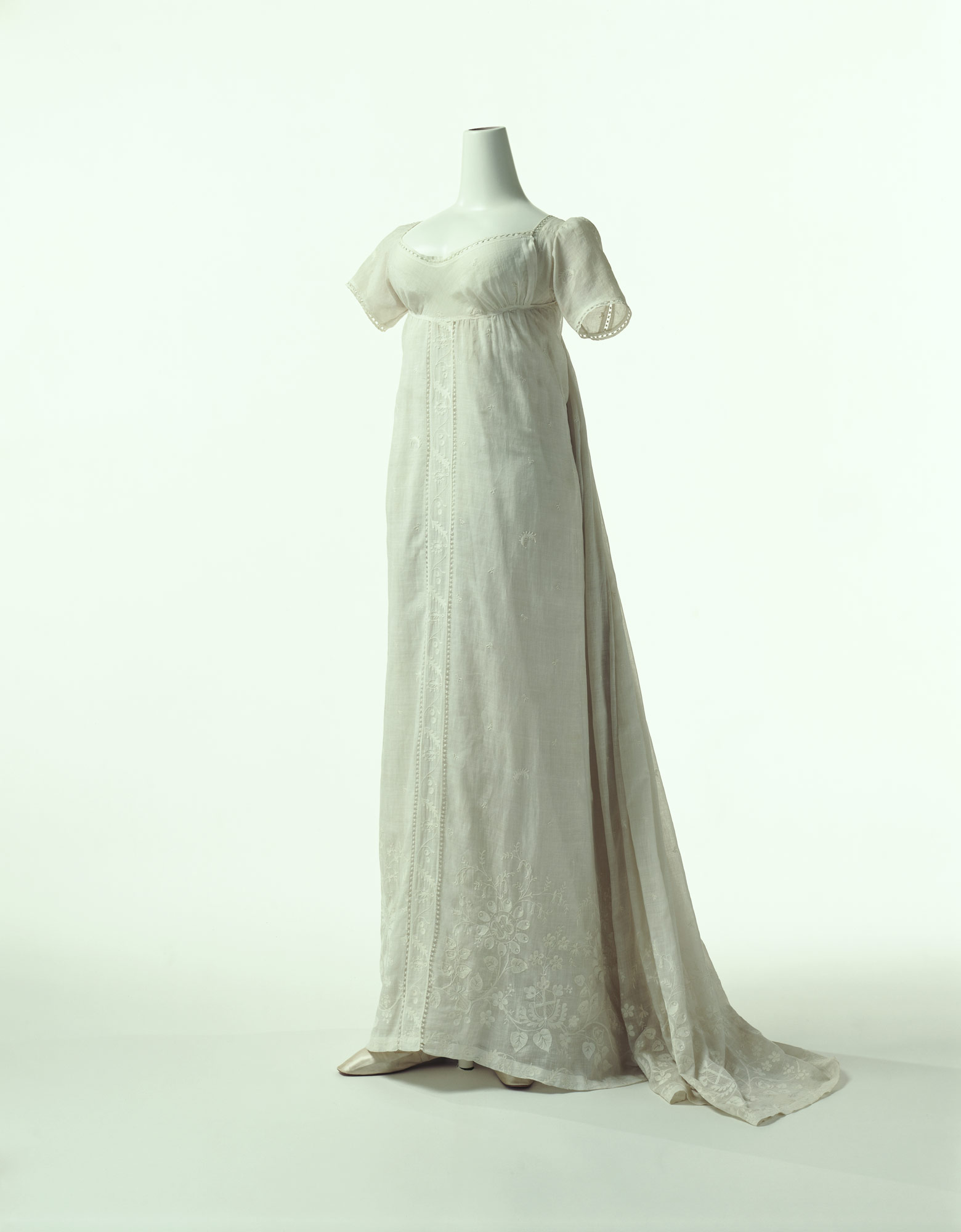 © The Kyoto Costume Institute, photo by Takashi Hatakeyama
You can enlarge by putting the mouse cursor on the image.
Dress
c. 1802 - France
Material

White cotton muslin dress with train; floral embroidery at front panel and hem; drawn work at center front, sleeves and neckline.

Inventory Number(s)

AC2086 79-5-16
This dress, called a "chemise dress", is made of thin, transparent, white muslin and characterizes fashion at the beginning of the 19th century. In the late eighteenth century, the desire for nature grew stronger because of the influence of neoclassicism. With the coming of the French Revolution (1789), fashions changed dramatically; instead of the artificiality and extravagance so prominent in court fashion, a starkly different simple style of clothing became the norm. With this new style, a new fashion showing modern body consciousness appeared. The chemise dress liberated drastically women's body. However, after its short-lived freedoms, the female body would once again be under the tight control of the corset for another century. The chemise style, although it appeared only briefly, holds a unique position in the history of women's fashion.