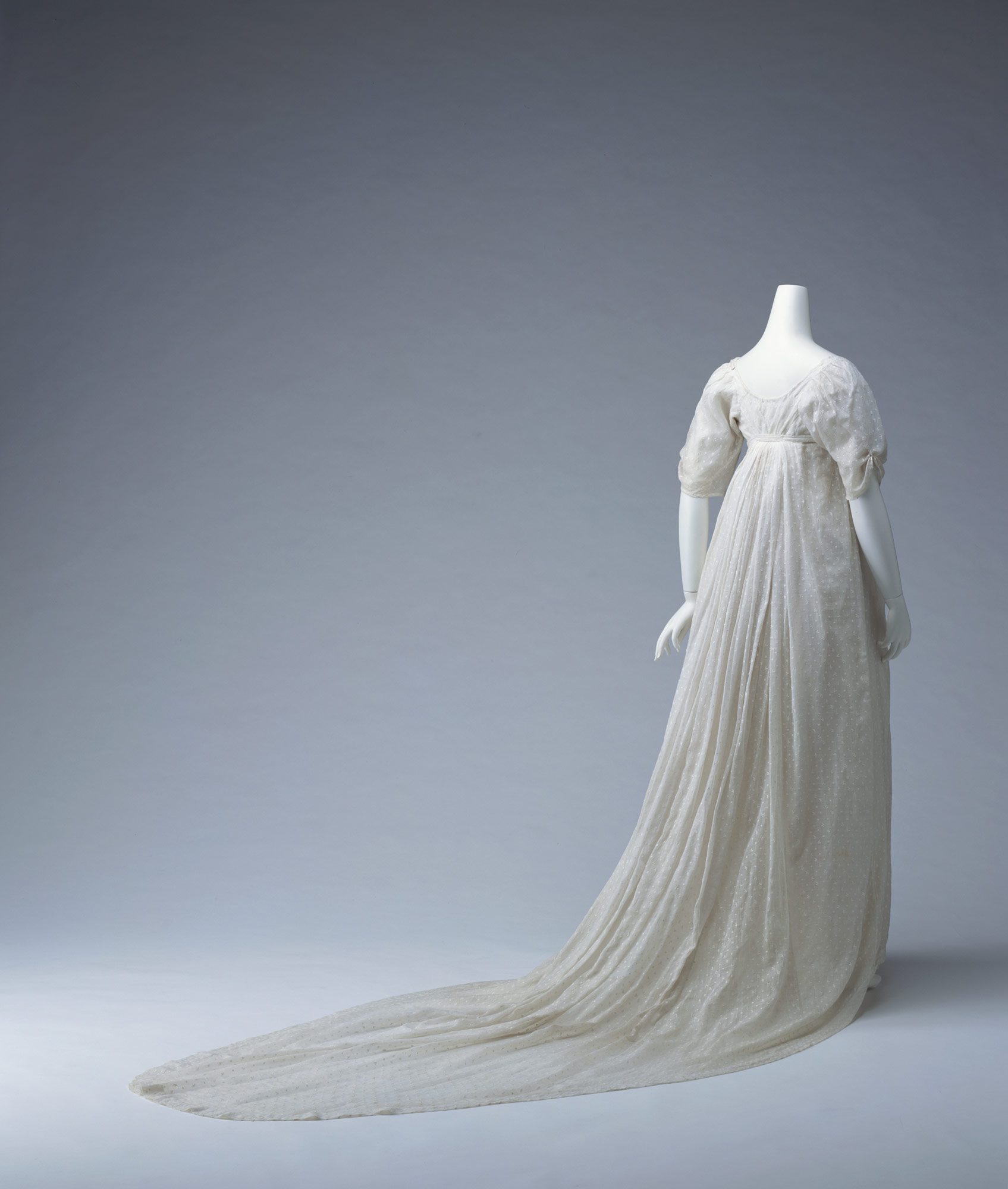 © The Kyoto Costume Institute, photo by Takashi Hatakeyama
You can enlarge by putting the mouse cursor on the image.
Dress
c. 1805 - England
Material

White muslin one-piece dress with long train; white-work with small motif.

Inventory Number(s)

AC293 1977-12-10
This one-piece dress is made of white muslin embroidered with white thread in patterns of dots and young leaves. The high-waist skirt has a lot of gather at the back, and a long train. White chemise dresses reminiscent of underwear harmonized with Neoclassicism in this period, and won the hearts and minds of women who sought novel esthetics and new values after the Revolution. We can find examples in the portraits of Madame Récamier, a leader of society, drawn by Jacques-Louis David and François Gérard.