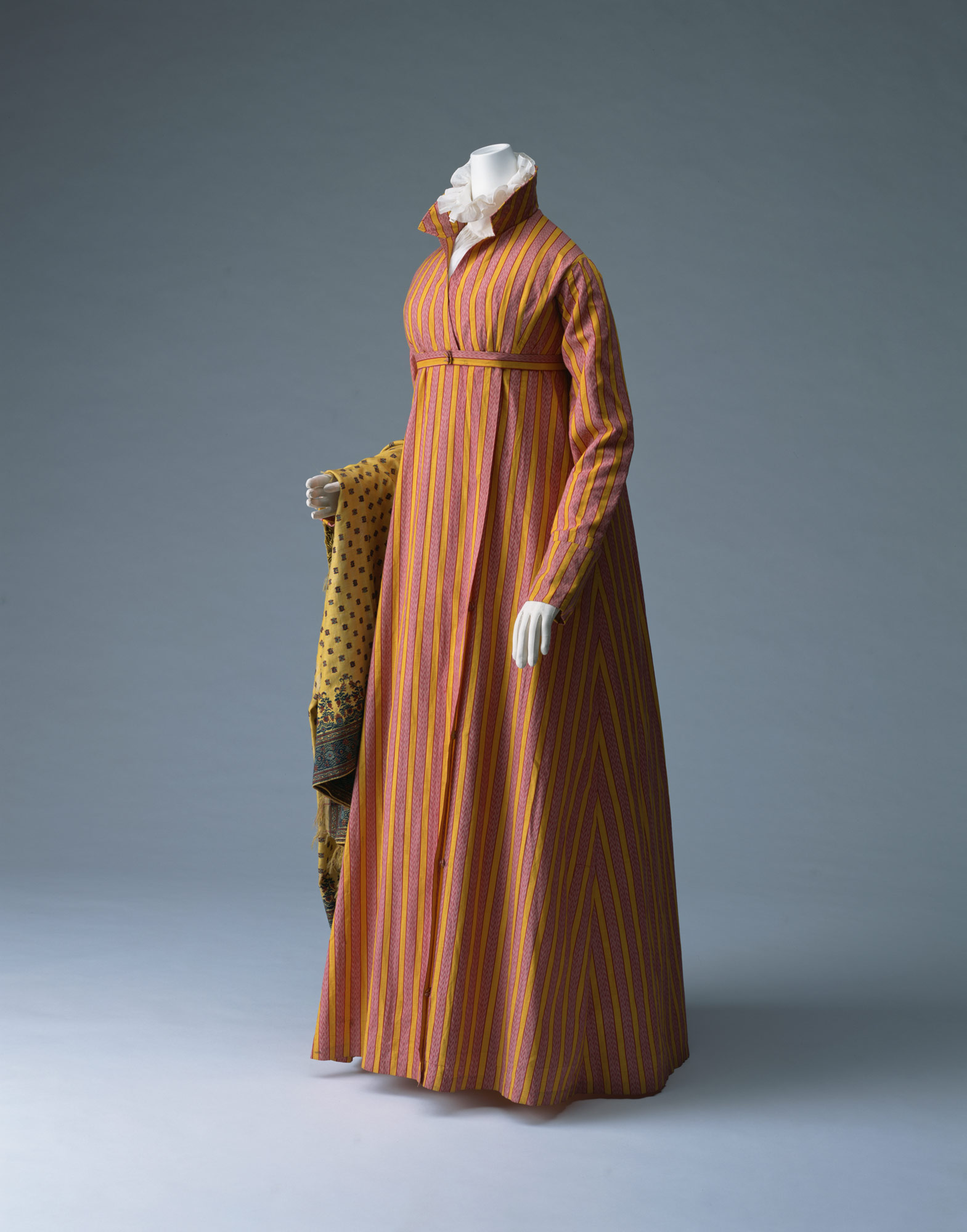 © The Kyoto Costume Institute, photo by Takashi Hatakeyama
You can enlarge by putting the mouse cursor on the image.
Coat Dress (Redingote)
1810-1815 - France
Material

Yellow ocher and cardinal red strip printed plain-weave cotton with matching belt.

Inventory Number(s)

AC10793 2003-2-1
The slim silhouette of this coat dress, free of any excessive decorations, was accentuated by a striped pattern, which was popular at the time. The belt marks a high waistline, and the front-opening skirt has a fly closure. Stripes became popular a little before the French Revolution as Chinoiserie, Chinese influence. Later, exotic stripe patterns of Egyptian and Turkish styles were introduced mainly as a consequence of Napoleon's expedition to Egypt. Such stripe patterns came into frequent use for clothes and interior decorations.