KCI's principle activity since its foundation has been to collect authentic samples of western clothing from each era, together with the underpinnings that shape the clothing, and pertinent documents that explicate the background.
KCI's collection currently ranges from the 17th century to the present day, with holdings of 13,000 items of clothing and 20,000 documents. The institute has received donations from some of today's top designers and fashion houses such as Chanel, Christian Dior, Louis Vuitton and was presented with a gift of approximately 1,000 sets of clothing from Comme des Garçons.
The collection is stored in a climate-controlled environment where the temperature is maintained at 20°C and the humidity at 50%. The institute also takes measures to prevent the intrusion of mold, insects, and ultraviolet light, which can cause artifacts to deteriorate. In addition to providing research resources for scholars, KCI believes that its collection should be seen by the public. However, since exhibition spaces are not often the ideal environment for delicate fabrics,
conservation specialists must carefully prepare displays, providing judicious reinforcement for those items that might otherwise not withstand being displayed.
Collection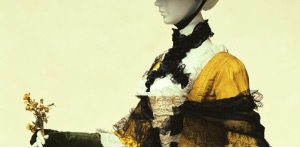 © The Kyoto Costume Institute, photo by Toru Kogure
We are showing part of our collection on the KCI Digital Archives page.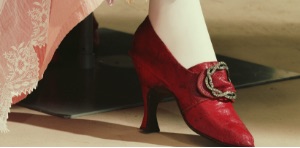 © The Kyoto Costume Institute, photo by Toru Kogure
We are showing all pieces of our collection at the KCI Study Room.