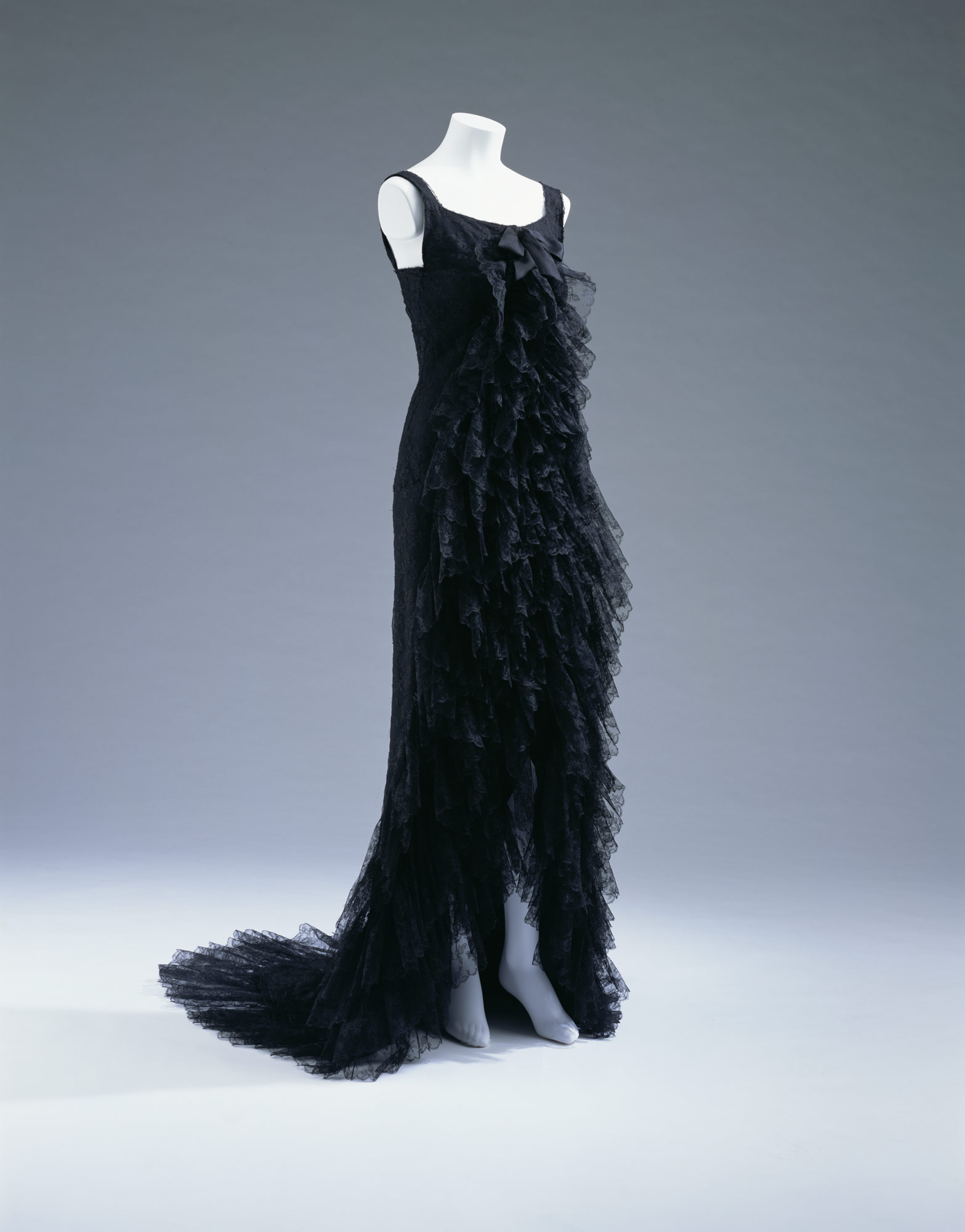 © The Kyoto Costume Institute, photo by Takashi Hatakeyama
You can enlarge by putting the mouse cursor on the image.
Evening Dress
Autumn/Winter 1961
Designer

Cristobal Balenciaga

Brand

Balenciaga

Label

BALENCIAGA 10, AVENUE GEORGE V PARIS (92556 Hand writing)

Material

Black silk with layers of rose patterned lace; lace ruffles from neckline to hem.

Inventory Number(s)

AC140 77-10-4
Cristobal Balenciaga, born in Spain, excelled in designing Flamenco hemline dresses like this one. The black Chantilly lace flows down dynamically and rhythmically over the dress.
Balenciaga, the Master of Haute Couture, pursued new designs with his superb cutting techniques. In addition to modern forms, elements of his homeland's traditional clothing are seen often in his works. Together with Christian Dior (1905–1957), Balenciaga was one of the two shining stars of the post-World War II fashion world.