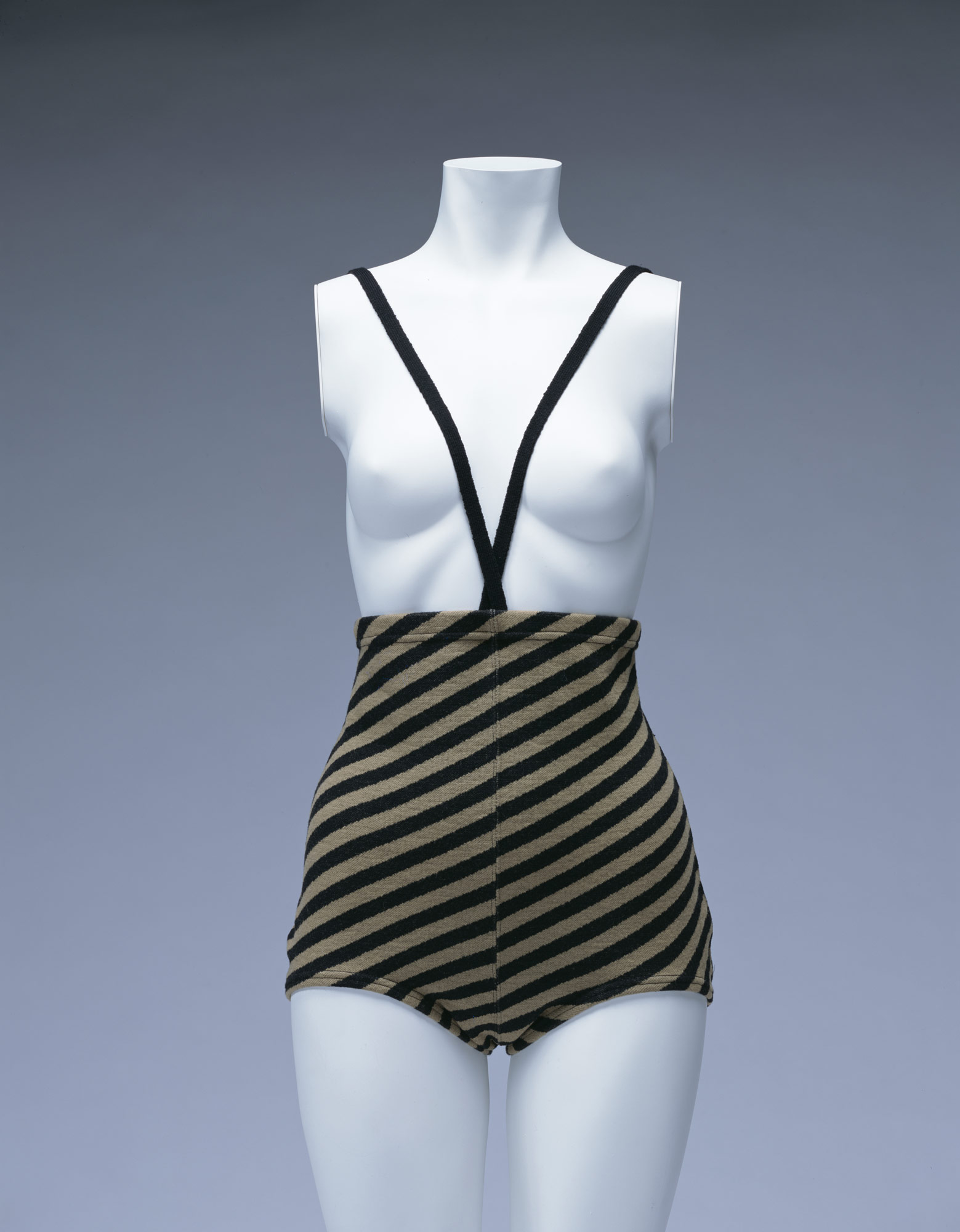 © The Kyoto Costume Institute, photo by Takashi Hatakeyama
You can enlarge by putting the mouse cursor on the image.
Swimsuit
1964
Designer

Rudi Gernreich

Brand

Rudi Gernreich Design for Harmon Knitwear

Label

RUDI GERNREICH DESIGN FOR HARMON KNITWEAR

Material

Black and taupe striped wool jersey; strap-only top.

Inventory Number(s)

AC10127 99-27
This is the "monokini," a topless bathing suit that shocked the world. This showed the new realization that the skin itself could become a beautiful garment. Rudi Gernreich was a designer strongly conscious of bodies in developing his works since the 1960s. In 1964 he introduced a topless bathing suit, which he named the "monokini," in contrast to the "bikini," the two-piece swimming suit in fashion in those days. He introduced the thin skin-colored nylon brassiere known as the "No-Bra" in 1965. Thus he released many designs involving a new approach to the body in succession. In 1970 Gernreich introduced the unisex fashion, which eliminated gender differences. It was his unique think-outside-the-box approach.