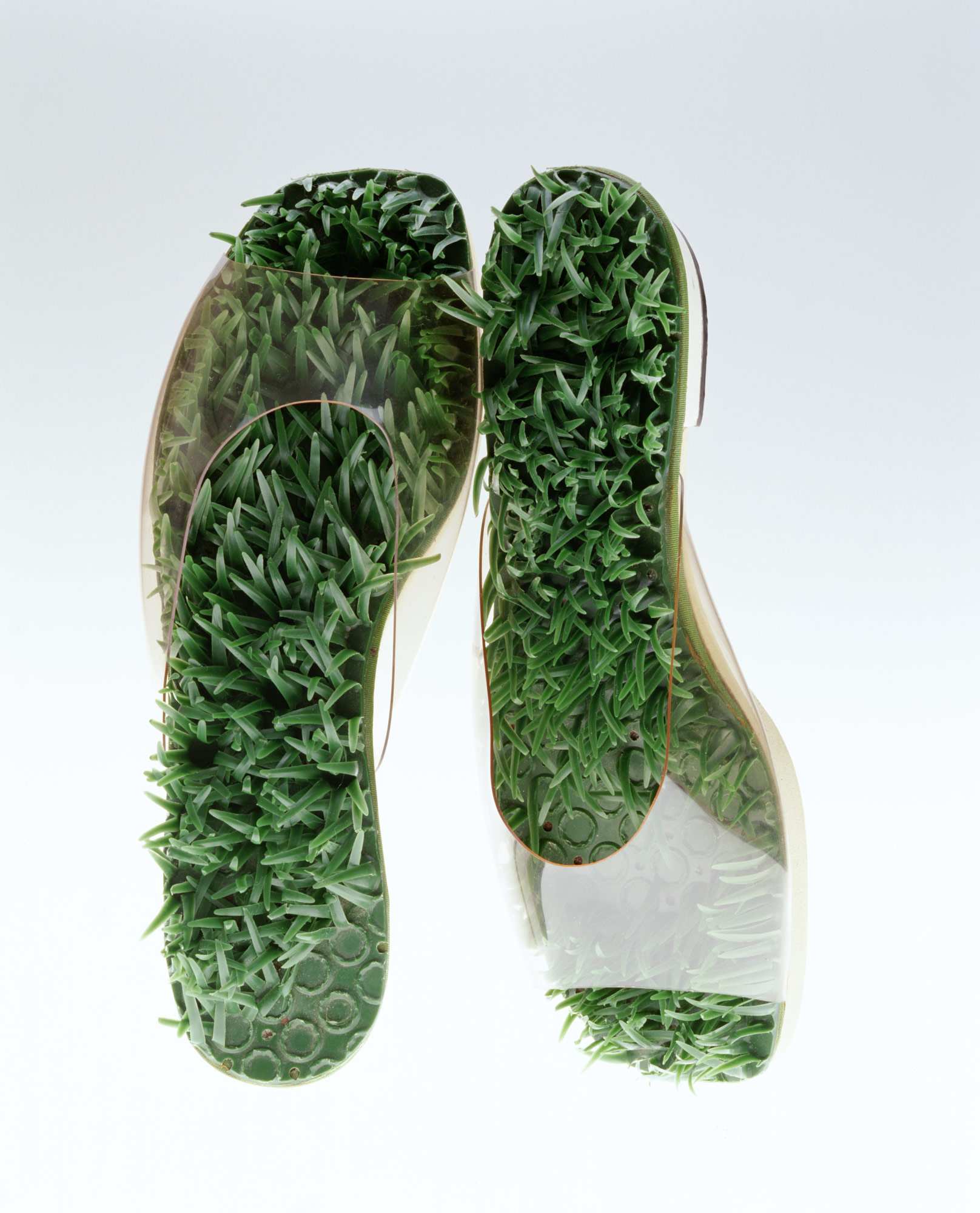 © The Kyoto Costume Institute, photo by Masayuki Hayashi
You can enlarge by putting the mouse cursor on the image.
Sandals "Barefoot in the Grass"
c. 1968
Designer

Beth Levine

Brand

Herbert Levine

Label

none

Material

Astroturf; clear vinyl; rubber sole.

Inventory Number(s)

AC9104 94-7-6AB
Surreal and pop sandals. Through the upper made of transparent vinyl you can see the sole covered with artificial grass, and you can imagine at a glance how your feet would feel in this footwear. The synthetic materials which were popular in the 1960s stimulated human bodies optically and haptically with their artificial new textures.
Beth and Herbert Levine established Herbert Levine in the U.S.A. in 1958. Their innovative designs brought a fresh sensitivity to shoe design by boldly using synthetic materials such as loafers made of transparent vinyl and boots of stretch materials.