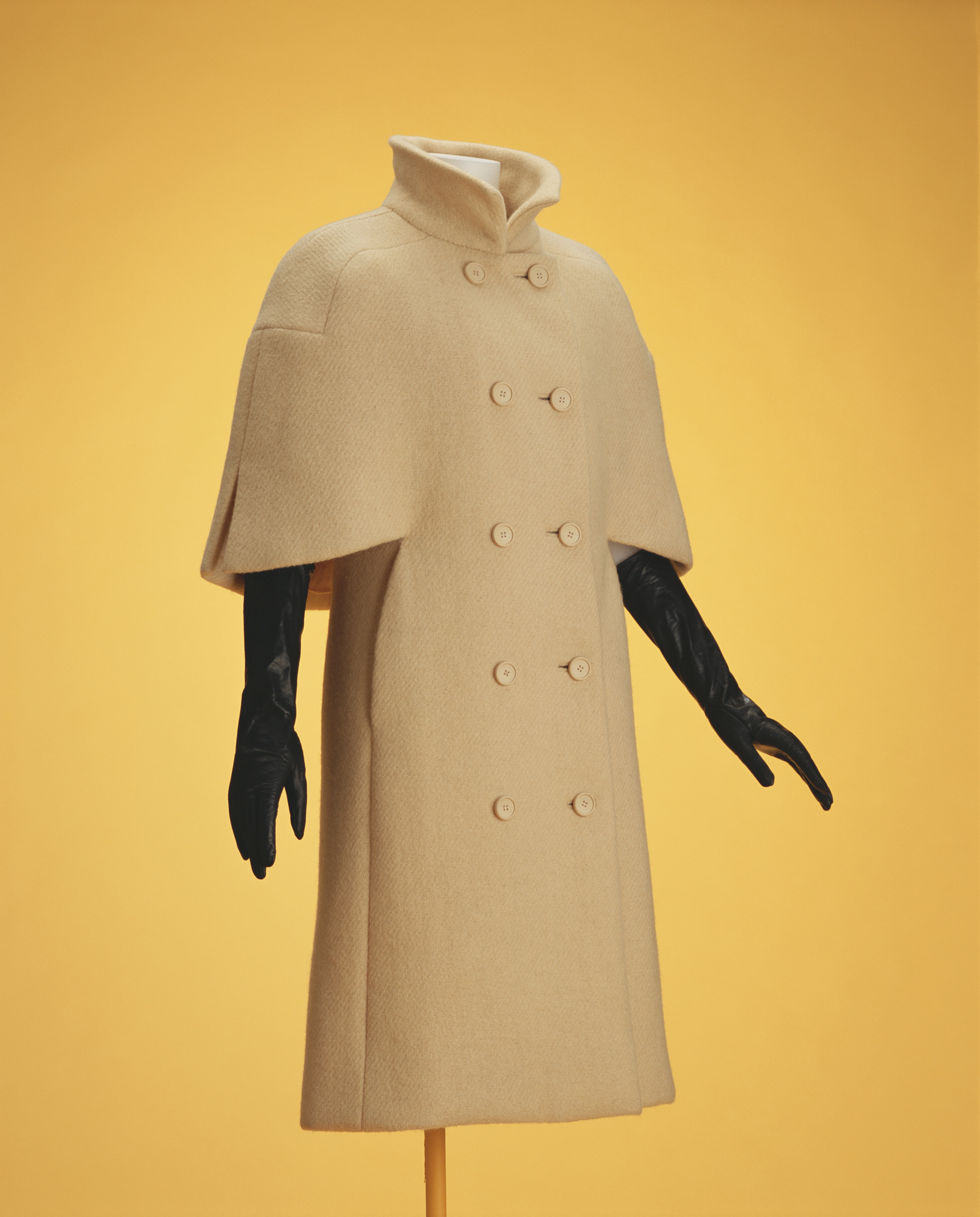 © The Kyoto Costume Institute, photo by Takashi Hatakeyama
You can enlarge by putting the mouse cursor on the image.
Coat
1963
Designer

Cristobal Balenciaga

Brand

Balenciaga

Label

BALENCIAGA 10, AVENUE GEORGE V. PARIS 86550

Material

Ivory wool twill; ten buttons at the front.

Inventory Number(s)

AC6716 90-16-17
The gentle curve of the shoulder line and voluminous impression given by this cape coat represent a new form for dress shape. This shape is made possible through an innovative concept for the garment's composition, in which the front and back of the cape, cut as continuations of the body sections, have the separate shoulder section embedded into them to produce a single shape that integrates the parts. This garment displays Balenciaga's masterful techniques, in which he keeps seams to a minimum and makes use of the properties of thick wool fabric to create a three-dimensional item.
As can be seen in his tunic and sack dresses of the 1950s, Balenciaga successfully simplified forms before the trend became prominent in the 1960s, developing new forms that did not simply follow fashions or reference the past. With its sculpture-like beauty of form, this piece fully demonstrates his unique simplicity. His inimitable cutting technique was in large part what made the realization of this kind of new dress shape possible.