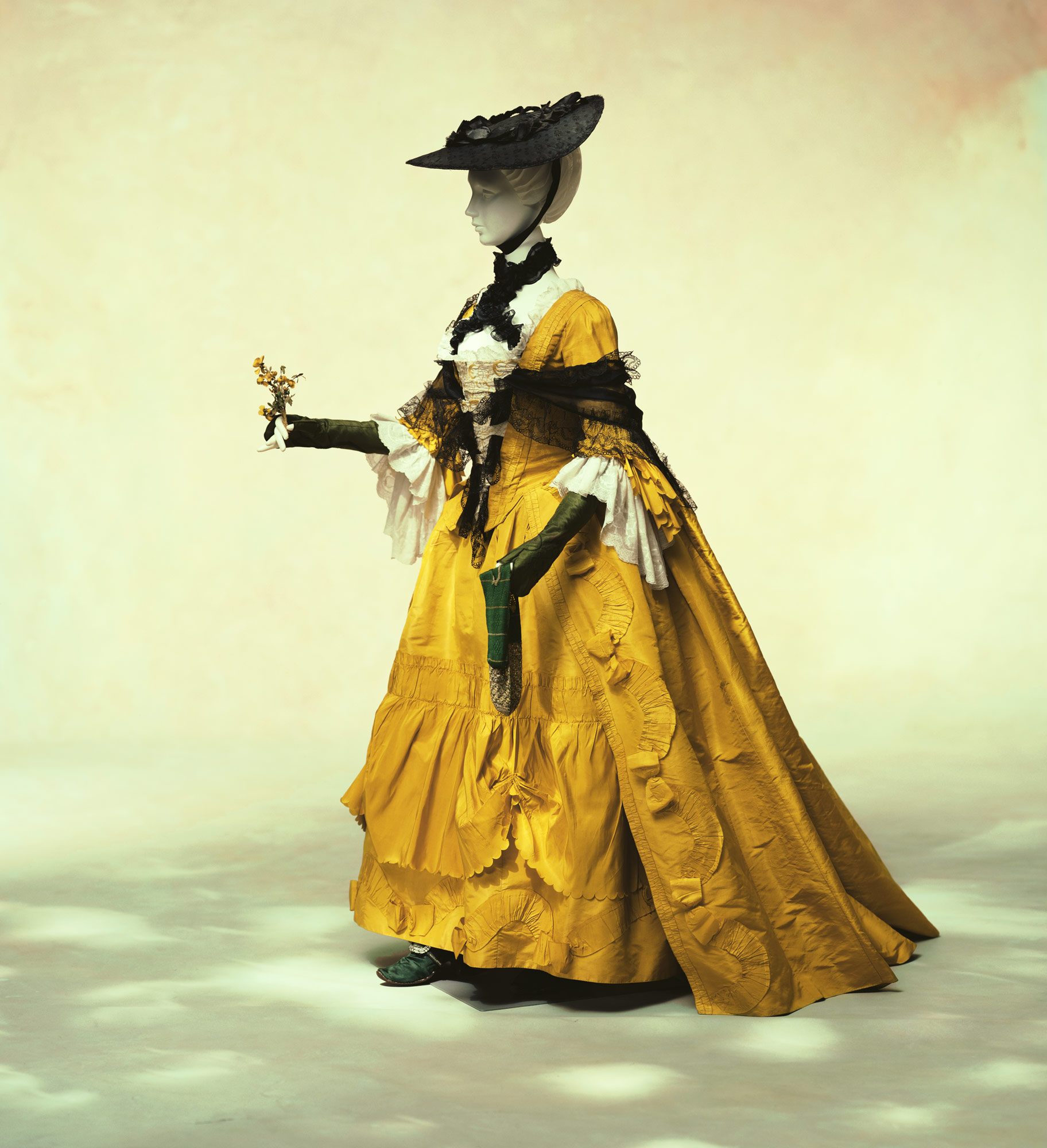 © The Kyoto Costume Institute, photo by Toru Kogure
You can enlarge by putting the mouse cursor on the image.
Dress (robe à la française)
c. 1760 - England
Material

Yellow silk taffeta (lustring), matching trim; double-flounced pagoda sleeves; matching petticoat.

Inventory Number(s)

AC5761 88-11AB
A typical 18th century women's dress, "robe à la française". The color has a golden shine, resonating with the glossy brilliance of the crisp silk. In early Christian culture, yellow was seen as the color of heretics, and held in contempt until medieval times. In China, yellow was the color of the Emperor, a color so noble that commoners were forbidden its use. The 18th century vogue for "chinoiserie" amongst Europeans resulted in new interest in yellow, leading it to become a fashionable color. As shown on this dress, a fichu (triangular shawl) was draped over the shoulders, loosely covering the open area, and was inserted under the stomacher. This style is similar to the fashion that appears in the painting, "Madame d'Epinay", by Jean-Etienne Liotard ([1702–1789]1769, Musees d'art et d'histoire de Geneve).