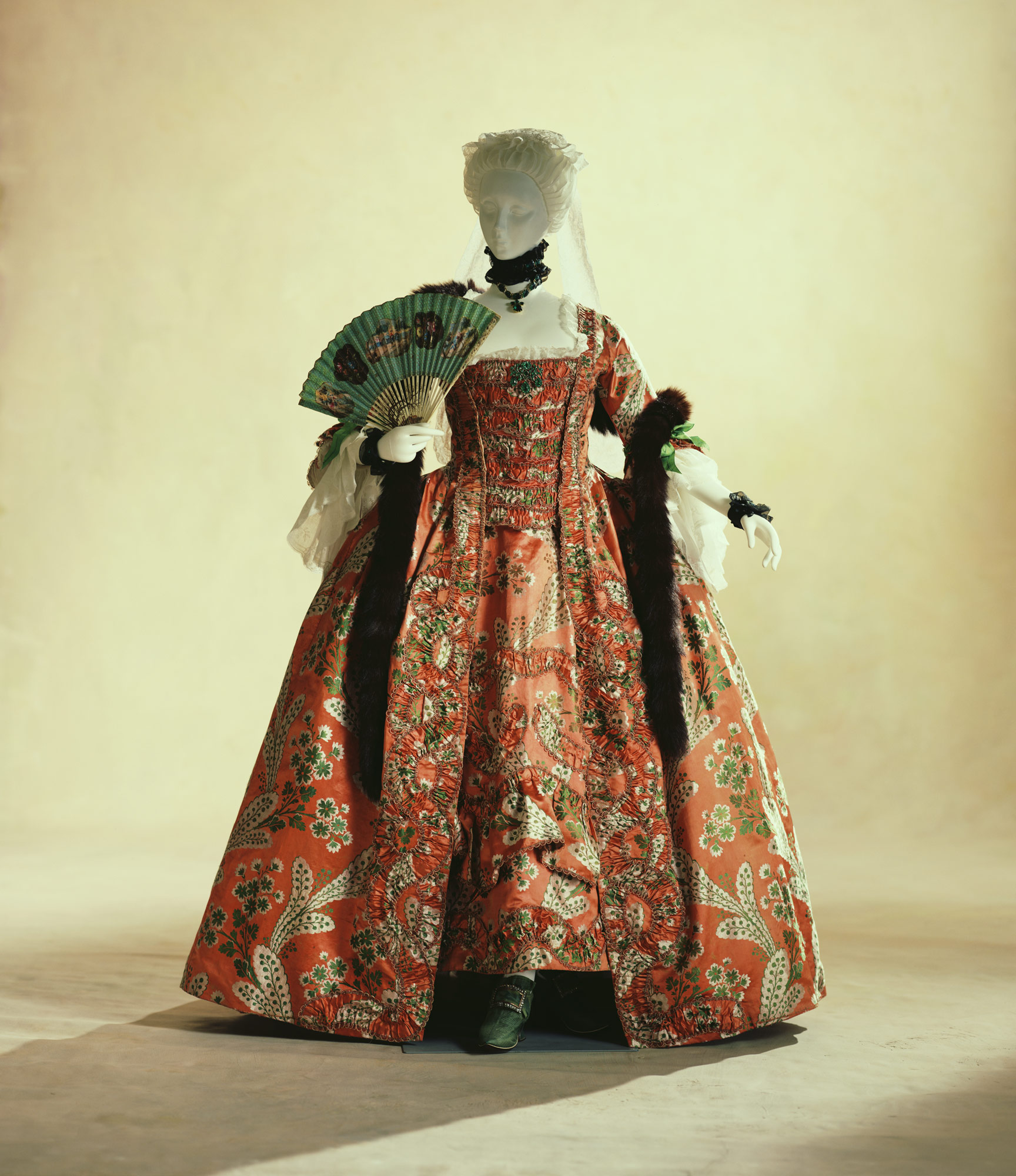 © The Kyoto Costume Institute, photo by Toru Kogure
You can enlarge by putting the mouse cursor on the image.
Dress (robe à la française)
c. 1760 (fabric: c. 1750) - France
Material

Orange Lyons brocade with plant pattern, trims; double-flounced pagoda sleeves; stomacher, petticoat in matching fabric.

Inventory Number(s)

AC5373 86-18-4AC
This is a typical Rococo period women's dress, "robe à la française". The ensemble shown here consists of a gown, the petticoat much like what we would call a skirt today, and a stomacher made in a triangular panel shape. The gown opens in the front, and has large pleats folded up at the back. All this would be worn after formed with a corset and pannier, which acted as underclothes. Until clothing accepted drastic changes with the 1789 French Revolution, rich outfits, such as is shown here, were worn. During 18th century France, the court culture termed "Rococo" blossomed. The clothes of this period, like those shown here, used luxurious silk textiles made in Lyon, France. The dress itself, in addition to already utilizing decorative textile, also adorned lace, ribbon, artificial flowers, and other ornaments were excessive but represented sophisticated spirits.