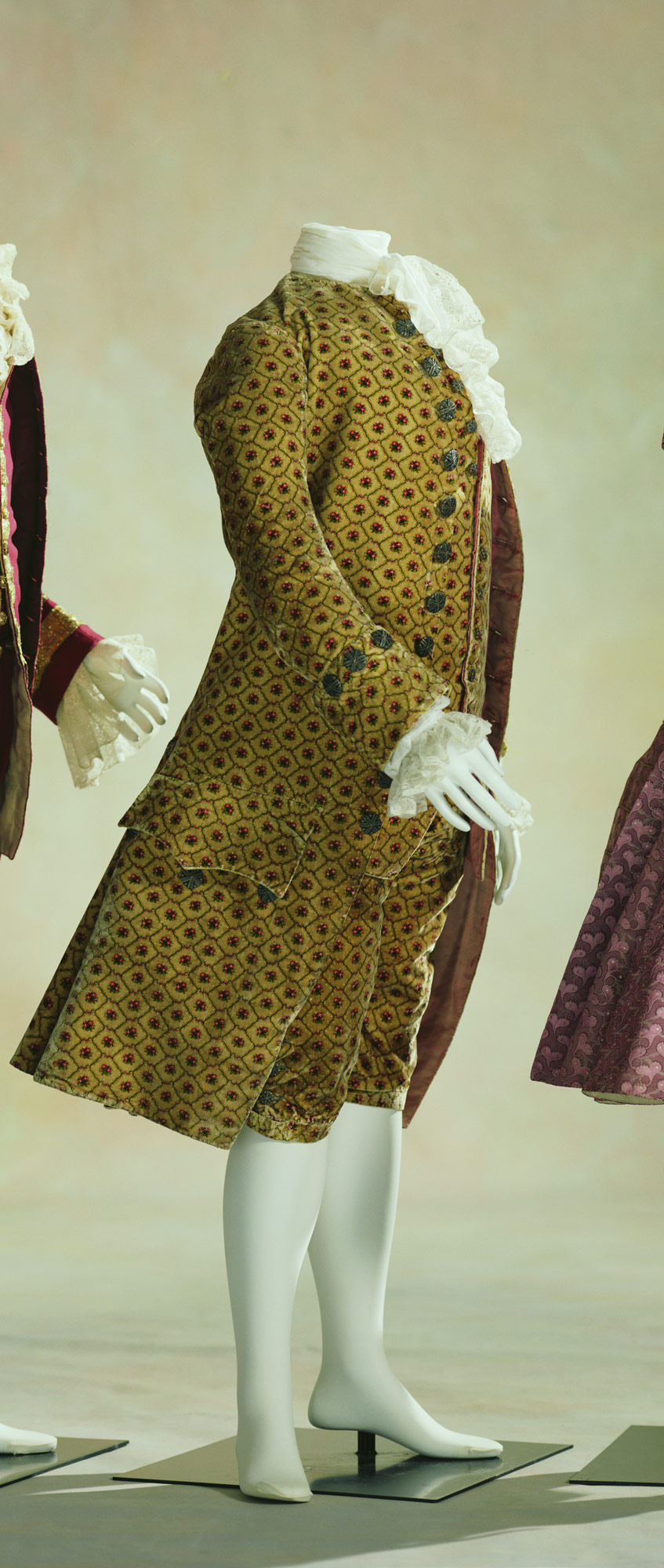 © The Kyoto Costume Institute, photo by Toru Kogure
You can enlarge by putting the mouse cursor on the image.
Man's Suit (Coat, Waistcoat, Breeches)
c. 1765 - France
Material

Deep-yellow velvet woven with small floral figures and cartouches; buttons wrapped with silver threads; sleeveless waistcoat; jabot and sleeve ruffles of bobbin lace.

Inventory Number(s)

AC306 77-12-21AC
Three-piece set of coat, waistcoat, and breeches. Textiles entirely covered by a small pattern ("droguet") were often used for men's clothes in the middle of the 18th century. Although extravagant men's wardrobes were prominent in the seventeeth century, those of the eighteenth century became more subtle and refined. In France, the seventeenth-century men's outer garment, the "justaucorps", was superseded in the middle of the eighteenth century by the "habit" (coat), which was worn with a waistcoat and knee-breeches. Thus the style became similar to the fundamental set of men's suit in the modern times.