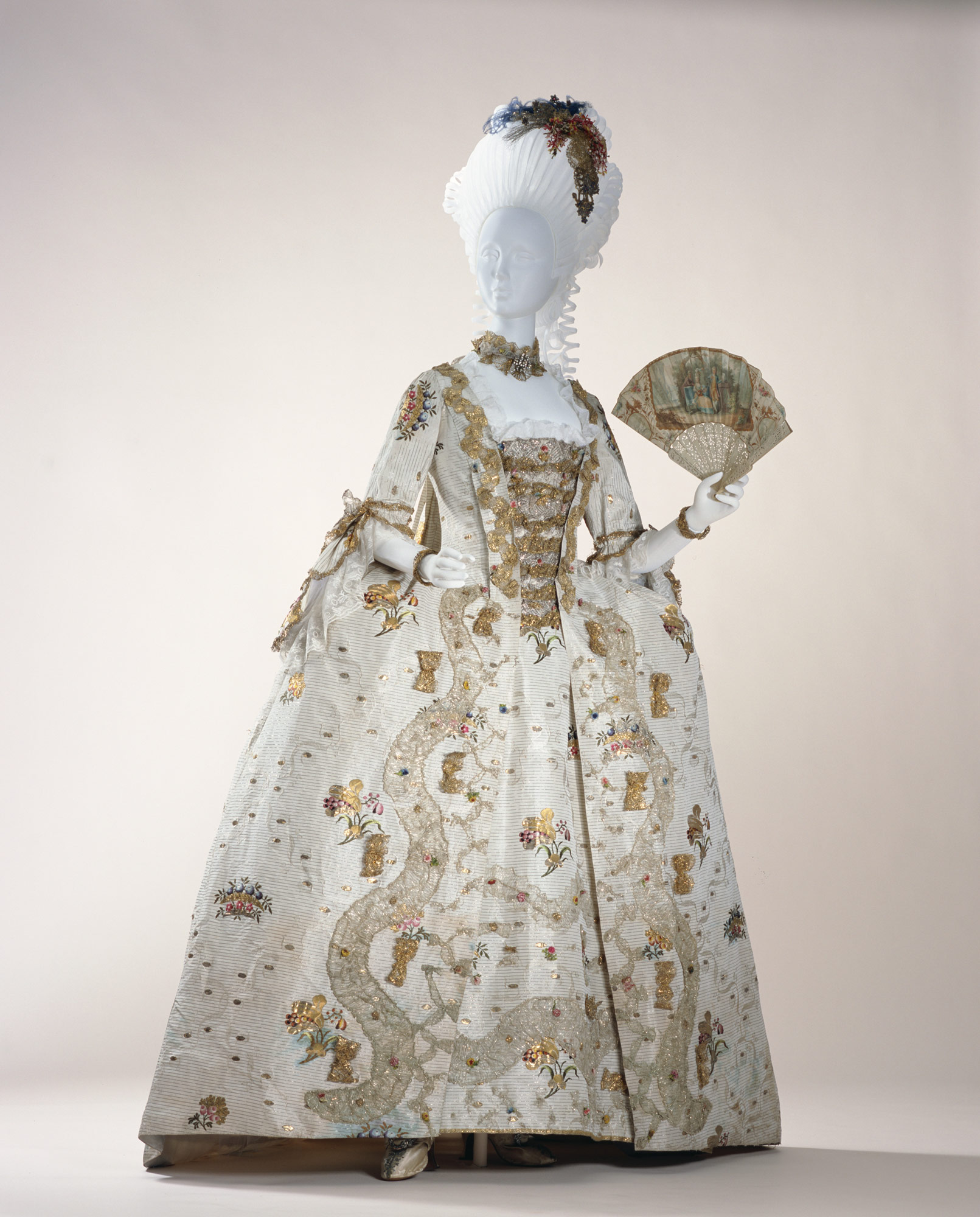 © The Kyoto Costume Institute, photo by Taishi Hirokawa
You can enlarge by putting the mouse cursor on the image.
Dress (robe à la française)
c. 1760 - England
Material

Off-white Spitalfields silk brocade of gold, silver, and polychrome threads with plant pattern; trimmed with gold lace and silver gauze; matching stomacher and petticoat.

Inventory Number(s)

AC4891 84-23-1AC
This dress, made from the gorgeous silk brocade on a white background made in Spitalfields, had come down from a Scottish castle. Three kinds of gold threads and 11 colors silk threads weaved floral pattern, on the background of curving floral pattern by white silk tread and striped pattern by silver thread, and the entire textile has shot the glittering of gold and silver. Not only the picturesque design of this textile, but also the ground design showing the complex of techniques, this textile shows height of technique of Spitalfields silk in the mid-18th century. At Spitalfields in the East End of London, the silk industry was developed around 1700. During the mid-1800s, the high quality of Spitalfields' designs and fabrics rivalled the well-renowned textiles of Lyon, France. Queen Charlotte (1744–1818), wife of English King George III, willingly wore the dress of Spitalfields silk fabrics to encourage it.