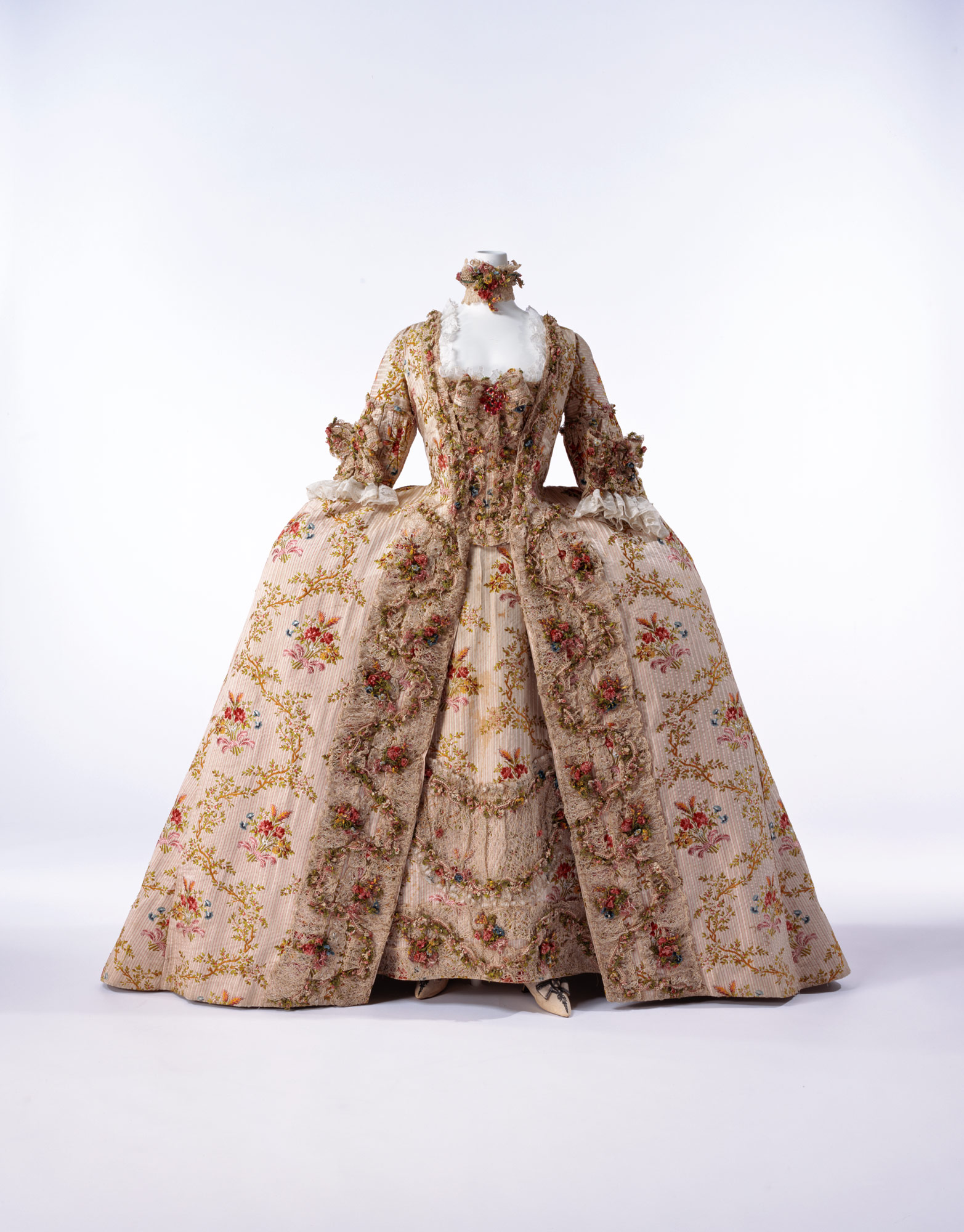 © The Kyoto Costume Institute, photo by Takashi Hatakeyama
You can enlarge by putting the mouse cursor on the image.
Dress (robe à la française)
Late 1770s (fabric: 1750-60s) - France
Material

Ivory Lyons silk striped brocade with floral pattern of chenille; self-fabric trim; matching petticoat; stomacher of matching fabric with flower ornaments of chenille; sabot sleeves.

Inventory Number(s)

AC9704 98-26AD
Flounce, fly fringe, artificial flowers, ribbons and chenille are essential ornaments for rococo fashion. In this dress shown here, although the decorations are excessive, they perfectly harmonize with each other, and represent the most sophisticated and delicate spirit of the rococo style.
The textile is silk brocade made in Lyons, famed in height of quality and design. The bouquet motifs were woven in cartouch pattern of rhythmical flowers, where in the ground of pink and white striped pattern. Lace and delicate passementeries were decorated on the robe. The passementeries are the same motif as the flowers and the bouquets woven into the textile, but it is not only the color, but also feeling of quality is three-dimensional. Examples with such magnificent passementerie as this are rare.
After the passementerie association was formed in France in 1653, specialty artisans created various ornaments, and their techniques passed into the 18th century and prospered.