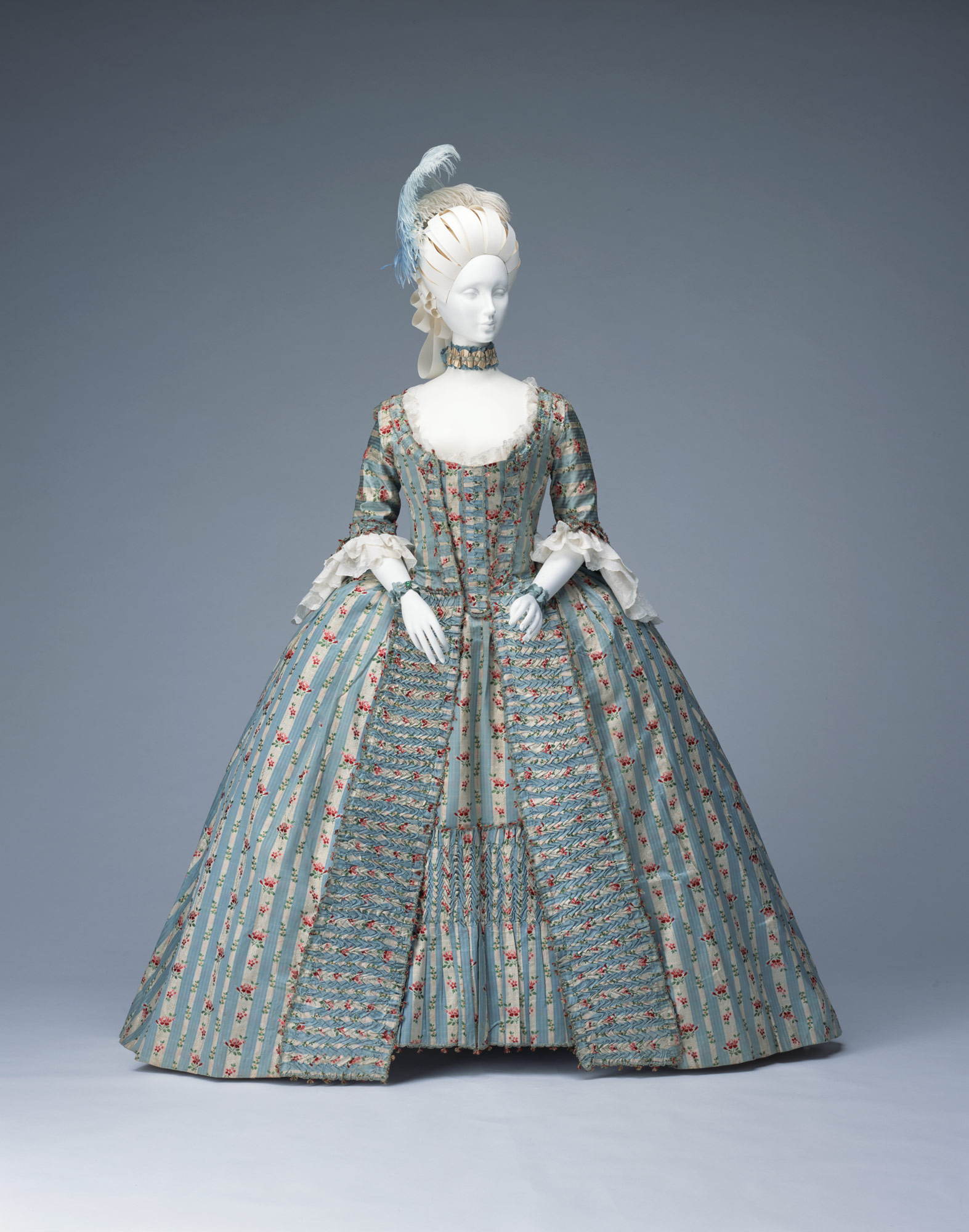 © The Kyoto Costume Institute, photo by Takashi Hatakeyama
You can enlarge by putting the mouse cursor on the image.
Dress (robe à la française)
c. 1770-1775 - France
Material

Blue Lyons silk brocade with white floral stripe; trimmed with self fabric and fry fringe; matching stomacher and petticoat.

Inventory Number(s)

AC5175 1985-37-3AC
The gown, petticoat and stomacher are decorated with the same fabric three-dimensionally sewn up and the fry fringes. This elegant Rococo-style dress has both subtlety and floridness, and was used for formal dress. The textile was made by elaborately combining satin with "canelé" and other fabric, and precisely weaving a small rose-garland pattern on the white area in the stripes. The combinations of stripes and flowers in textiles were popular in this period, and this textile shows tendency for lightness of fashion that would become remarkable in the late 18th century.