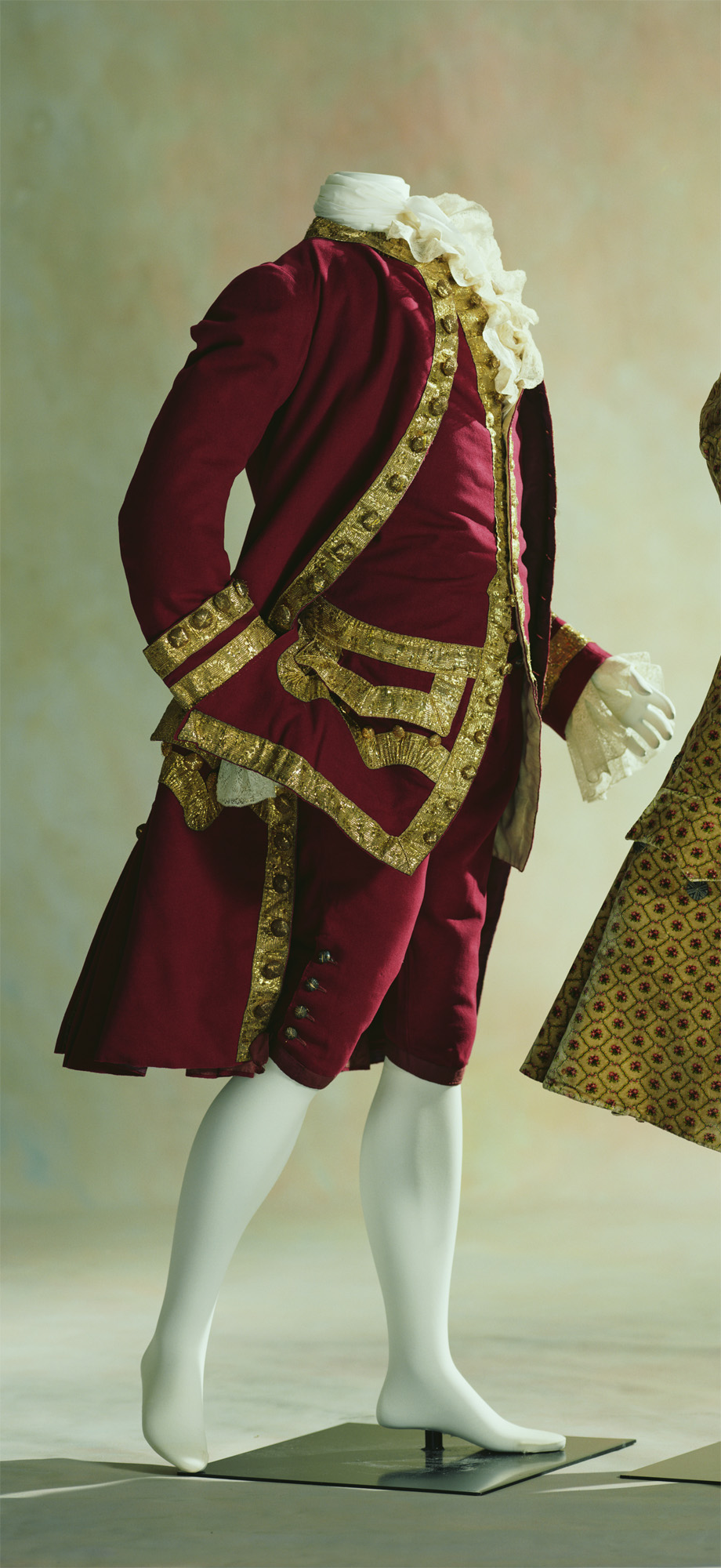 © The Kyoto Costume Institute, photo by Toru Kogure
You can enlarge by putting the mouse cursor on the image.
Man's Suit (coat, waistcoat, and breeches)
1750-60s - England
Material

Wine-red wool; coat and waistcoat decorated with gold braid and buttons wrapped with gold threads; sleeved waistcoat.

Inventory Number(s)

AC5507 86-51-3AC
A set of coat, waistcoat, and breeches representing the typical outfit worn by men during the 18th Century.
Although the components of men's outfit of this time remained unchanged throughout the Century, both shape and detailing became increasingly sophisticated with the times. During the first half of the 18th Century, the cuffs of the coat, which had been wide and extended to the elbows, became increasingly narrower and smaller and in line with the sleeves. The generous pleating of the expansive coattails were reduced over time and moved towards the back of the coat to create a narrower silhouette. The waistcoat, which was initially the same length as the coat, gradually became shorter, while, in conjunction with the coat, the front was cut diagonally to create a cutaway with a smooth line from the front to the sides.