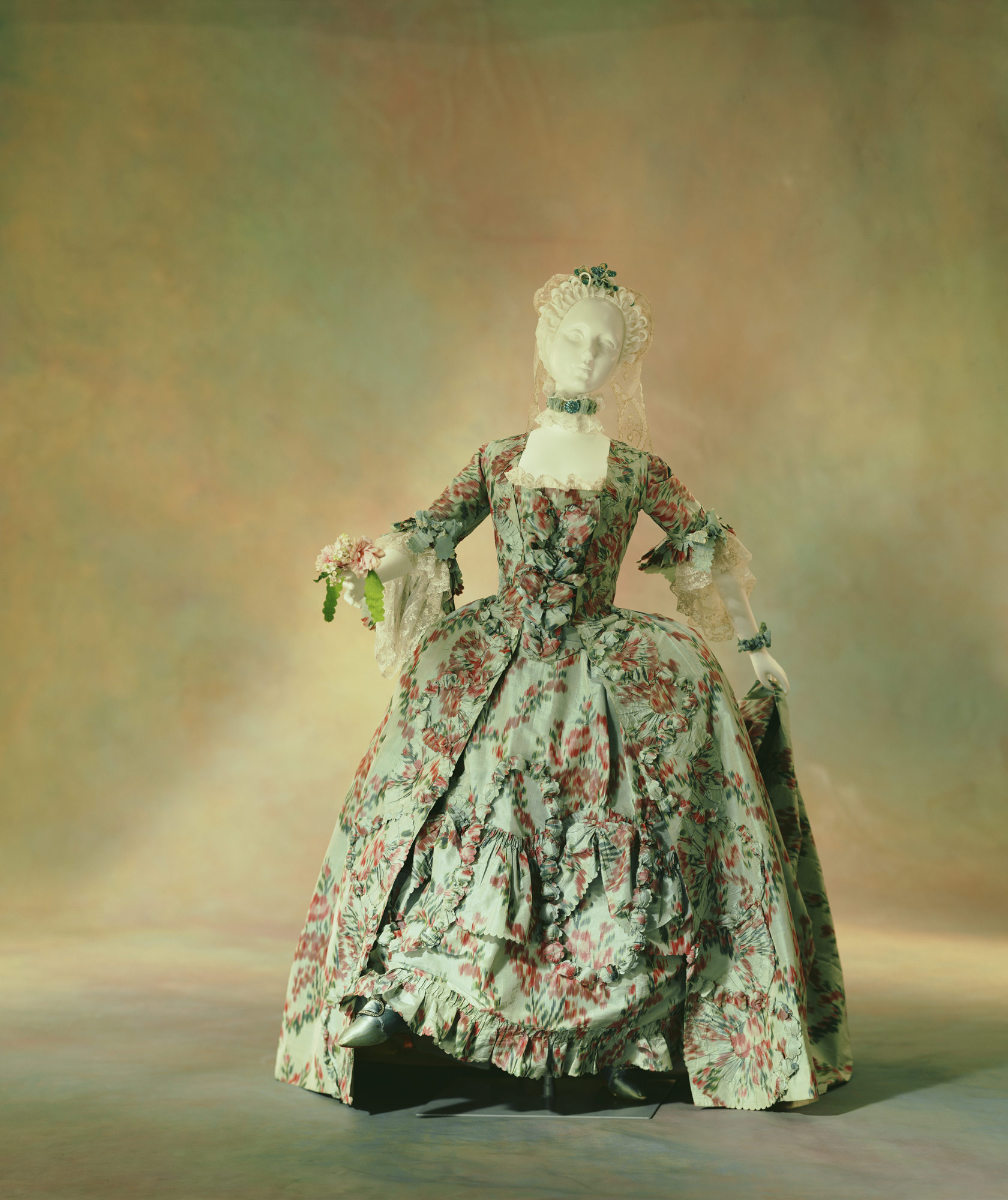 © The Kyoto Costume Institute, photo by Toru Kogure
You can enlarge by putting the mouse cursor on the image.
Dress (robe à la française)
c. 1765 - France
Material

Light-blue Lyons silk chine with cartouche-enclosed floral motif; self-fabric trim; double-flounced cuffs; matching stomacher and petticoat.

Inventory Number(s)

AC5317 86-8-5AE
This dress represent the most sophisticated and delicate spirit of the rococo style. The fabric with the water-blotting pattern was called "chiné à la branche" in French. The pattern was printed onto the warp prior to weaving. In Europe, the "chiné" technique was extremely difficult, so the large "chiné" patterns were produced only in Lyon. The patterns were mainly applied on thin fabrics such as silk taffeta. During the mid-eighteenth century, it was fashionable to use "chiné" for high-priced summer clothing. Light pastel coloring and fluffy texture are characteristic of "chiné". Since Madame de Pompadour strongly preferred wearing dresses of "chiné", it was often called "Pompadour taffeta".