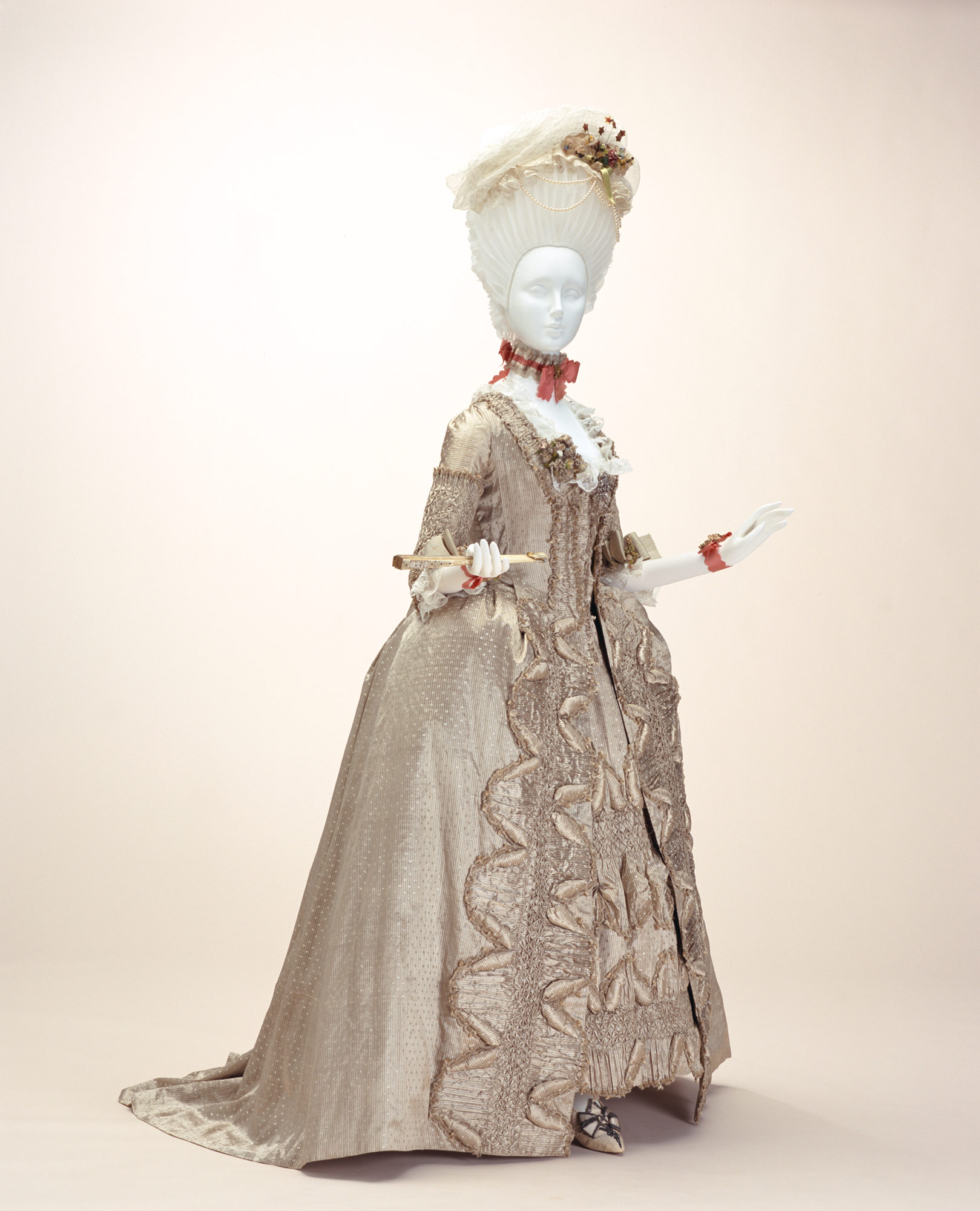 © The Kyoto Costume Institute, photo by Taishi Hirokawa
You can enlarge by putting the mouse cursor on the image.
Dress (robe à la française)
c. 1775
Material

Beige silk satin with thin stripe and dot pattern; "compères" front; matching petticoat; padded three-dimensional decoration; trimmed with fly fringe and chenille.

Inventory Number(s)

AC7716 93-5AB
A dress that demonstrates the magnificence achievable with hand work. The subdued impression given by the elegant monochrome all the more augments the tranquil refinement of numerous ornaments created by needle and thread, along with raised decorations that ripple like the shiny luster of silk satin. Needlework ornaments made with typical French quilting techniques such as "bouillonné", where the cloth is gathered together to create bulk, "boutis", which incorporates cotton padding, and "tuyauté", where the fabric is brought into a tube-like shape, are repeated throughout the garment. These techniques may be simplistic, but they are raised to an extraordinary level of refinement in the ensemble shown here. Moreover, the delicate ornaments of chenille and fly fringes are also an expression of graceful beauty, conveying the sophistication of the Rococo France court culture.